Adrenaline Lov limited edition 2015
it has been modified:
2015-06-10
di
At the Salone del Mobile 2015 Adrenalina presented among its novelties a limited edition of LOV chair illuminated by Swarovski crystals.
Adrenaline chooses, for the second time in its history, to use the crystals of the Austrian house.
The LOV chair is illuminated by more than 19.000 crystals silvery moon and colors, with a seemingly random pattern, reminiscent of color on an artist's palette, turning into a real gem of interior design.
Small, elegant, gorgeous and brilliant. Of course, nothing is left to chance, and the decoration is the result of a study done in collaboration between the design office of adrenaline and the creative team of Swarovski Professional Italy, choosing every detail, until you get to a design that has the randomness only the appearance.
Lov decorated by Swarovski crystals become an exclusive product for refined tastes, who with infinite reflections of light from the precious stones names, including Moonlight, Silver Shade and Light Chrome strongly caraterizza the environment in which it is placed, giving light and reflections fascinating and unexpected.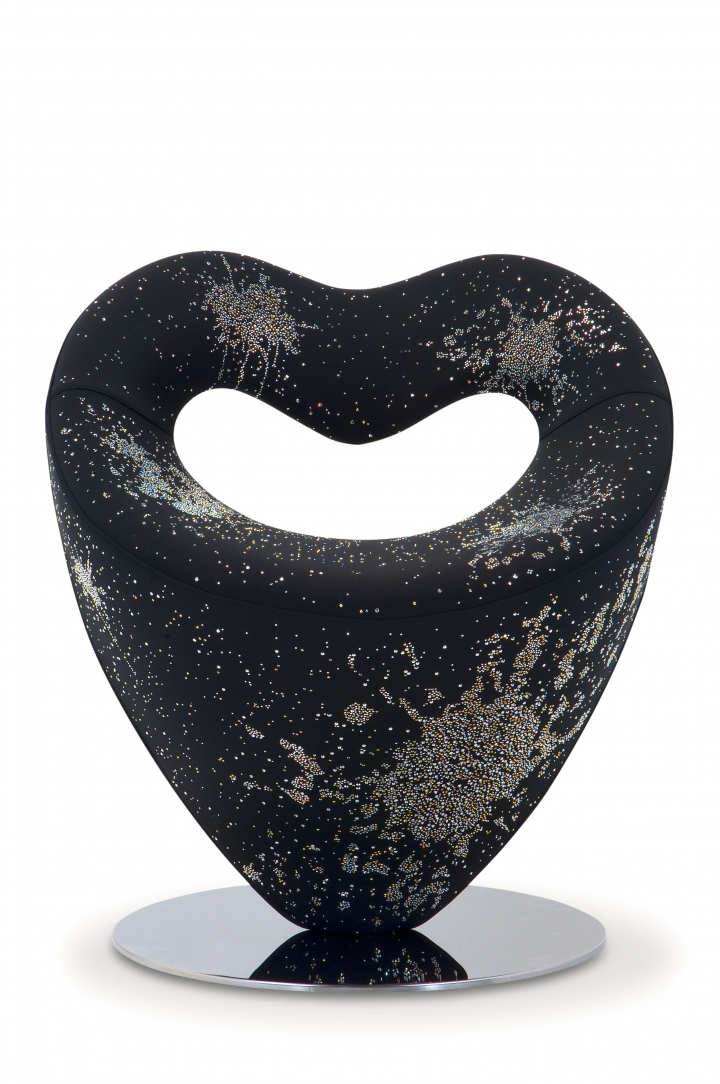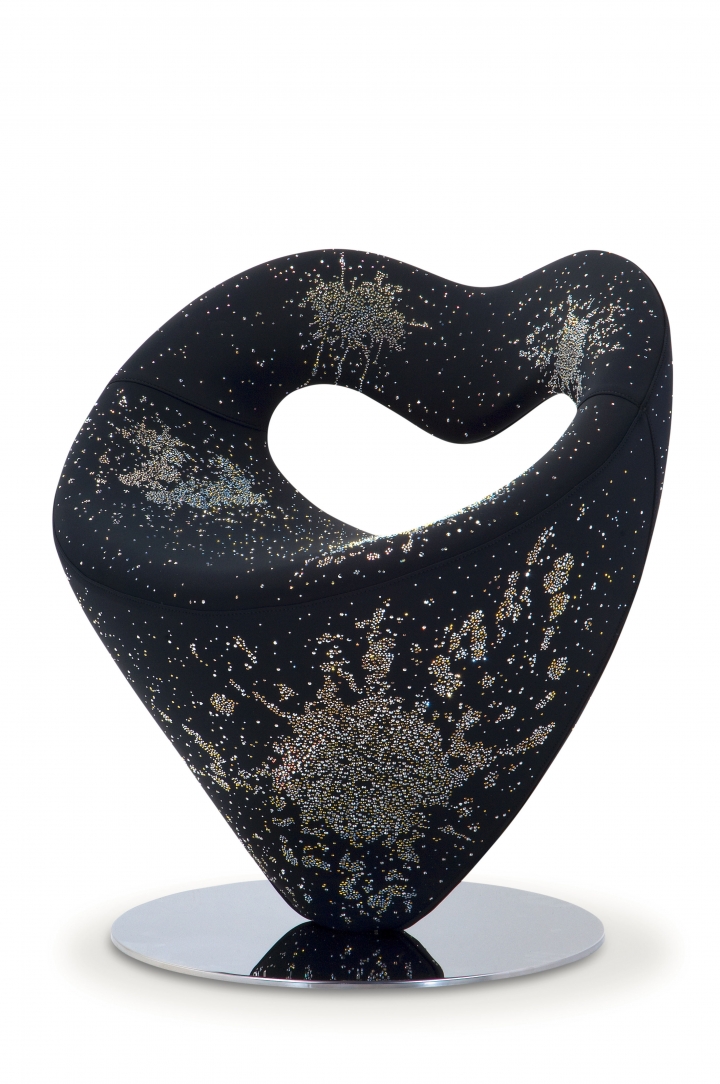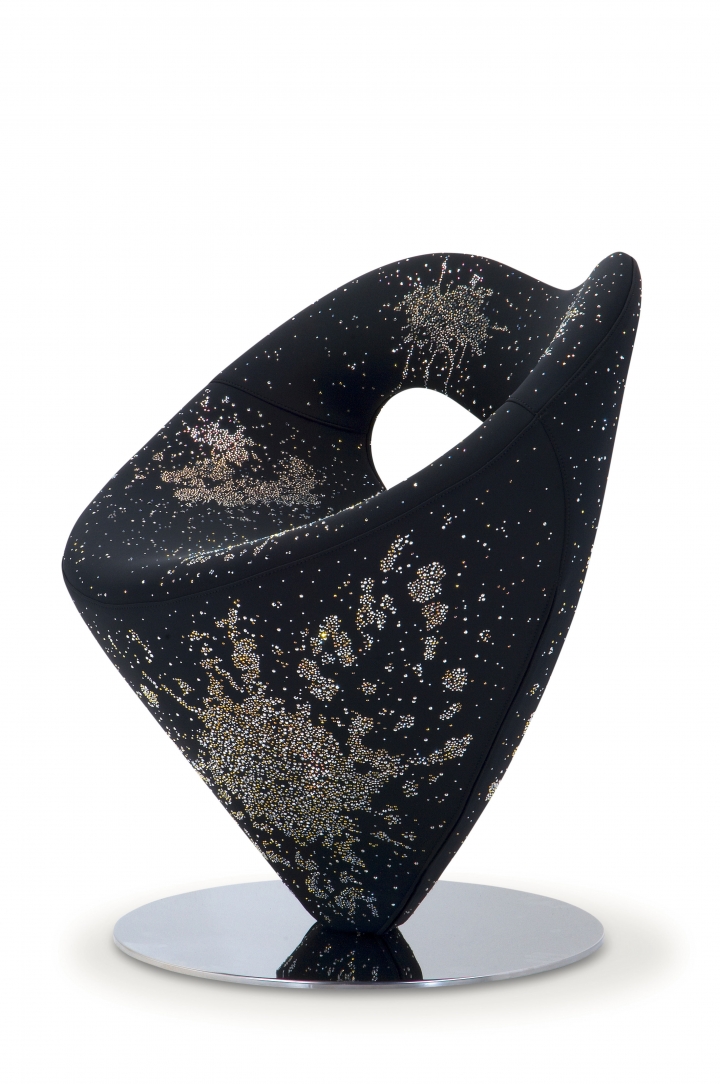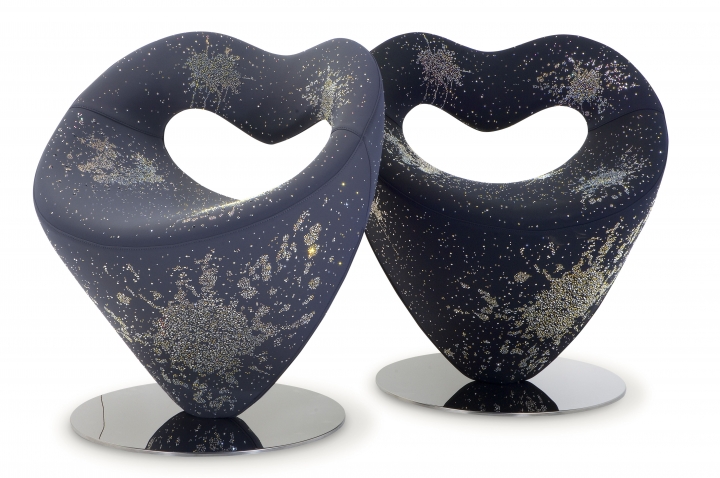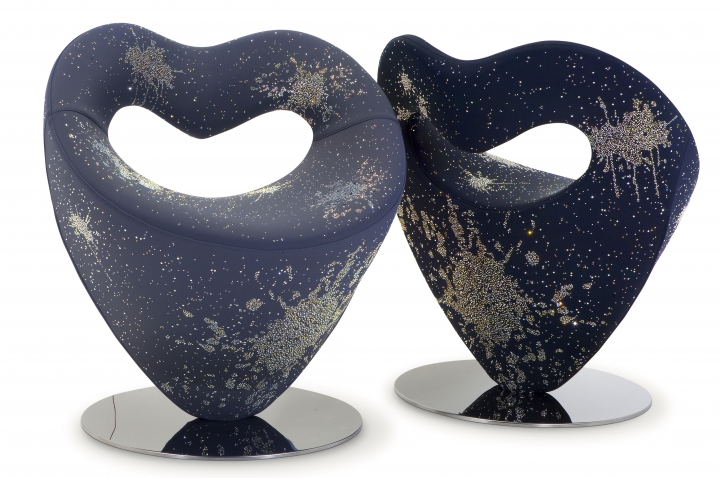 Internal Structure: polyurethane foam
Coating: two-way stretch neoprene signed Linterno
Decoration: Crystals from Swarovski ®
Entirely handmade in Italy