the new preview of the eclectic collection of Masiero at Euroluce 2015
it has been modified:
2015-04-10
di
Preview some images of the novelties of the eclectic collection that Masiero present edition of 2015 euroluce.
Mabell S3
The consistency of the shapes, with solid and strongly material bodies, relives in the pop-art style between bold colors and chrome finishes.
MASIERO's bells spread the light in the environment in a uniform way thanks to the design specifically designed not to create shadow cones. The polyurethane structure incorporates a warm light LED lighting, with an opaque methacrylate diffuser.
The suspension with 3 lights (as well as the ceiling lamp version) can be decomposed into individual pieces that can be combined in endless combinations of shapes and colors.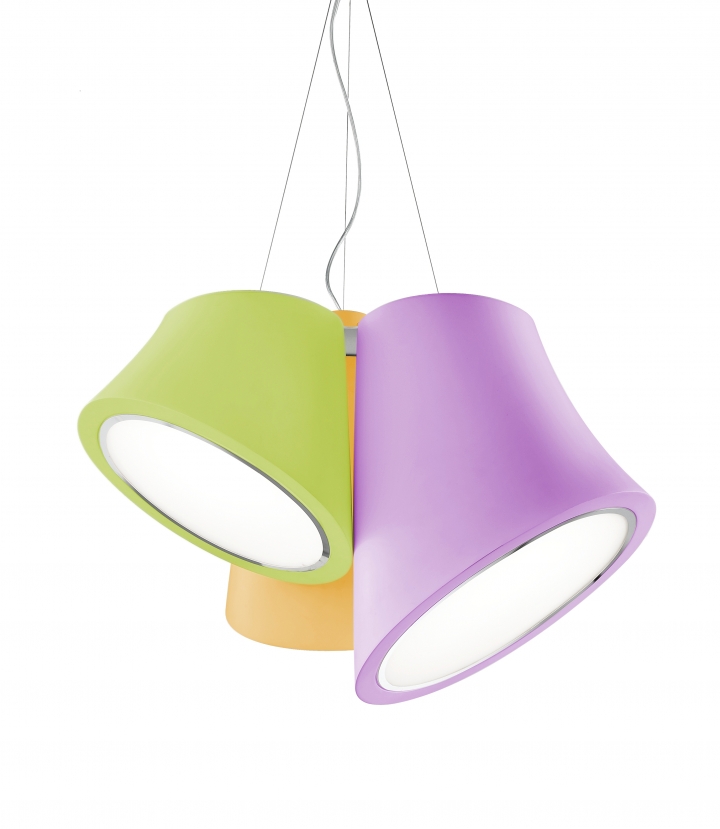 Ola
A bunch of light cascade. The light flows gently between the drops that fall from the roundness of the lamp and spreads into the surrounding soft.
The wide range of colors (with pendants, in "hot colors" or "cold") makes Ola a perfect creation in both classic and modern surroundings.
Or in a mixture of styles, which is not syncretism, modern classic.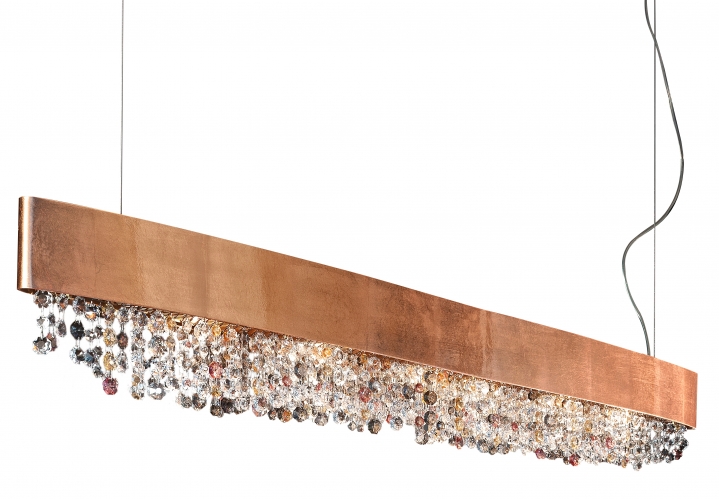 RIPPLE S120
RIPPLE is a delicate ribbon moved by the wind, an ethereal ripple from which drops of a precious rain come down. The light wooden ribbon, available in natural oak, wengè or bleached oak, conceals a series of LED lights that project a diffused halo towards the ceiling.
The drops made by hand by skilled Venetian glassmakers, are unique objects in glass with workmanship balloton submerged, a special technique to create tiny air droplets inside the glass. The light produced by retractable LED light sources is amplified by each drop for a unique lighting effect.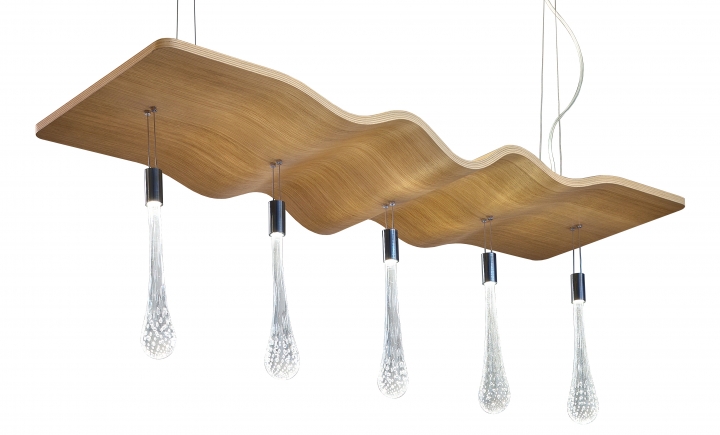 VIRGO A105
Light strokes, sinuous curves and baroque curls draw the space projecting commas of light. A Vivian creation made of polyurethane in two sizes (Ø105 and Ø67) and LED illuminated.
The wall provides indirect light coming from the LED strip disappearing in the rays. In the ceiling and suspension versions, in addition to indirect light, housed on the arms, the LED spot projecting direct light downward. Presented in white color, it is available in any color.