Wood-Skin® Milano and Mit Boston present "Programmable Furniture" at the Salone del Mobile 2015 it has been modified: 2015-04-04 di
wood-skin® is a company but it is also a brand that simultaneously embodies a process, a solution, a product.
Programmable Furniture, a world exclusive in Milan for the Saloni, is the first furniture line created with the use of the Wood-Skin® process with composite material panels that make them capable of self-assembly.
Wood-Skin® is a brand that simultaneously embodies a process, a solution, a product. Created in 2013 from an idea by Giulio Masotti, with Stefano Baruffaldi, Susanna Todeschini and Gianluca Lopreste Wood-Skin® is a process that allows you to include infinite hinges inside slabs of rigid materials, such as wood, freeing them from their dimension flat, through the use of software, allowing them to assume unique three-dimensional geometries.
PARTNERSHIP WITH MIT.
A partnership between Wood-Skin® and MIT's Self Assembly Lab began in 2014, which arises from a common interest in the search for innovative solutions deriving from the application of fourth generation industrial production processes, the so-called smart materials. MIT saw interesting potential in the production of Wood-Skin that led both of them to work side by side for the creation of a project that is still on an experimental basis, which is summed up in the name of Programmable Furniture.
This research aims to become a real practical application, finally arriving at the creation of a new type of furniture "that can be assembled on their own", hence Self Assembl y. The main feature, however, is that these objects can be assembled not thanks to external interventions, but from intrinsic characteristics of the material they are made of. After a year of direct collaboration, several prototypes were born.
Wood-Skin® is at the same time a new resistant and durable composite material that combines the rigidity of traditional materials (such as wood, metal) with the flexibility of fabrics, allowing an infinite variety of applications in both the architectural and furnishing fields. giving the possibility of realizing complex geometries impossible to obtain with traditional techniques. It has no dimensional or formal constraints, since the size of the triangular tiles that compose it can vary from 1 cmq to infinity.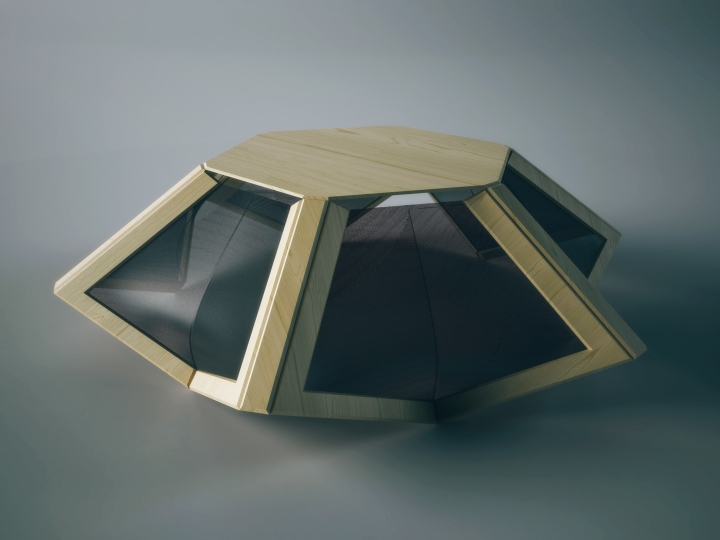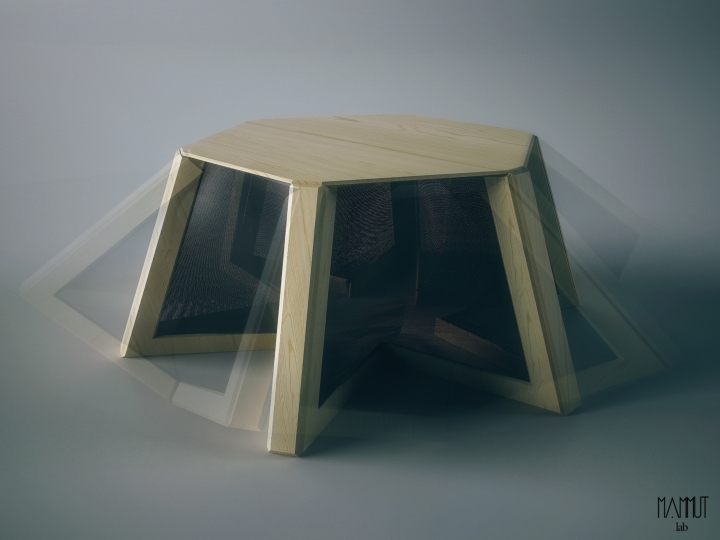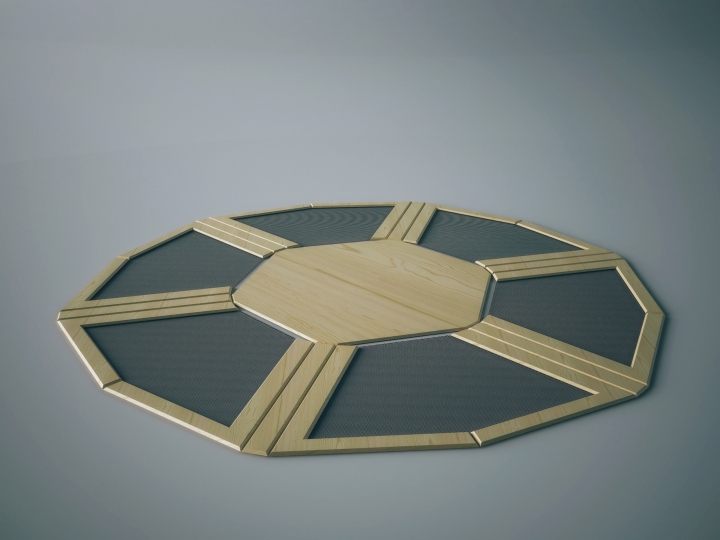 Wood-Skin® FOR FURNITURE
THE PROGRAMMABLE SUPPLIES
A collaboration between: Wood-Skin Srl, Self-Assembly Lab, MIT; Sponsor: Biesse Spa
Thanks to the exclusive collaboration between Wood-Skin® and the MIT Self Assembly Lab, an innovative type of furniture has taken shape.
Programmable Furniture, a world exclusive in Milan, for the 2015 Salone del Mobile, is the first line of furniture created with the use of the Wood-Skin® process and composite material panels that make them capable of self-assembly.
The transformation into the different shapes is defined and controlled, aimed at improving the efficiency of the product, from distribution to use: not only the flexibility of the furniture allows them to be folded to reduce their volume, but eliminates manual and mechanical assembly by means of hardware store and the product dynamically shapes itself once out of the box. Programmable Furnitures is a new generation of intelligent furnishing elements, capable of self-defining their shape.
Flash-Programmable furnitures
Thanks to an invisible zipper and durable you can assemble the various parts of material Wood-Skin® rethinking volumes and complex shapes in a completely new way. Each shape can then be easily made starting from a sheet of sheet material that once worked will be immediately ready to comply in the finished furniture without hardware and tools, just like a beautiful origami.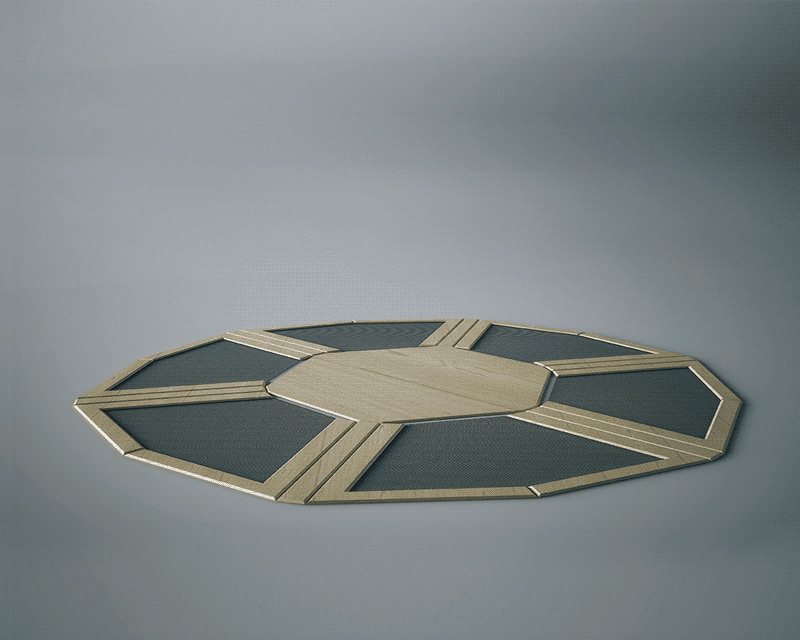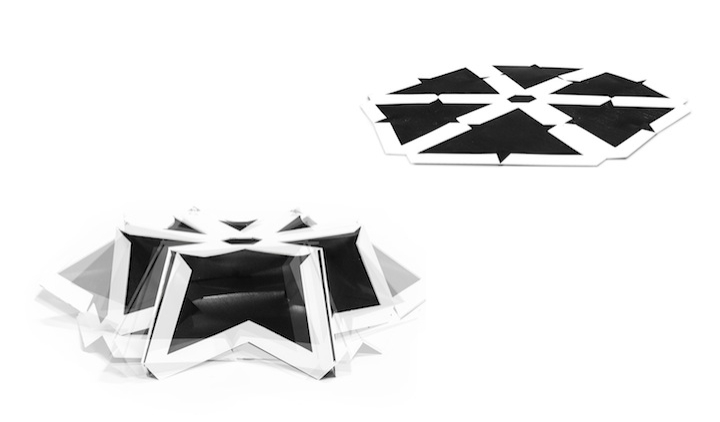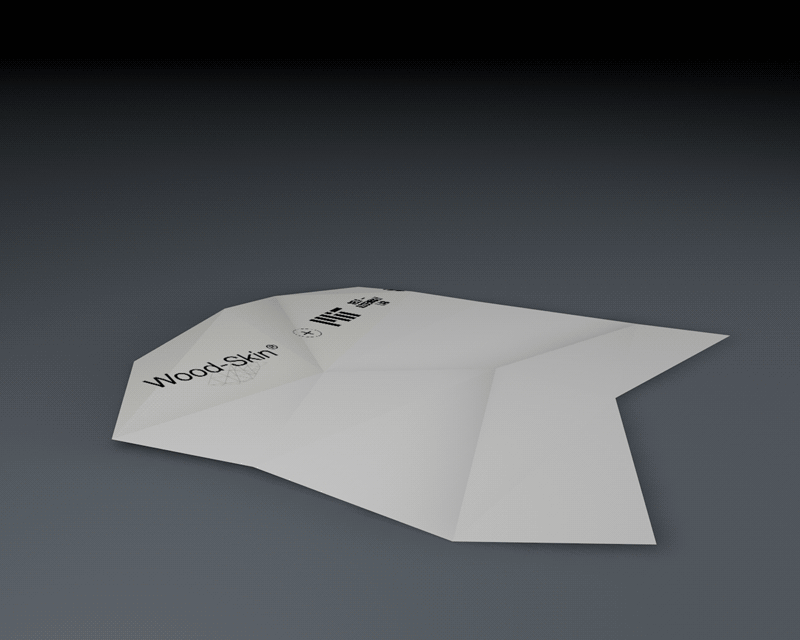 Wood-Skin® FOR ARCHITECTURE
New products 2015 - Outdoor materials + Metals.
The increasingly demanding panorama of complex forms in architecture and construction is every day more capable of drawing ideas in the virtual reality of contemporary architectural design but does not have as advanced tools to translate these visions into the built environment. The parametric nature of this material and the patented digital manufacturing process that creates it are able to adapt to small and large orders while maintaining the same modus operandi and always remaining flexible to the specific needs of our customers around the world.
Wood-Skin® Srl has developed partnerships with important companies in various sectors in order to study new materials and software-based digital manufacturing technologies. The use of new technological applications in a highly interdisciplinary perspective allows the team to grapple with the most ambitious challenges and aim for the most appropriate solutions for the new generations of architects and designers.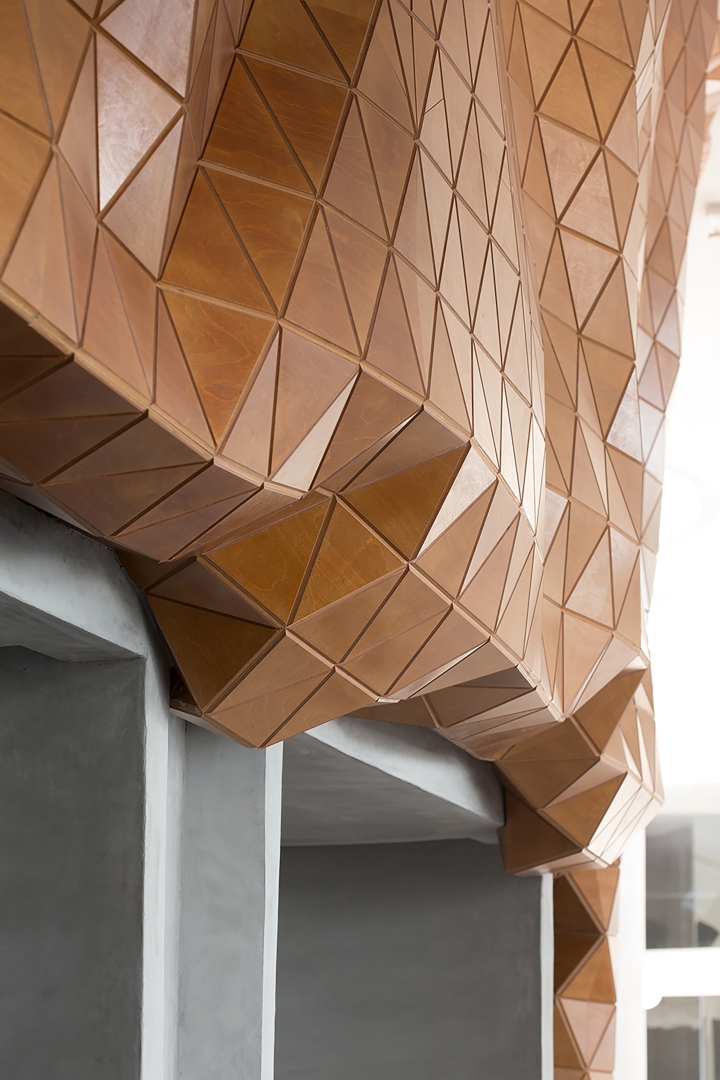 Dubai 2- Reign Restaurant Dubai Detail of an exterior wall. Design Team Wood-Skin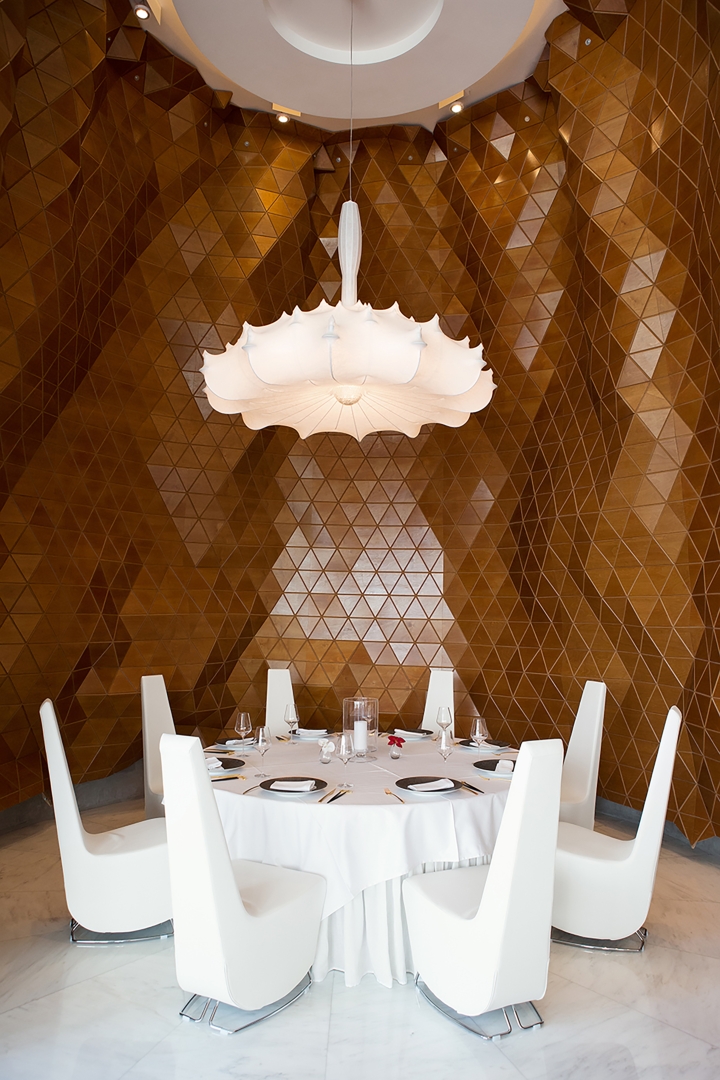 Dubai 3 - Reign Restaurant Dubai. Niche covered in Wood-Skin® Design Team Wood-Skin®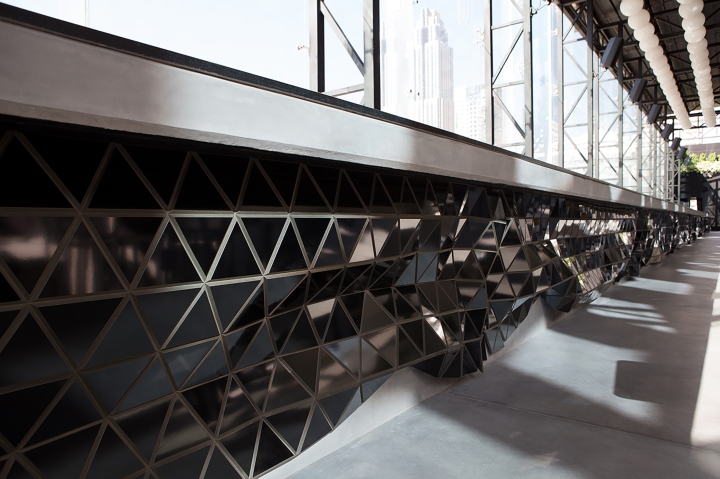 Dubai 4 - Reign Restaurant Dubai. Bar counter. Design Team Wood-Skin®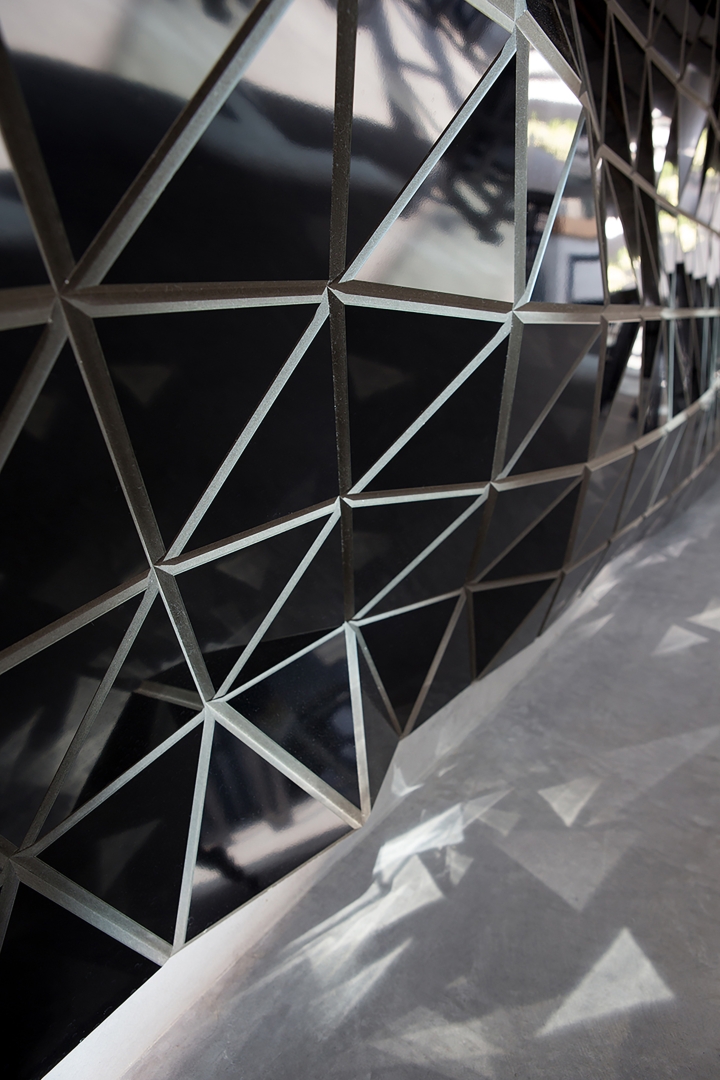 Dubai 5 - Reign Restaurant Dubai. Detail of the bar counter; Team Wood-Skin®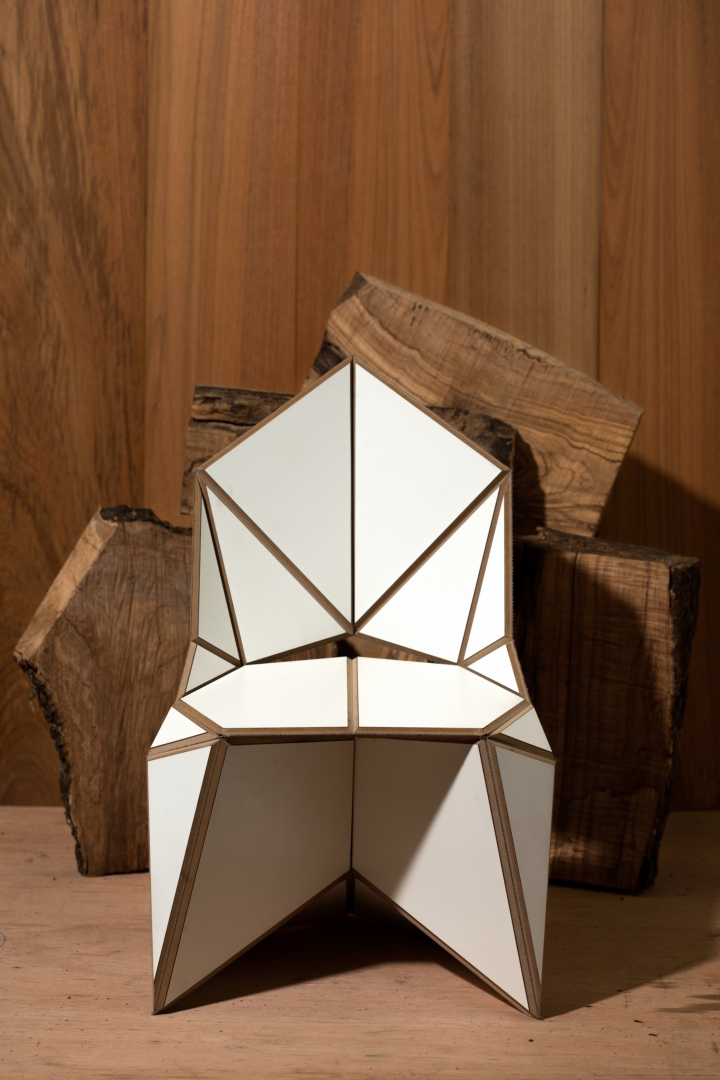 Wood-Skin® chair - Design Team Wood-Skin®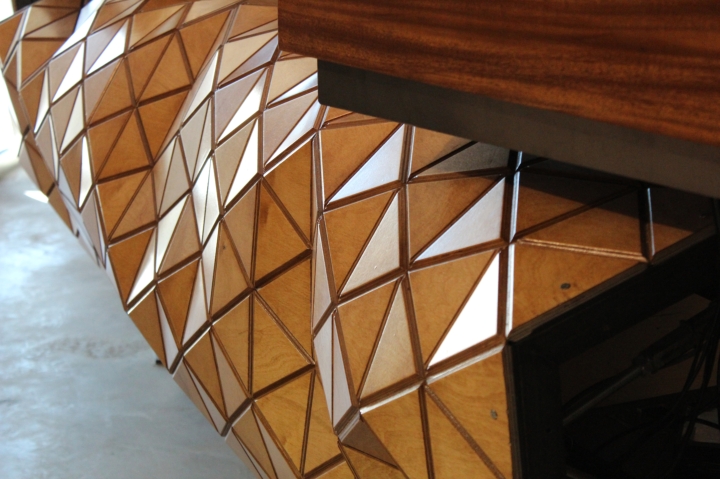 3- Allez Up Gym, Montreal retail counter. Design Wood-Skin®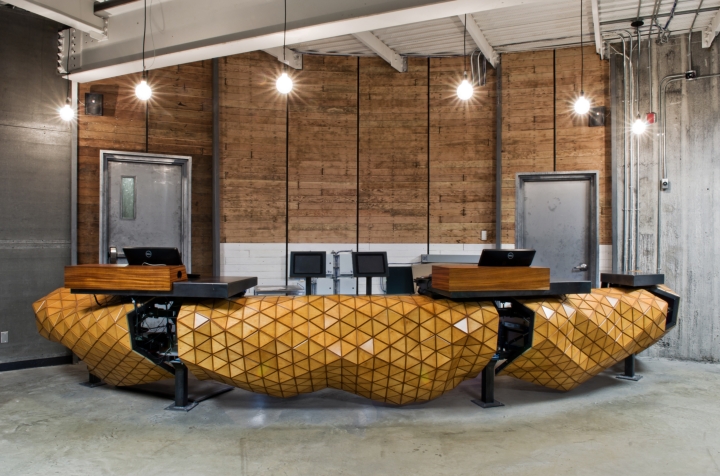 4 - Allez Up Gym, Montreal, counter. Wood-Skin® design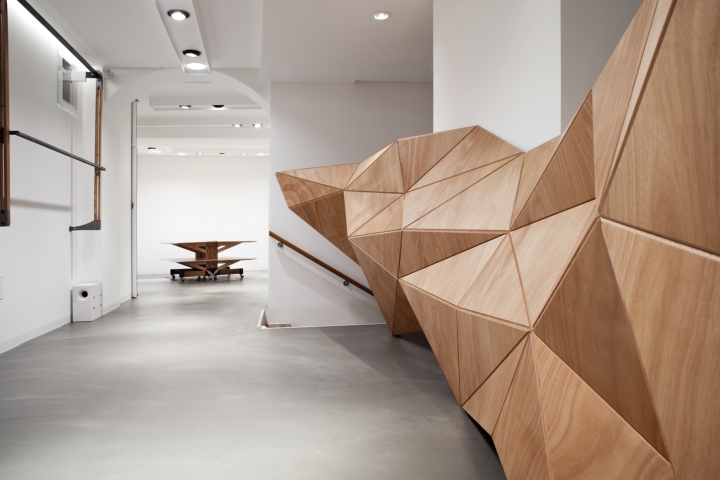 5 - Luter Flagship Store Milan, counter. Design Team Wood-Skin®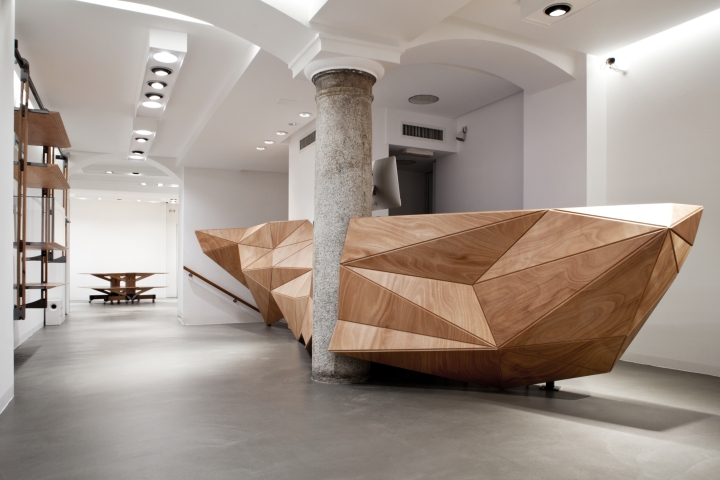 6 - Luter Flagship Store in Milan counter. Design Team Wood-Skin®
Via Ventura 15- H310- 14-19 2015 April
General opening hours Tuesday April 14th - Saturday April 18th: 10: 00 - 20: 00
Sunday April 19th: 10: 00 - 18: 00
Open evening on Wednesday April 15th: 20: 00 - 22.00
Via Feast of Forgiveness 7
Opening party 14 April
General opening 14 30 April-May