Tubes: Bathroom radiator Soho version by Ludovica and Roberto Palomba
it has been modified:
2015-07-03
di
Among the innovations that Tubes presented to Salone del Mobile 2014 There is also a version of the radiator Soho, designed by Roberto and Ludovica Palomba, Specific for the bathroom.
The new version of Soho is equipped with a special handle that serves the function of towel, which can be positioned freely at any height in the radiator. Complete line of accessories in chrome plated brass in the thick hanger optional supplied on request.
Soho was founded by the challenge of redesigning the aesthetics of the radiator from the traditional single element that defines it. The charm of the archetype is revived in this project by Roberto and Ludovica Palomba: the radiating element is independent of its aesthetic technicistic original, basic and elegant, can be modulated to infinity and perfectly aligned with contemporary spaces.
The creative concept plays with lines and forms that are repeated. Minimal elegance and aesthetic balance are the notes that define the line Soho and make cross and perfectly aligned to interior more modern conception.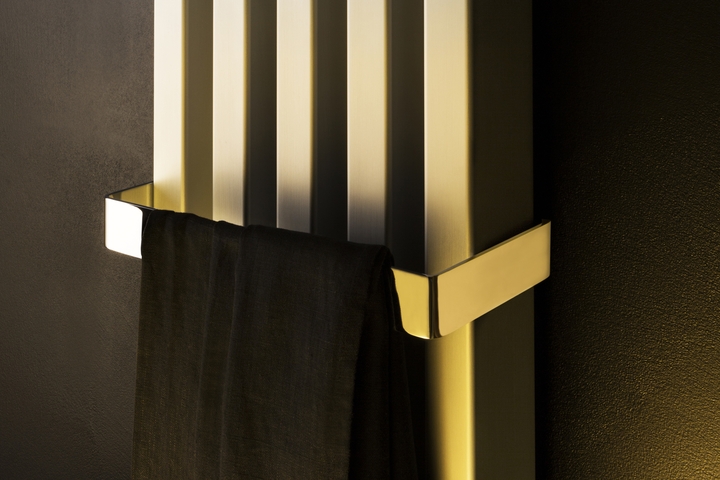 The radiator is made of aluminum profiles drawn hot joined together by a system to approach and patented locking.
Soho bath solution is available in single vertical column, with heights from 4 70 170 cm to cm and widths between 3 31.2 cm (ideal for confined spaces from 5 elements) and 51.6 cm (8 elements).
The connection can be done with heating system through the use of valves for remote connection GVR (Group Valves Remot) or with a special attack with double spacing in 5 cm centered or with the same wheelbase of towel traditional Tubes.
The selection of colors existing Soho adds new special finishes in silver anodized aluminum, titanium and black.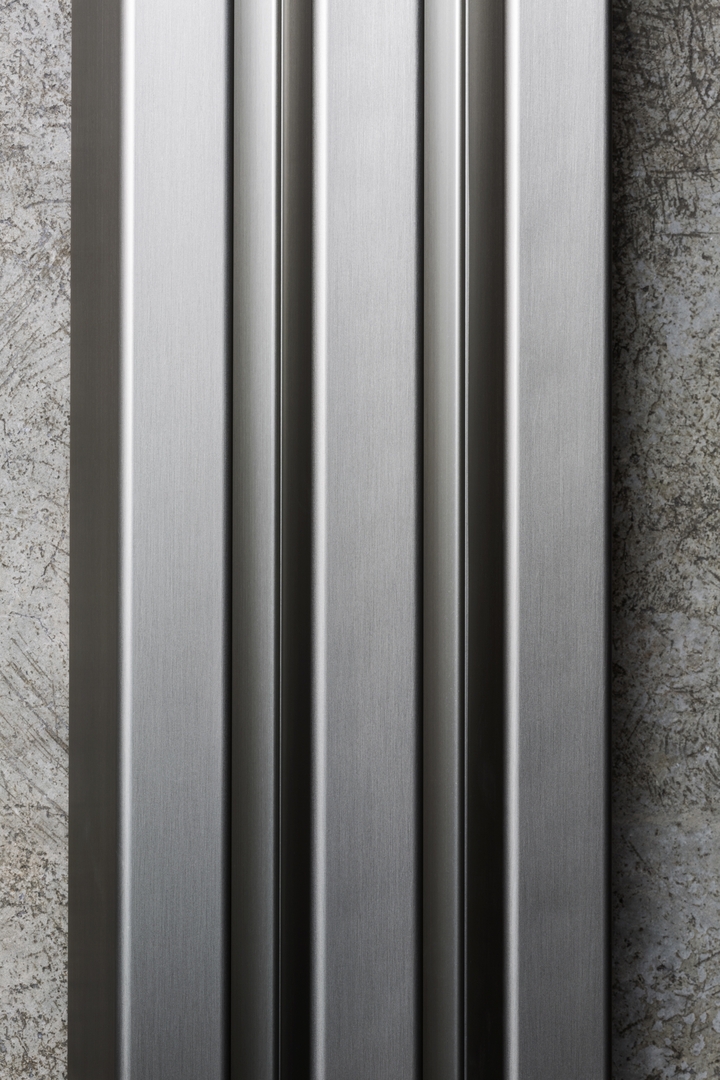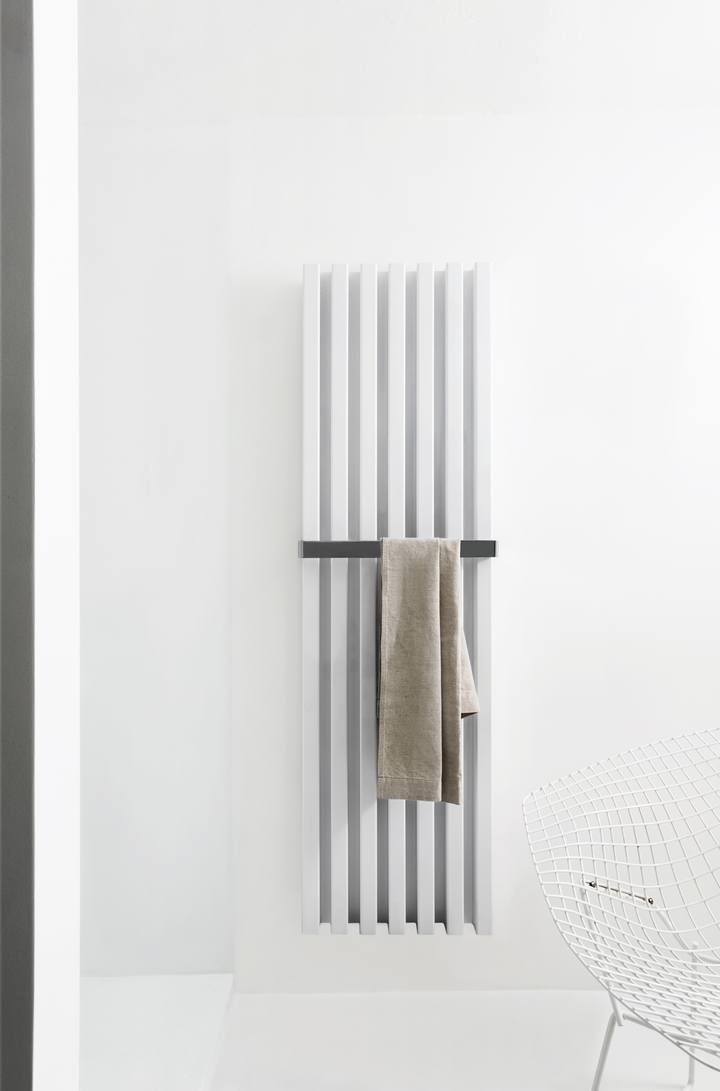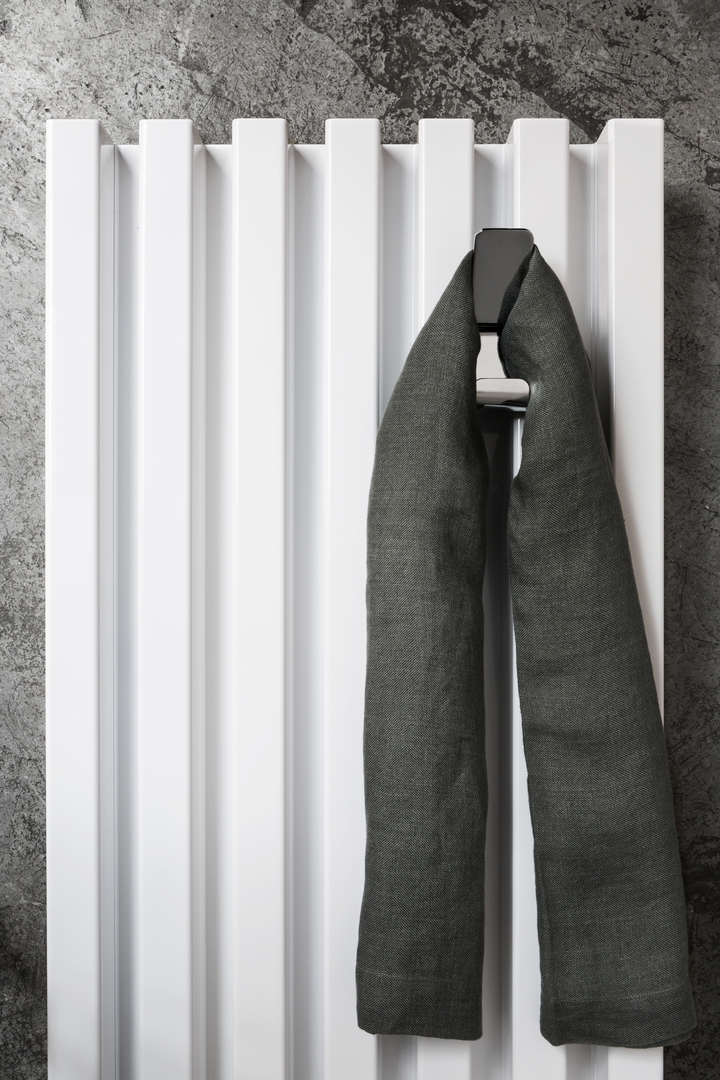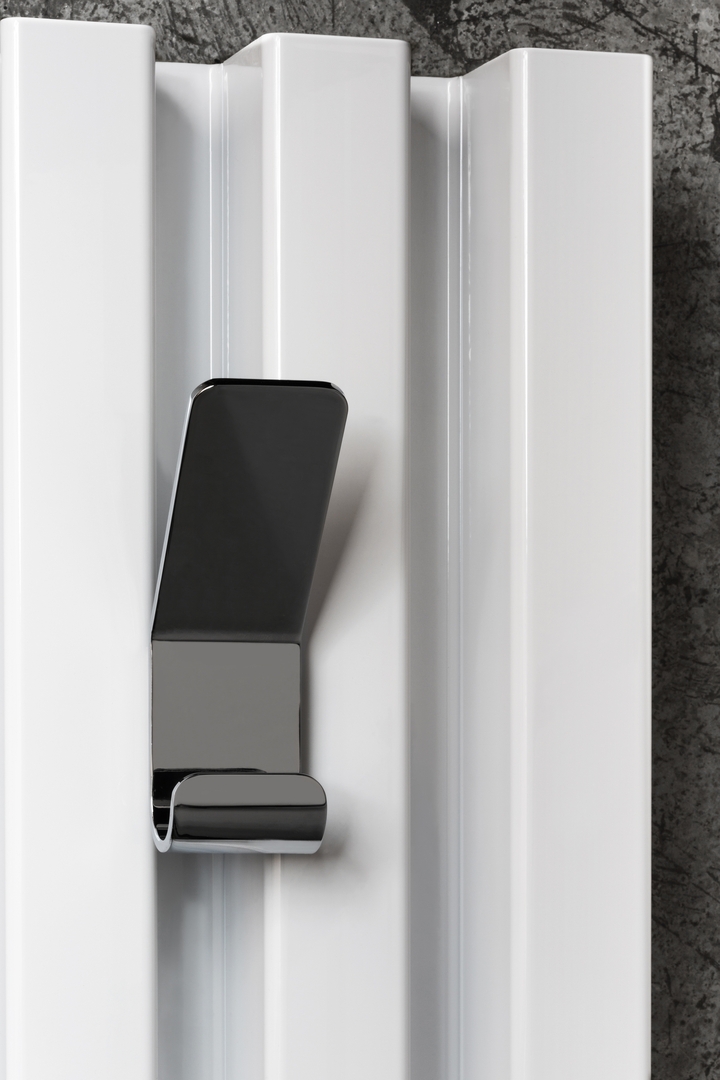 More information about: www.tubesradiatori.com