Sixth edition of Rio + design at Fuorisalone 2014, Zona Tortona
it has been modified:
+2014
di
In its sixth year, the exhibition Rio + Design, the fuorisalone 2014, Focuses on new songs, innovative and functional, reflecting the soul of Rio de Janeiro.
Inspired the bossa nova and has been honored by many unforgettable songs of various musical styles. He also fascinated the cinema and theater: just remember Orfeo Negro, the film directed by Marcel Camus, winner of the Palme D'Oro at Cannes in 1959 and the Oscar for best foreign film in 1960, born from a play by Vinicius de Moraes. And how not to mention then, the latest film by Carlos Saldanha d'animazione who has the title? In short, has fueled the imagination of poets, writers and other artists.
This time, "Rio de Janeiro, as a source of inspiration for the design of everyday life", is the theme of the exhibition Rio + Design for the sixth time confirms its presence in Milan at the Salone del Mobile dall'8 to 13 April. The exhibition is an initiative of the Government of the State of Rio de Janeiro through the Secretariat of Economic Development, in partnership with Sebrae-RJ, Apex and FIRJAN.
Localized nell'effervescente Zona TortonaRio + Design will highlight pieces designed from about 50 renowned professionals and new talent that pay homage, explicitly or evocative, the exuberant nature, all'accattivante culture, the hospitable character and the many other qualities that made Rio famous throughout the world. Among the creations, innovative and unusual items developed to offer functionality and beauty.
It is the case of the chair of E2 Lattoog (Project Leonardo Lattavo and Pedro Moog), solid wood and natural straw, which impresses with its elegant style and at the same time thanks to its informal enveloping rounded.
Another example is the line From House - Composed of library and tables designed by Leo Eyer of Bold - playing with the contrast between the natural tone of the polished teak certificate and l'MDF colored lacquer.
Il designer Fernando JaegerInstead, explores values ​​like grace and simplicity in his Shopping Tea Olívio: A versatile object consists of two trays (the removable top to serve) in multilamitato wood, supported by a thin chromed or copper.
Also the scenic design of the exhibition, signed by award-winning designer Guto Indio da Costa, Reflect l'invitante atmosphere of Rio. Warm colors welcome and guide the public on the way in oestrus "made in Rio", which is expressed through original designs technologically advanced, with its own language and environment.
"Rio de Janeiro is now a hotbed of creativity. And the design quality is an important communication tool of our potential, in addition to responding to a domestic and external demand that is imposed in an increasingly intense. Our presence in Milan for six consecutive years has been synonymous with successful experience in the implementation of new business and partnership "Says the Secretary of State for Economic Development, Dulce Ângela
Procópio.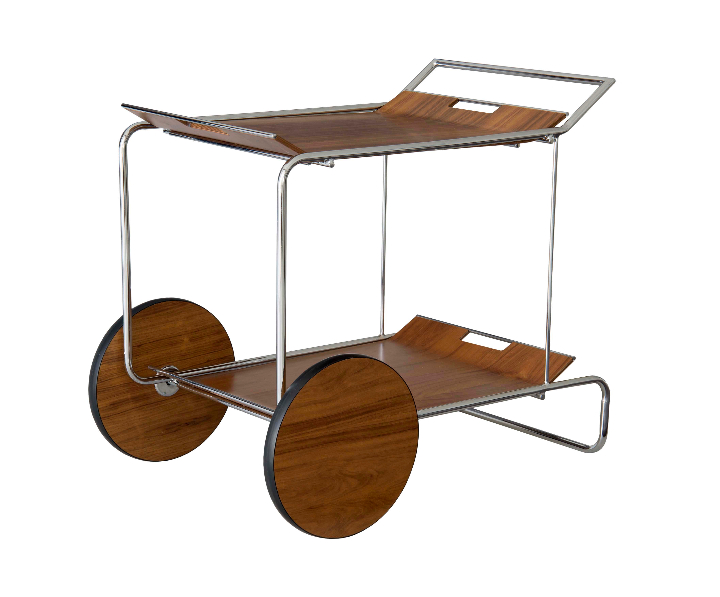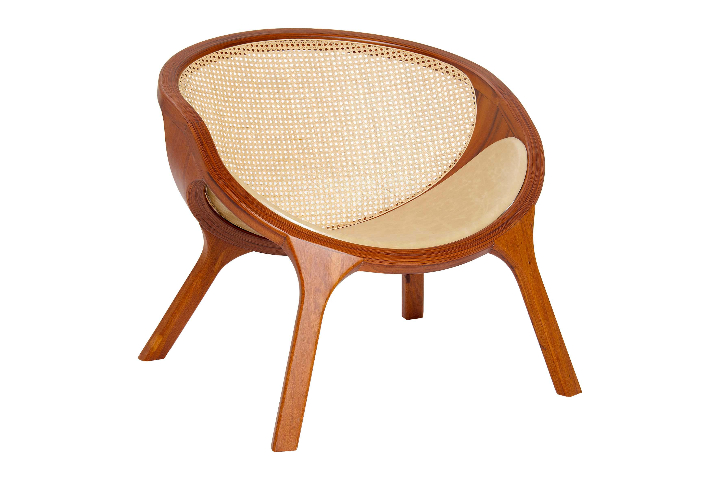 More information about: https://www.facebook.com/riomaisdesign