Sand Family, Roberto Giacomucci for Emporium at Salone del Mobile 2014 it has been modified: 2014-03-31 di
Did you know that some ancient Egyptian scholars are convinced that the Pyramids of Giza were originally covered with alabaster slabs?
This would have been able to reflect the glare of sunlight in the darkest of nights!
EmporiumWith the new collection designed by Sand Family Roberto GiacomucciIt gives voice to the vintage of his mood and echoes the mysterious atmosphere of the sand dunes and the most beautiful beaches in the world.
These are accessories in which the Teak finish wood structure is skilfully combined with elements in satin methacrylate with alabaster effect. The innovative finish increases the material's ability to be translucent to light and create particularly elegant chromatic effects.
The concept of Sand Family, with its pastel shades, born from the generative force of the material itself, able to intuit appearances diaphanous, dreamy and evoking memories of walks lungocosta hunting for shards of glass polished by the sea.
Sand Family will be presented to Salone del Mobile 2014.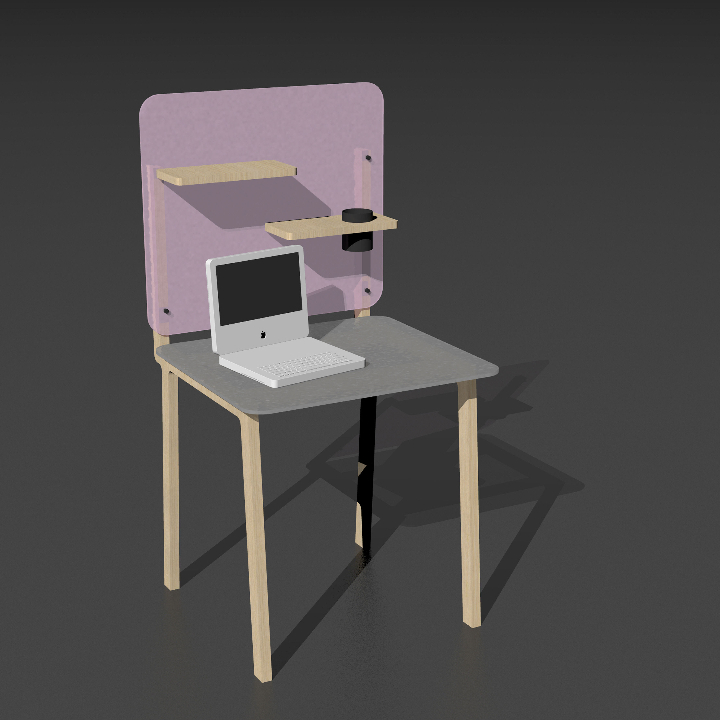 CayoCoco
Small computer desk equipped with wooden shelves and two fun, but functional "ear doors" in satin material. The small dimensions, less than 80 centimeters in width, make it particularly suitable for small spaces and suggest its ideal use in hotel rooms.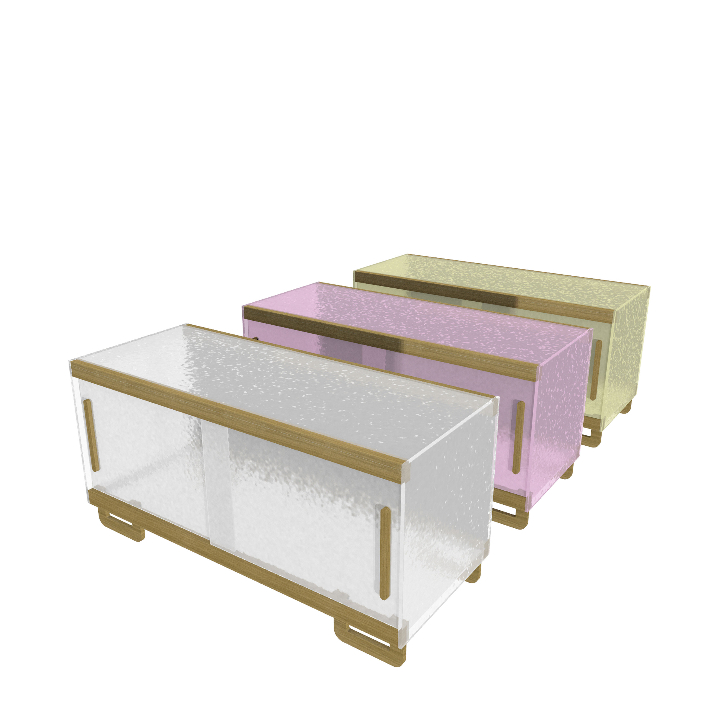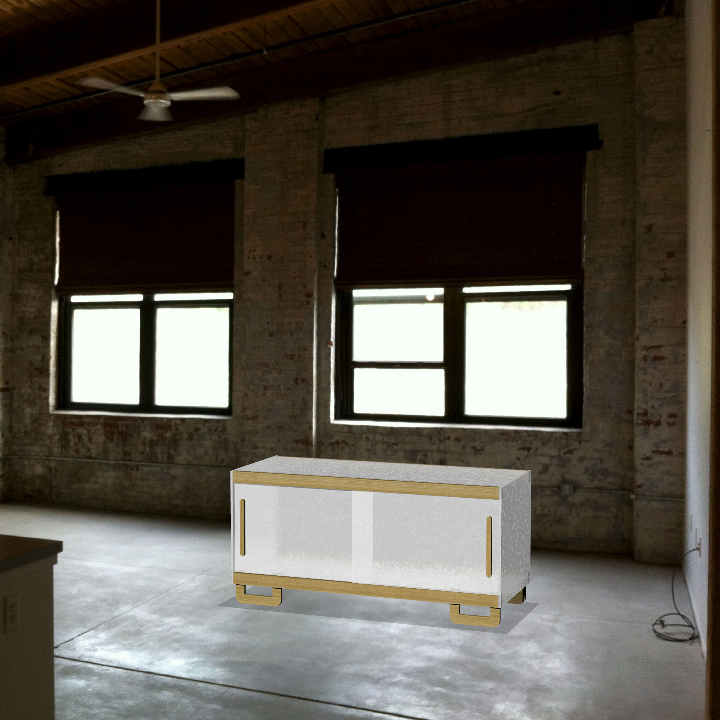 MayaBay
Storage unit / sideboard with feet and finishes in Teak effect wood. Entirely translucent, thanks to the use of the innovative satin methacrylate with alabaster effect, it creates an intriguing "I see, I don't see" effect that partially reveals the content hidden behind the two sliding doors.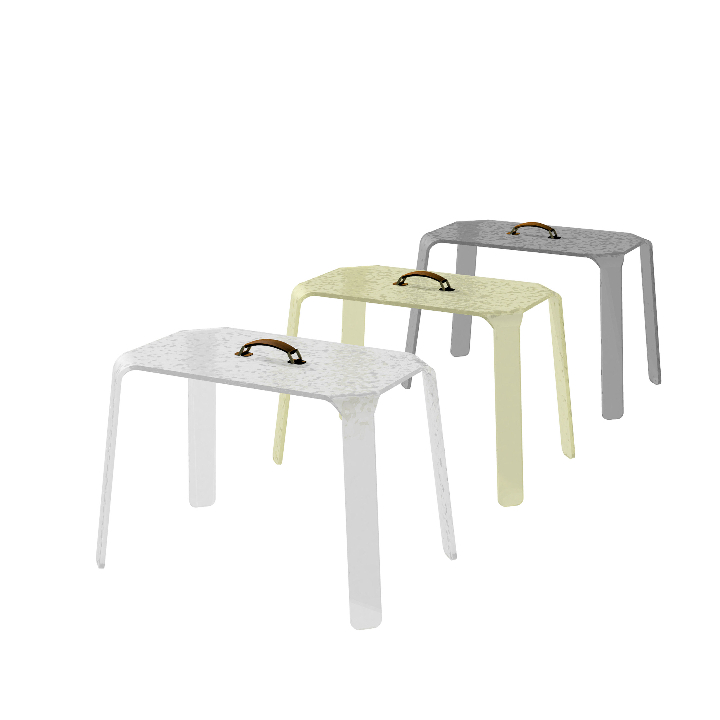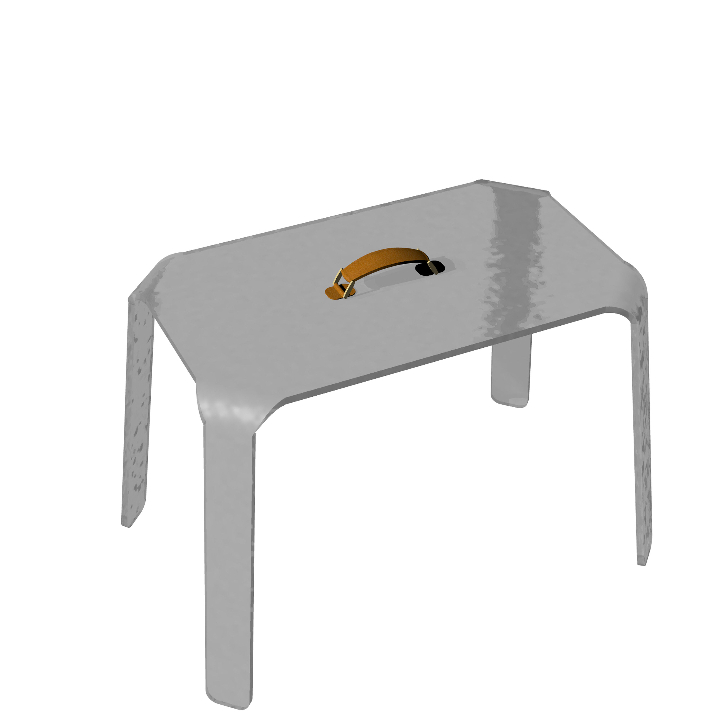 Jumpsuit
Table in satin methacrylate alabaster effect comes in the middle of an unexpected leather handle that is inspired by the classic one of the most fashionable bags and allows an easy and immediate shift.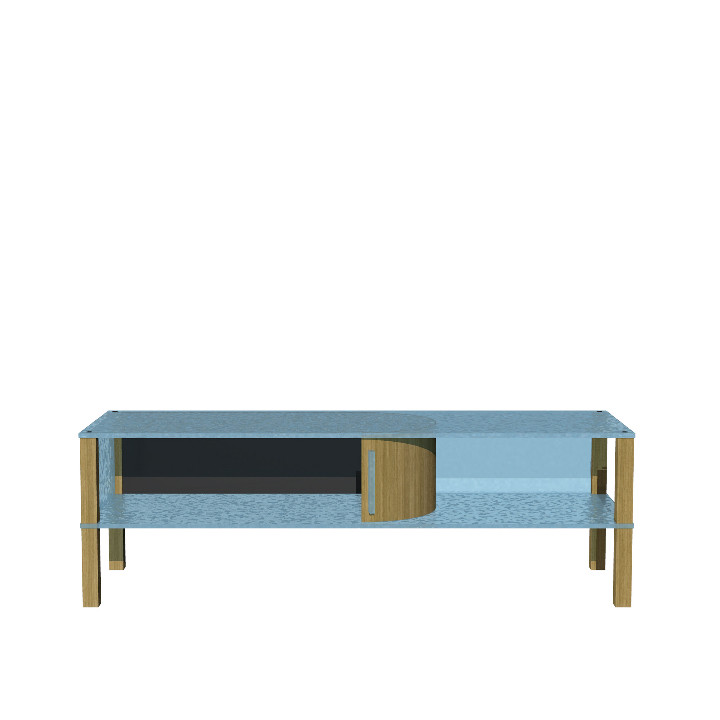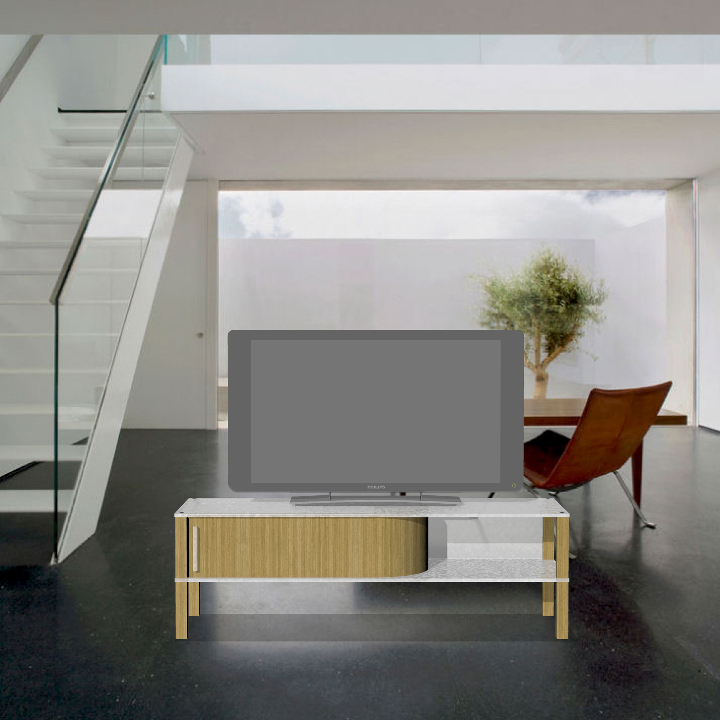 Varadero
Mobile container ideal as portatv and multimedia devices with a large storage shelf satin methacrylate effect alabaster; the legs and the details are in effect Teak wood. The sliding shutter protects cables from dust and objects.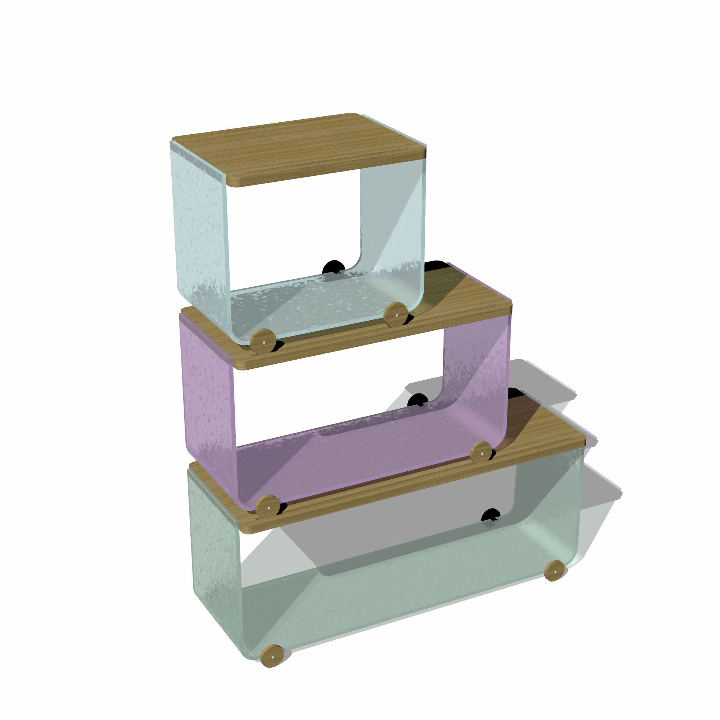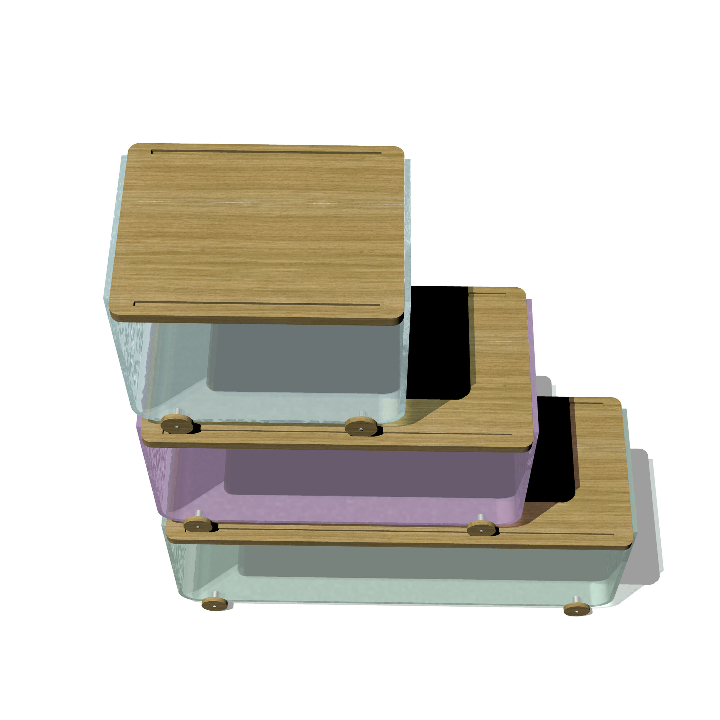 Waikiki
Original container / shelf stacking elements in three different widths; each part is attachable to another thanks to its adjustable / wheel. The system is based on the play of wheels that engage onto the tracks, and translating allow to create versatile and functional configurations.
More information about: www.emporium.it