Furniture Fair 2014: the return of Thonet
it has been modified:
2014-03-15
di
The German company famous for inventing the steam bending wood and have exported all over the world before the chair can be assembled on site, the n.14, aka "bar chair", back in Milan celebrating its rich history who saw her work with the protagonists of the international design professionals such as Mart Stam, Marcel Breuer and Ludwig Mies van der Rohe. Along with a review of the "classic Thonet", now available in new color variations, Thonet presents its new collection 2014, which is part of the bureau S1200.
Small and refined, fine form and function: the new S secretaire 1200. Project: Thonet Design Team / Randolf Schott, 2014.
Designed to save space, small desks have become, in recent years, a piece of furniture fixed in the contemporary home. Thonet presents now the new secretaire S 1200, designed specifically to create a work area at home. Available in different variants and optional accessories, the elegant writing desk lends itself to multiple customizations that make it particularly enjoyable and fulfilling use.
The frame of the desk in tubular steel is available in both classic and elegant chrome in different colors. The project's design team was inspired by the collection of classic furniture in the Bauhaus style developed in house Thonet.
The main advantage of the secretaire S 1200 lies in its compact size - 88 cm high, 110 66,5 cm wide and inches deep - which makes it fit perfectly into the environment even more cramped. The writing desk S 1200 rests on a frame of tubular steel, the inclination of which is designed precisely to allow the person to get up comfortably standing even in the case where the writing desk is placed in a narrow corridor, or in a niche.
The footrest ensures a relaxed posture.
Optional accessories are used to maintain order in the writing desk: a metal panel serves as both a lectern from multifunctional magnetic board memo, as a cover for the storage compartment or as a support for the tablet. Magazines, letters and pencils disappear in practical briefcase.
All accessories are made of sheet steel flocked. The material velvety and pleasant to the touch protects the surface of the desk and electronic devices that come into contact with the accessories. The secretaire S 1200 perfectly matches the other furniture made of tubular steel and all of Thonet chairs and armchairs collection.
Accessories:
S 1211 penholder
S 1212 briefcases
S 1213 lectern multifunctional
S 1214 cable management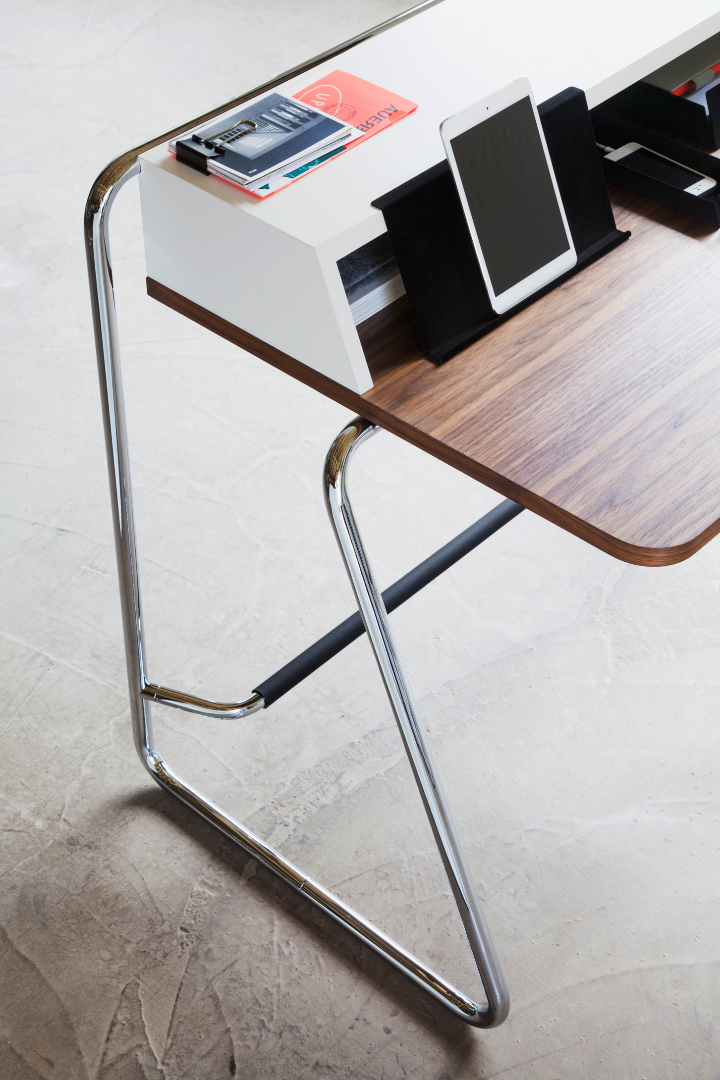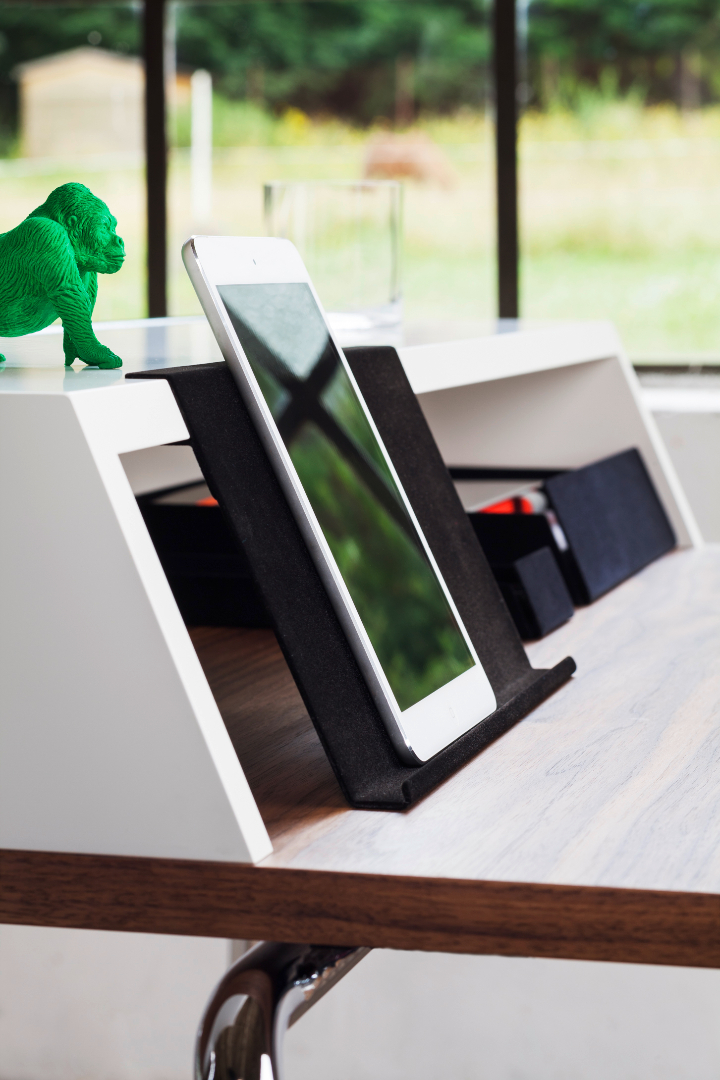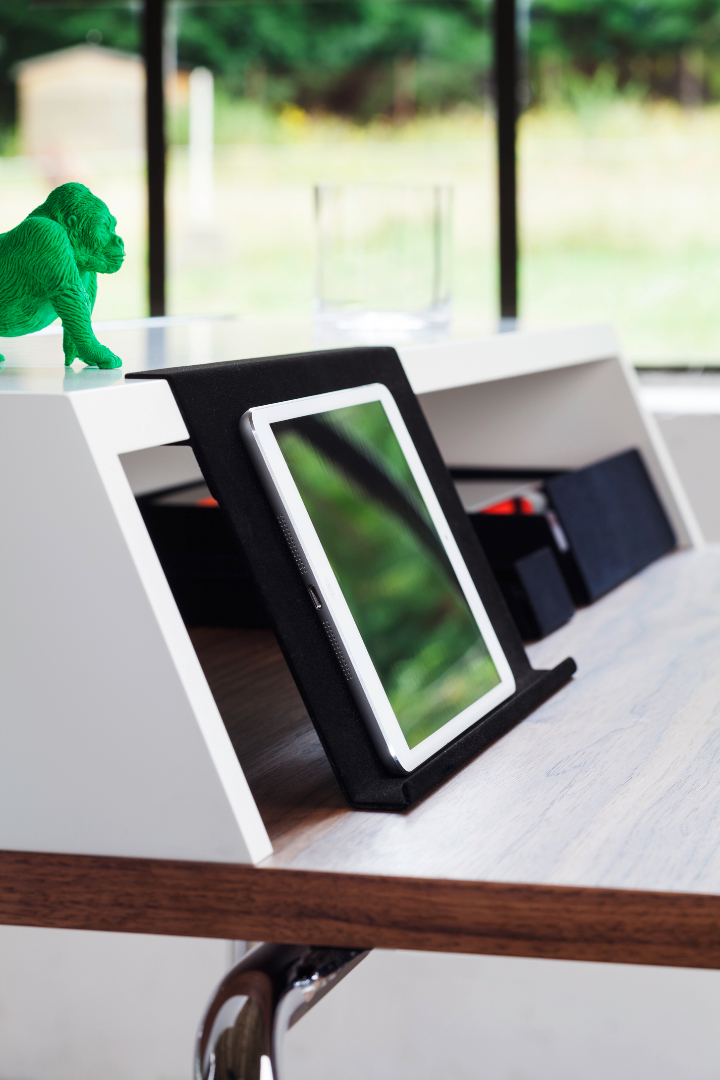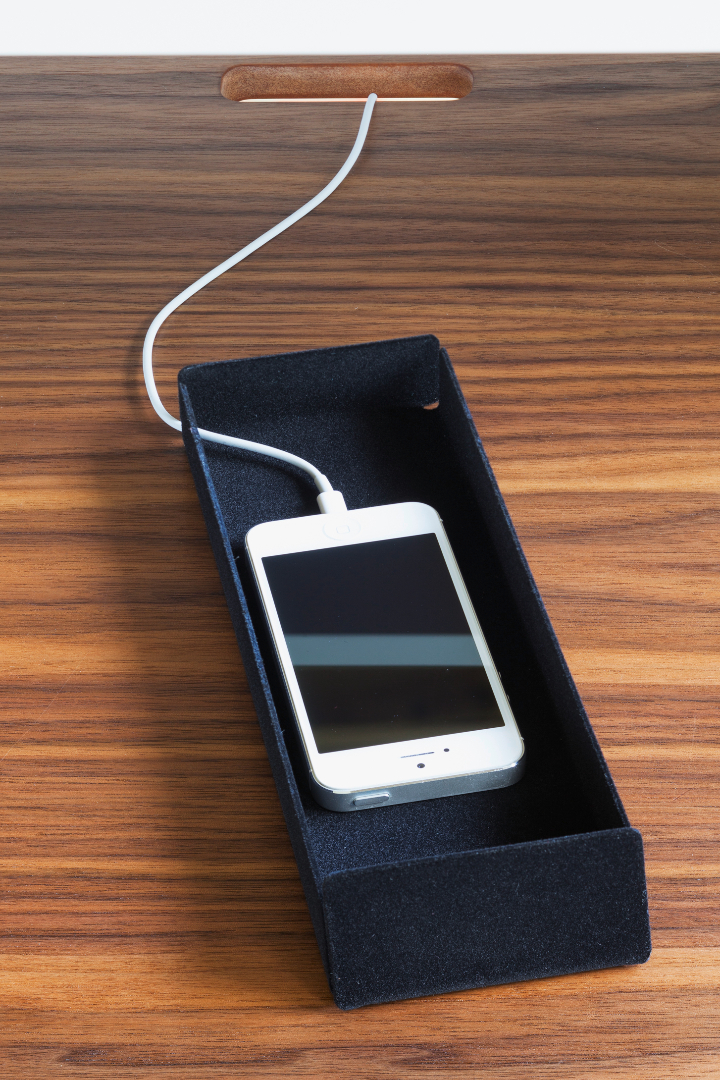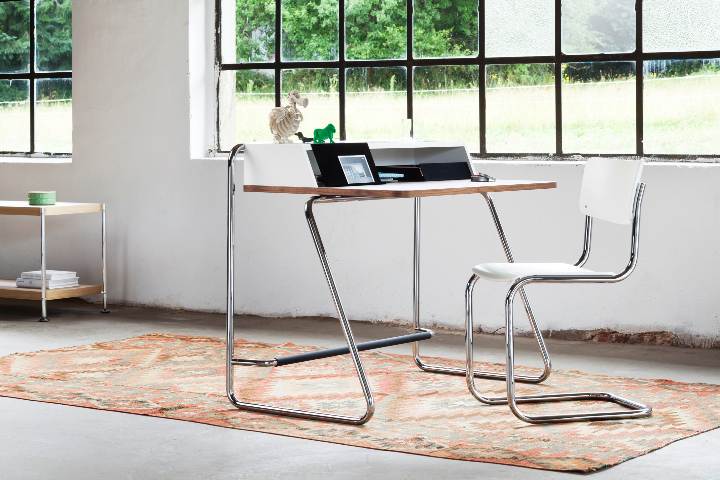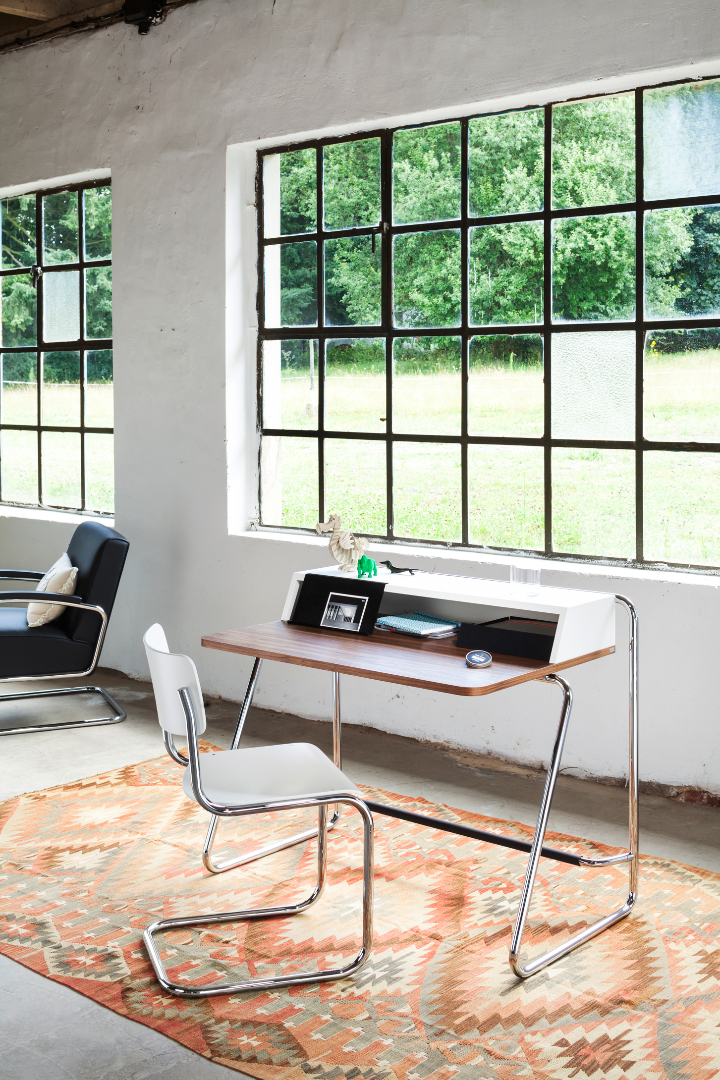 More information about: www.thonet.de