Mario Alessiani: LIFT vase and lamp QuiEstPaul it has been modified: 2014-05-25 di
LIFT is a vessel designed by Mario Alessiani for the French company QuiEstPaul and already exposed, preview, even at the last Furniture expo in Milan and at the Maison & Object in Paris.
The young designer mature so his first international commission, with a collaboration that has seen him deal with the major market across the Alps.
QuiEstPaul specializes in the manufacture of furniture for indoors and outdoors and all its products are manufactured by rotational molding, with 100% recyclable plastic.
By following this technique and this philosophy, the designer has developed a vase enriched by the support of a metal frame. The choice is not only aesthetic, but was dictated primarily by the concept of a vessel that could accommodate both low plants that tall trees, or just plants growing.
It later was decided an extension of the concept, resulting from the same project even a lamp. Thus was born another collection, parallel, in which the body of the vessel becomes a lampshade and the structure that supports it, always metal, becomes tall and slender, giving it a more sculptural.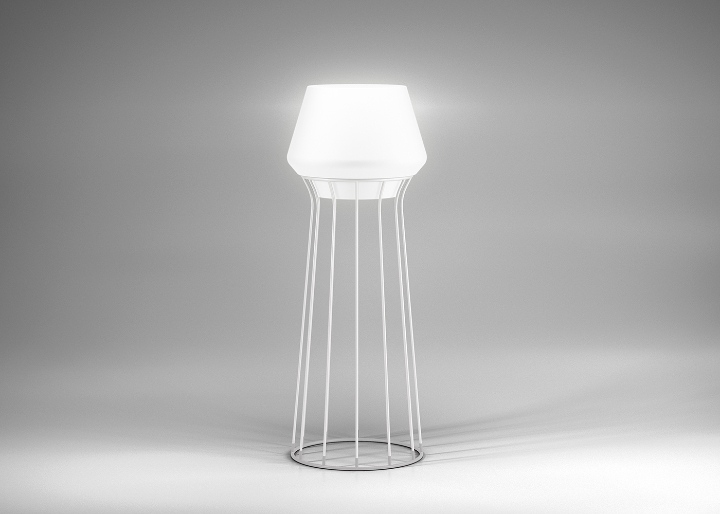 More information about: www.marioalessiani.com