HANGAR DESIGN GROUP AND VISTOSI ILLUMINATE THE BRERA FUORISALONE 2014
it has been modified:
2014-03-17
di
Hangar Design Group together with the historical glassworks Vistosi Brera chooses to present the special edition of "Peggy" lamps Future collection. A capsule collection of modernist flavor.
The collective of designers and the famous Venetian lighting brand will present a preview to fuorisalone 2014 a new lighting system, a real capsule collection designed by Hangar Design Group for Vistosi. Inspirational clearly modernist, the special edition "Peggy" the Futura collection is a range of lights Pendant
shiny white blown glass, handmade and polished metal leaden, who plays the chromatic polarity of black & white with the lightness of a rational and elegant sign.
In the most important long declination almost two meters, "Peggy" has his nine fixtures in an aerial and harmonious construction that gives the room a light at the same time widespread and direct. The project comes to life from the established relationship between Hangar Design Group and the Peggy Guggenheim Collection in Venice. With an installation of large effect, the lighting system "Peggy" in fact will illuminate the Peggy Guggenheim Café.
Through the essential reflection on the balance between modernist poetic inspiration and vision contained in its forms, the collection comes from a tribute to Peggy Guggenheim and her preciously legacy preserved in the halls of his Venetian palace.
Peggy / FUTURE
The special edition "Peggy" Future collection interprets the polarity of black and white with the lightness of a rational and elegant sign. Available in versions with one, two or three light fixtures, fuses into a harmonious building air and the lightness of white blown glass with the sharp line of black metal plumb effect. In the most important version, the positions of the balls draws a perfect balance between the suspended solids and voids and is imposed as the linchpin of the lit space, thanks to its size it gets to reach almost two meters long.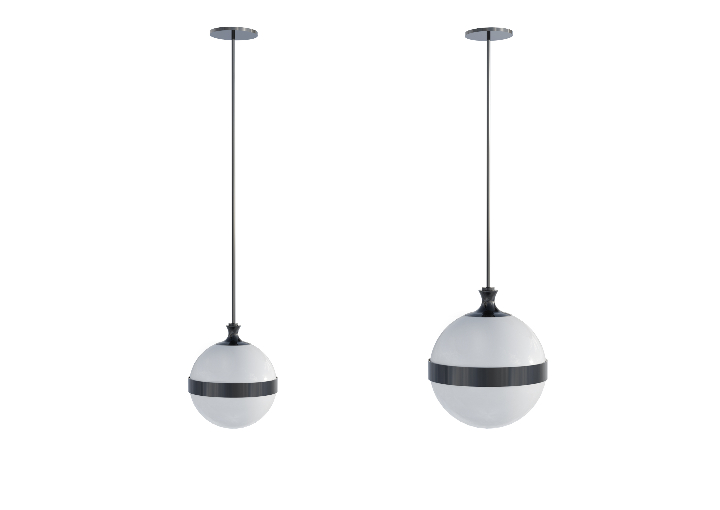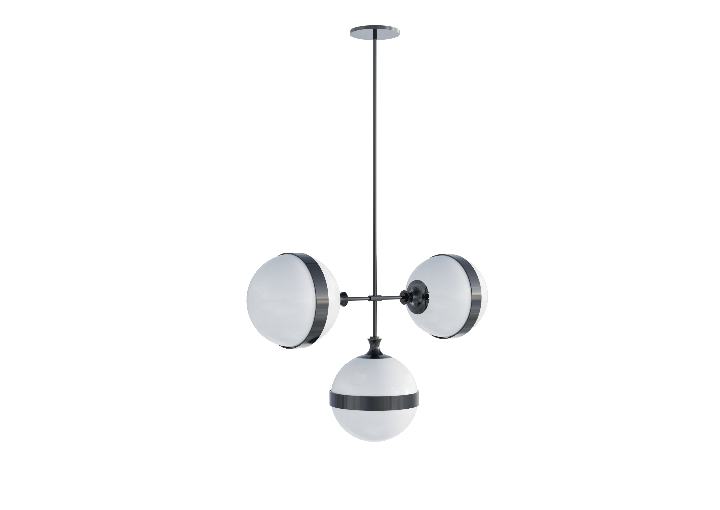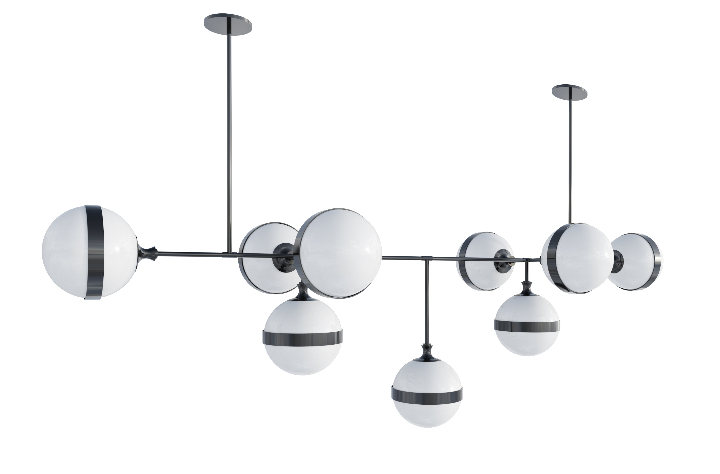 More information about: www.hangardesigngroup.com