Atelier Mo.Ba., at the Furniture Fair presents KUBINA and KUBO
it has been modified:
2014-03-26
di
Kubo, a small table in india rosewood with maple inlays and Kubina, a mobile container in the shape of a parallelepiped is new designed by Luca Bazzi, who Atelier Mo.Ba. will present to Salone del Mobile 2014.
KUBINA
Luca Bazzi, is a precious and elegant cabinet cuboid, rosewood India, characterized by a play of lines, broken and overlapping, made with inlays frisé maple. The inlays of the draw rectangles and squares of different sizes compositions that create a decoration given by the color contrast between the two woods. The legs are in burnished brass.
Kubina has hidden drawers of different sizes - from the profile highlighted in thick, maple frisé - mounted with "push up movement." The attention to detail that characterizes Atelier Mo.Ba. is also visible in the interior of the drawers, made tulipiè, a timber equipped with a natural shine that creates an elegant "silky".
KUBO
instead it is a coffee table in rosewood with marquetry india maple. It 'a versatile and adaptable to different functions and uses: coffee, container, console. It fits into any environment and became the protagonist. The five faces of Kubo are drawn from a composition of rectangles of different sizes, which are combined and intersect up to acquire a proper tension and balance.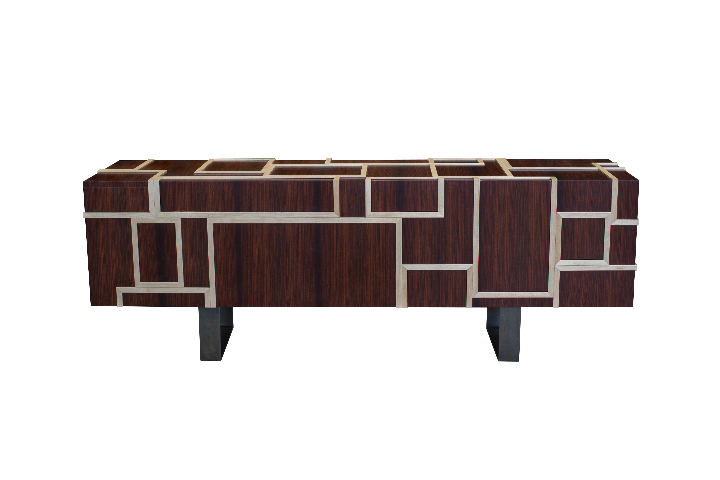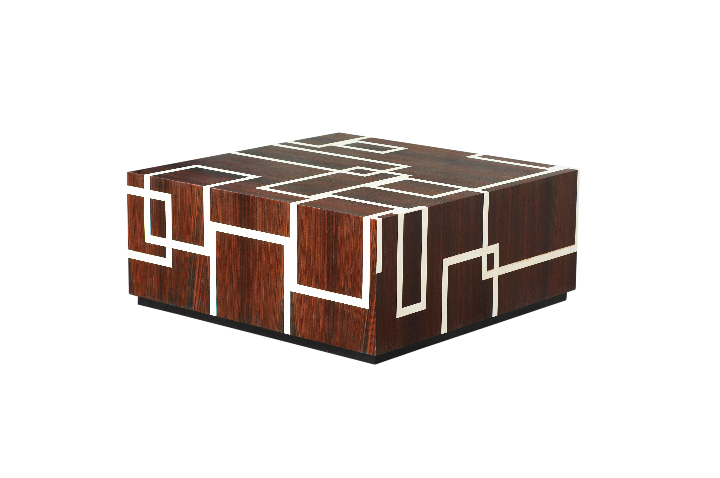 More information about: www.ateliermoba.com