Set of Greenwood Noli. A table in the garden comfort it has been modified: 2017-02-21 di
The living room is completed with a practical table at the right height to enjoy a snack in the garden, sit on soft seats: is the main feature of the Set Noli, an innovative solution that offers Greenwood within 2017 collection.
The set consists of two benches, both with three seats, the first corner, in addition to the chair and the table top 67 cm and equipped with stone floor in glass, which, apart from giving a refined touch to the design of intonation contemporary whole composition, blends perfectly with the gray shades of the cushions.
The seats are large and comfortable and the back is very comfortable, although the set can also be inserted in the most intimate rooms, thanks to its small size. Moreover, the convenience is ensured by the structure of durable white aluminum.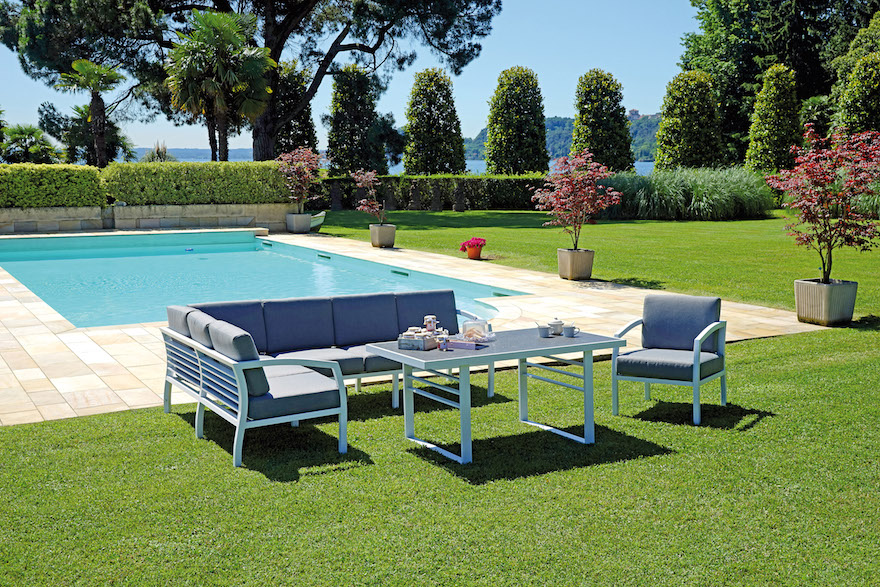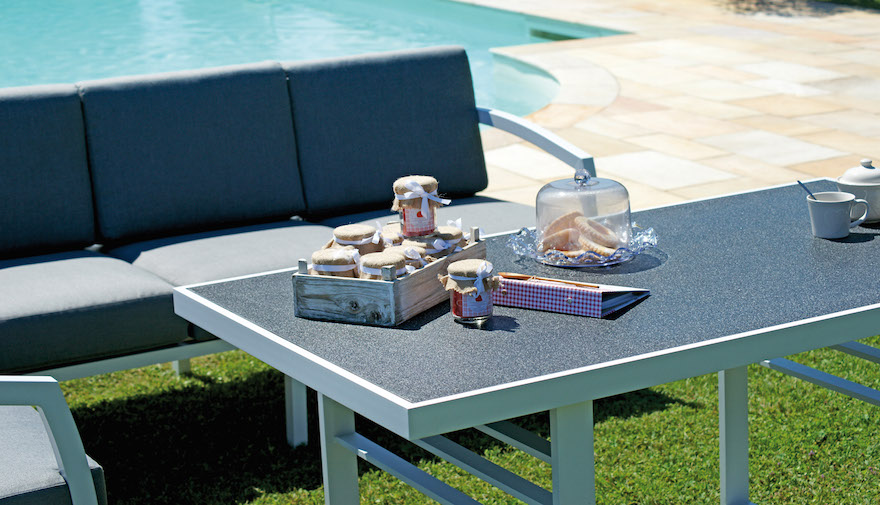 Greenwood
Toll 800.985006
www.moiaspa.com/greenwood