New KARTELL Collection "Aunts and Uncles" signed Philippe Starck - Salone del Mobile 2013 it has been modified: 2017-04-07 di
Philippe Starck shows Kartell al Salone Internazionale del Mobile 2013 a new surprising family, "Aunts and Uncles" that can live both indoors and outdoors, as follows: Uncle Jack sofa, Uncle Jim armchair, Uncle Jo seat, Aunt Jamy table, Aunt Maggy console.
The designer says wryly: "My family of" uncles and aunts "from Kartell is the minimalist and technological version of armchairs and sofas that my uncles used to smoke a pipe or knit in front of the fire, in total peace and serenity. Times have changed and so have the furniture ... but our dreams are always the same ".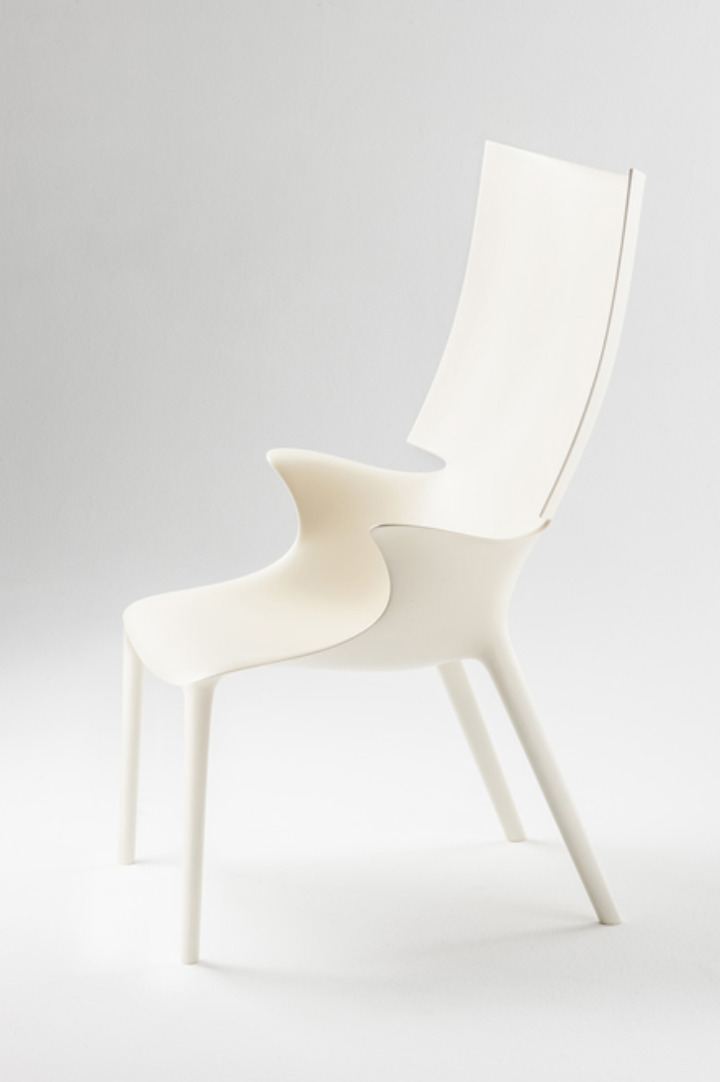 Each protagonist of this collection is the result of an extraordinary formal and functional innovation. In particular, the couch transparent polycarbonate and Uncle Jack the armchair Uncle Jim represent the most daring examples in injection technology of transparent polycarbonate in a single mold. The table Aunt Jamy is characterized by elegance and clean lines. The console Aunt Maggy is ethereal and essential in design, a sober and discreet presence although undoubtedly functional.