Hilary, and Elettra Dama, the design of FEDERICA BIASI at Salone del Mobile 2017 it has been modified: 2017-03-03 di
Ilario Electra and Dama, the first two products from Mingardo and the third by Incipit, are the three projects with which the designer Federica Biasi will participate in the Salone del Mobile 2017.
Born in 1989, Federica Biasi graduated from the European Institute of Design, collaborated with various design agencies in Milan and then moved to Amsterdam to study Nordic design. He is currently the art director of the Italian brand Mingardo and collaborates as a creative consultant with design companies such as Fratelli Guzzini.
Federica is a designer in 360 °, its philosophy is based on a clean aesthetic approach: nothing is left to chance, every detail has a purpose whether it be a product or of an artistic direction.
ILARIO
The name of the mirror describes its essence, Ilario: The Founder of Mingardo carpentry, known for its architectural collaborations with Carlo Scarpa. Federica Biasi, inspired by the historical workshop circular windows, drew a load of meanings product.
Ilario brings with him the historical baggage of the company expressing an artisan virtuosity of the past, in a product that draws its inspiration precisely in styles of the past. Entirely in brass, this countertop mirror is the iconic icon of the brand's new artistic direction.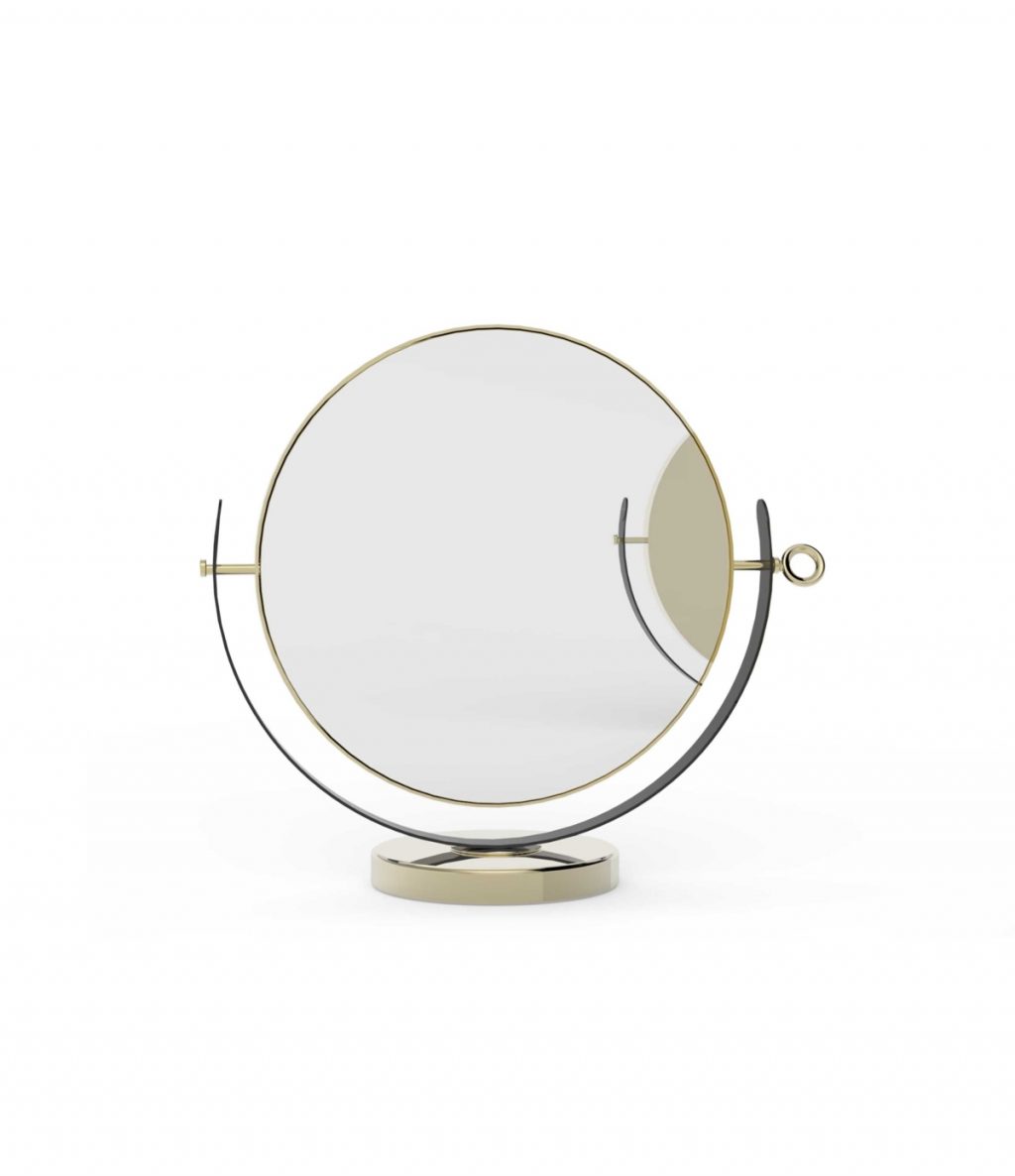 Producer: Mingardo
Product type: Mirror
Materials: Iron and brass
dimensions: 47 × 18,5 × 47 cm
ELECTRA
An essential and poetic recounts a product, feminine and elegant, described in the opposition between full and empty and contrasting colors. The suspension upward highlights the flower and characterizes its noble sweetness.
The elegant furnishings, copper and iron in a blue electroplating make it unique in its kind, a modern sculpture that emphasizes the glory of Italian craftsmanship.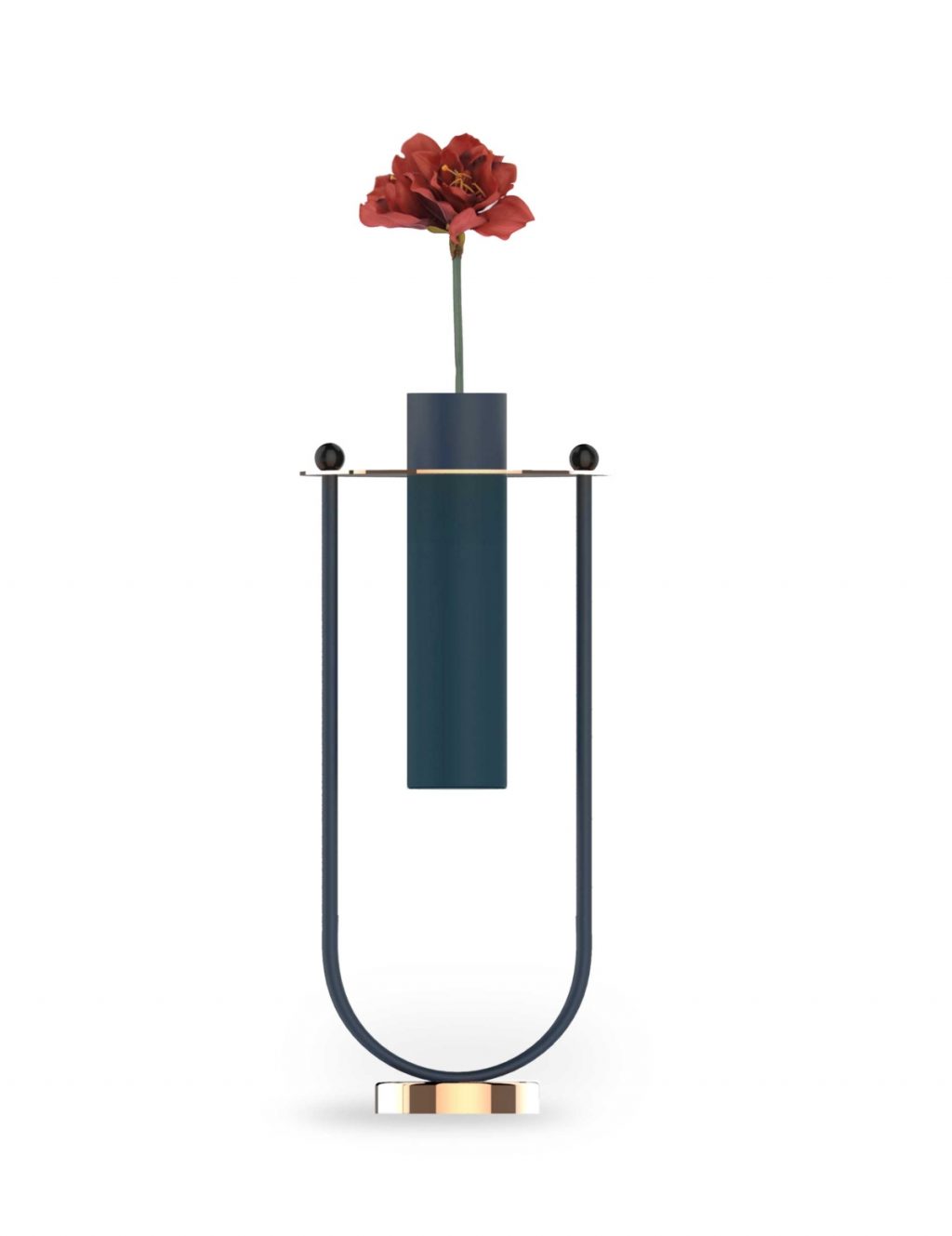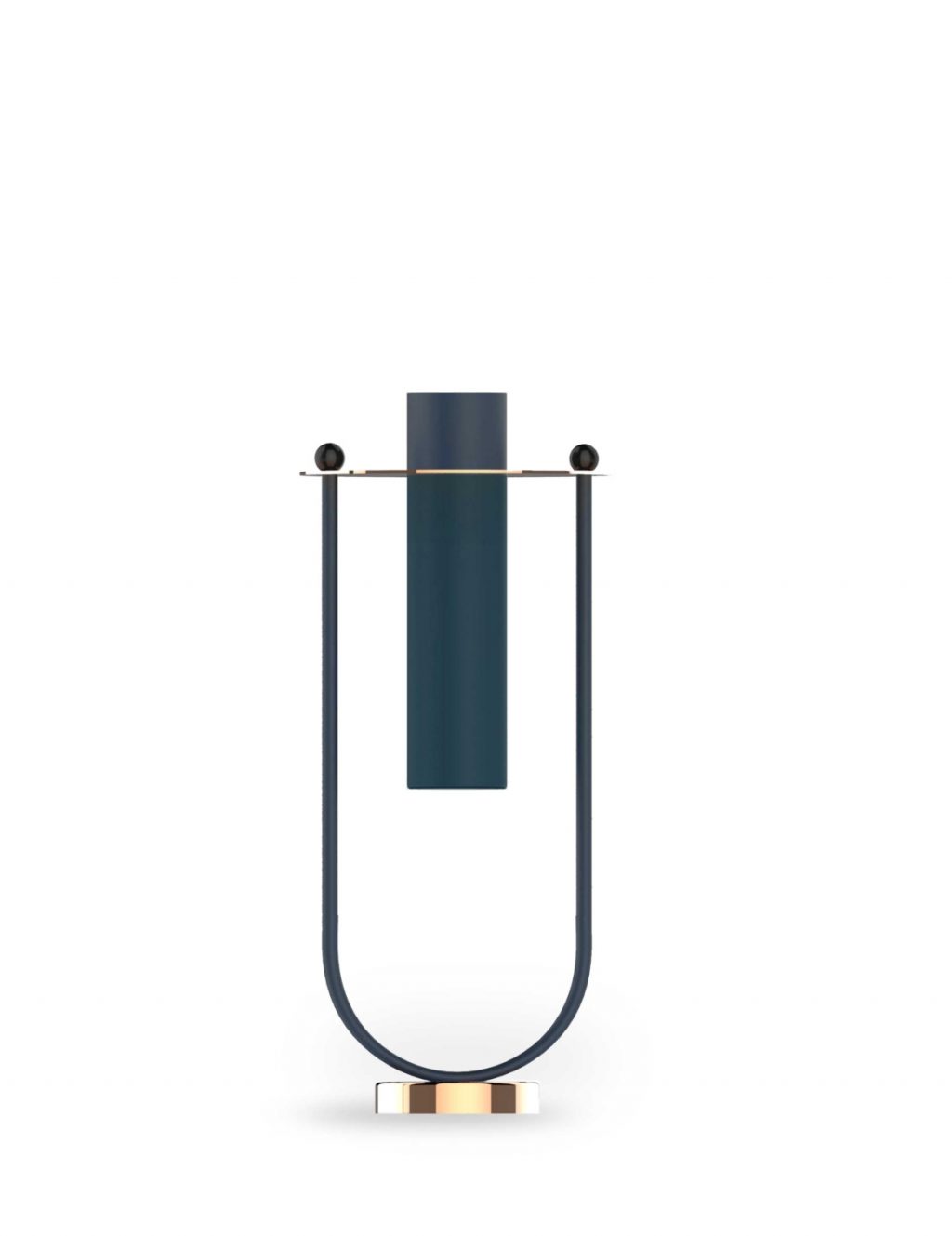 Producer: Mingardo
Product type: Single flower vase
Materials: Copper and iron blue
dimensions: 16 x 16 x 35 cm
DAMA with Simone Bonanni
Colors and geometric shapes define an object on the border between practicality and decorum, quiet in the forms, rich in simple details and valuable use. A treasure trove of fragments of everyday life, objects, memories, secrets.
Checkers, the new Incipit project signed by the duo Federica and Simone Biasi Bonnani, is presented as a versatile system of stackable cylindrical containers of different heights and colors, ready to characterize different domestic dwelling environments: one coin trays in the living room, a pen holder and accessories on a desk in the study, jewelry and makeup in the bedroom.
The lid fact, embellished with a small brass handle, hides inside a circular mirror, item satisfying the human innate passion for the appearance.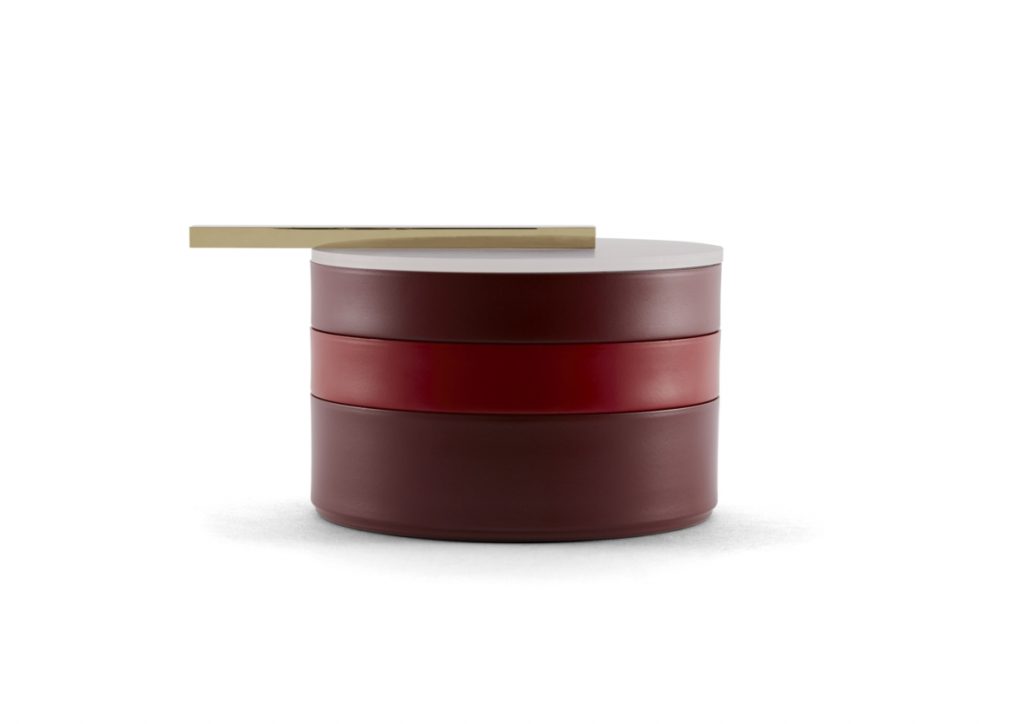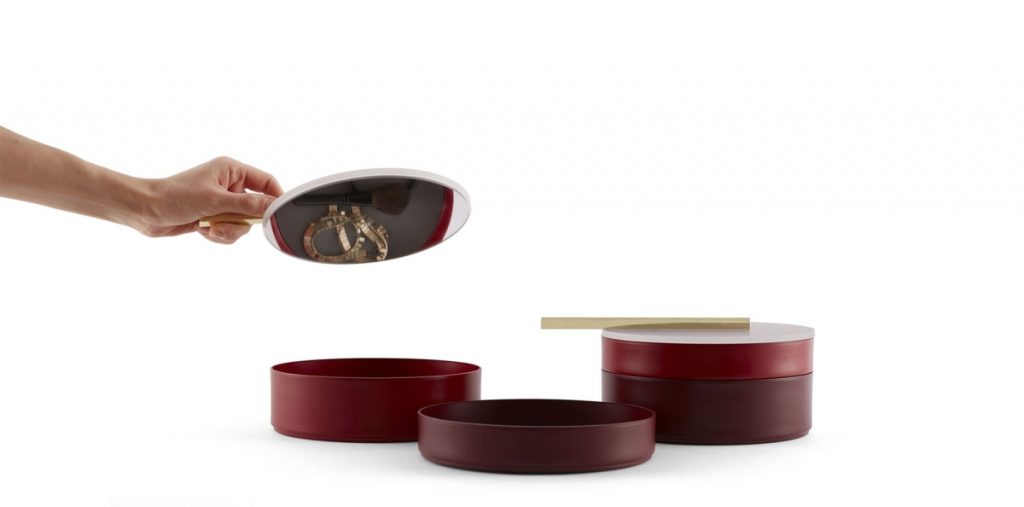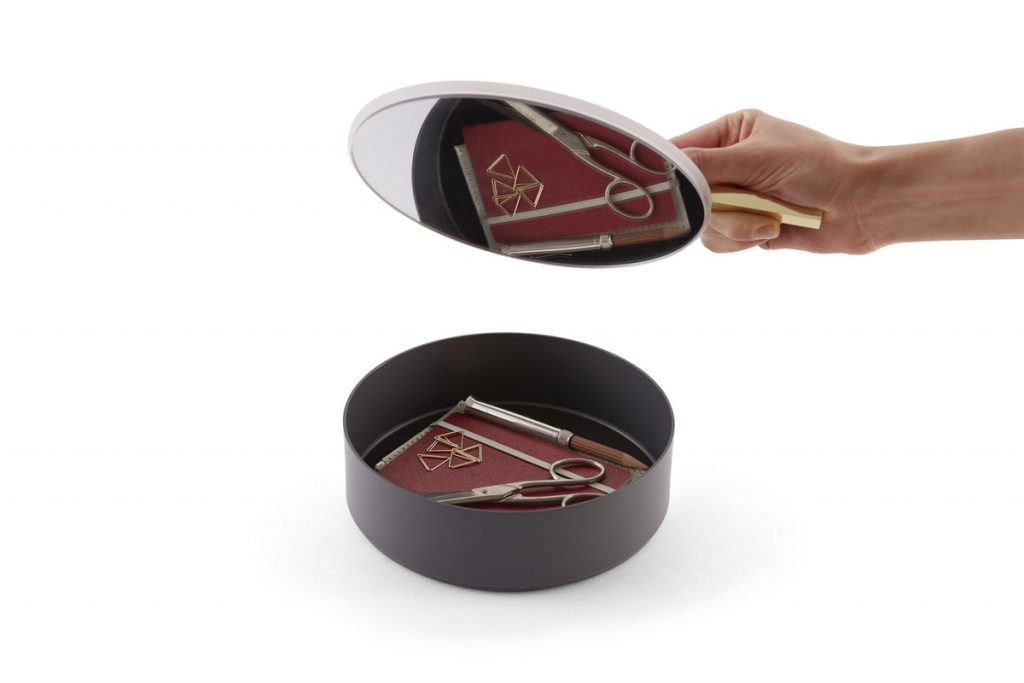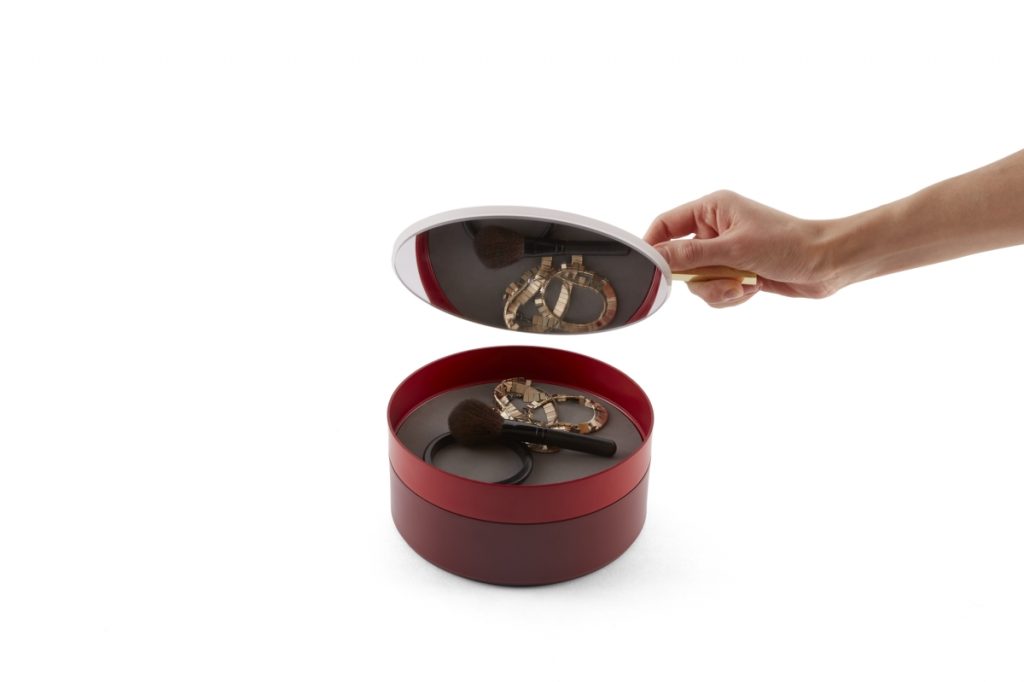 Producer: Incipit
Product type: storage with mirror stackable containers
Materials: Aluminum, plexiglass and brass-plated steel
dimensions: 1 level - 25x19x7 cm / 3 levels - 25x19x13 cm