Emotional creations of borosilicate glass for Living and Dining of Blueside it has been modified: 2017-09-15 di
The new creations in borosilicate glass by Blueside will be presented at HOMI 2017, Miano 15 - 18 September, the Umbrian company with its objects for Living and Dining, handcrafted, aims to create an emotional experience linked to the tasting of food and drinks .
Echoes "Creations to Encourage Emotions"
It is a wonderful set of cloches / sculptures that are ideal for meeting the most varied creative and presentation requirements of the most creative chefs. Echoes designed to carve out an important space in the industry, fascinates those who look and at the same time protects both the food and the most precious objects of living.



Gennaro4 "Masterpieces in Suspension"
It is the series born of an idea of ​​the Starfred Gennaro Esposito, consisting of balls with small niches created to store pastries or small finger food appetizers.
The delicacies embedded in the transparent glass crevices seem suspended in the air, "float" and highlight the gastronomic preparations that stand out and
they distinguish by shape and color. Gennaro4 at Homi 2017 is presented in centerpiece version for 4 people or in a reception to serve classy "finger food" style aperitifs.

Chico "Multiplayer Disappointment"
Created by Designer Francesco Paretti, it's a fun Macarons / dolcetti door that can be used on every type of table and in different environments: it gives a warm feeling to home cooking or a welcome sign in the reception and refreshment areas at the hotel. Chico is a small transparent, space-saving glass cylinder that puts in a row vertically small delicacies.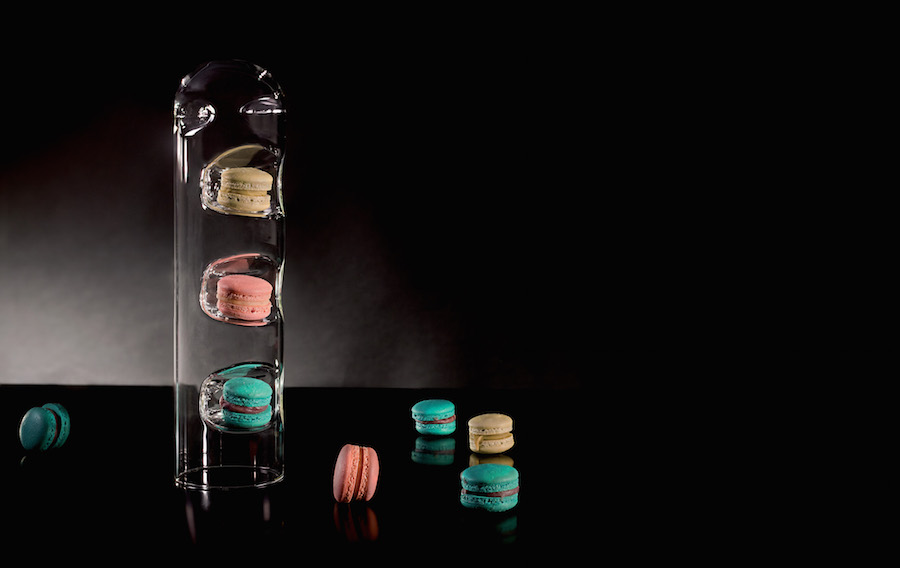 "Each piece made by the expert hands of glass blowers is unique, similar to others but always different: each piece, the guardian of Made in Italy know-how, is a witness to a story made of passion and competence. This is also the emotional design of Blueside ".
HOMI 2017 Milan, 15 - 18 September 2017
PAD 18 STAND A 22 - B 19
www.blueside-design.com/