Alessandra Corsi / SOLO1LIBRO and RAMINO, Fuorisalone 2013 it has been modified: 2017-04-07 di
Alessandra Courses, architect-designer from Rome, will present his design projects at Fuorisalone 2013, during the Milanese Design Week. We bring you some pictures of his works that will be exhibited at Opificio 31 in Via Tortona.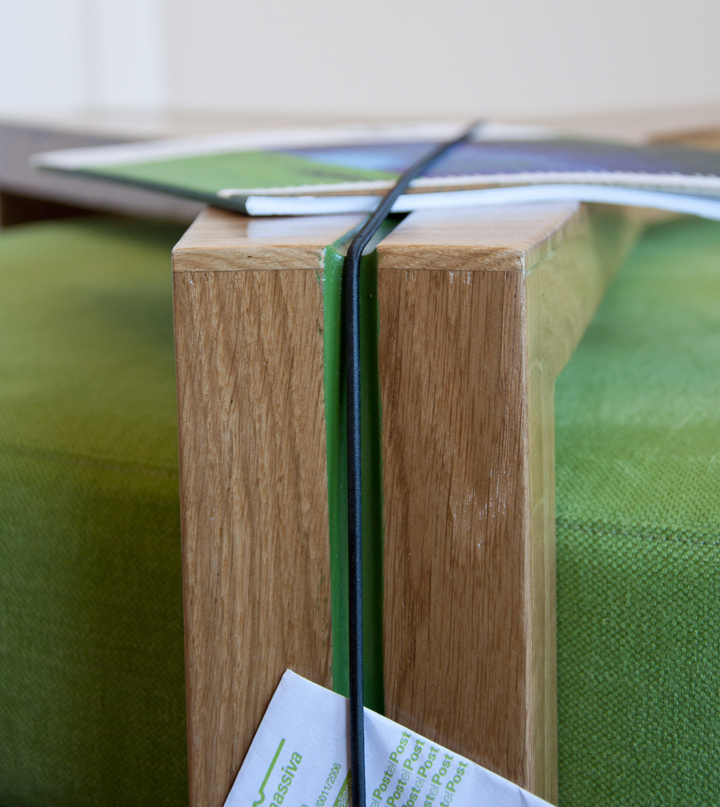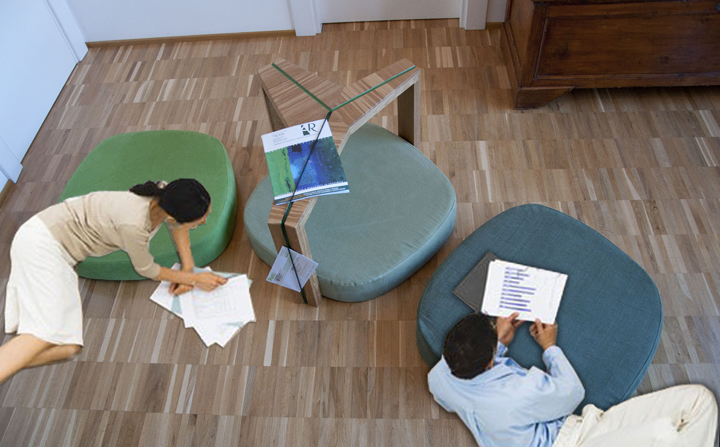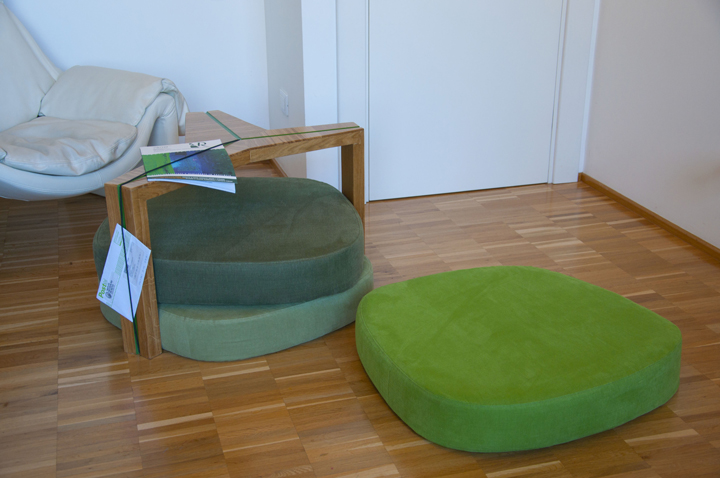 RAMINO
Rummy is a small table in natural wood on the surface crossed by grooves colored, in one of which runs an elastic that allow storing a newspaper or the day's mail. Rummy surprise you even "couch" with three informal seating for relaxing, for a tea in the company of friends, fleeting work commitments. Indeed the underside Rummy contains 3 pillows quadrangular in semi-rigid foam covered with cloth of different shades of color, and they provide comfortable seating. The size of the maximum dimensions are x 60 80. Rummy participated 2012 edition of Workshop of Arts, on display at 38 edition of Casaidea from the 10 18 2012 March.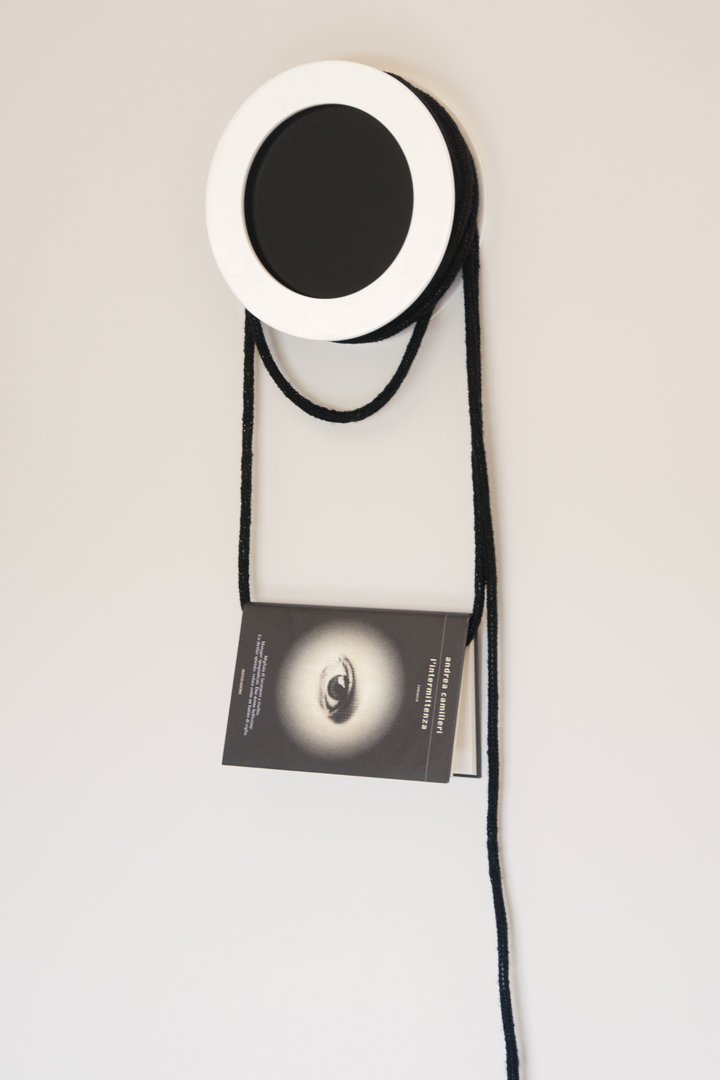 SOLO1LIBRO
Mini library for a single book, but also a lamp that illuminates the reading, to have the bed, or in the living room, in a project based on the ability to customize each element with different colors.
This equipment is composed of two elements. The first is a small disk carrier, similar to a coil, lacquered wood diameter of about 24 cm. The inner part has a strip led which allows little room to illuminate the area of ​​reading attractively and indirectly, and at the same time with great energy savings.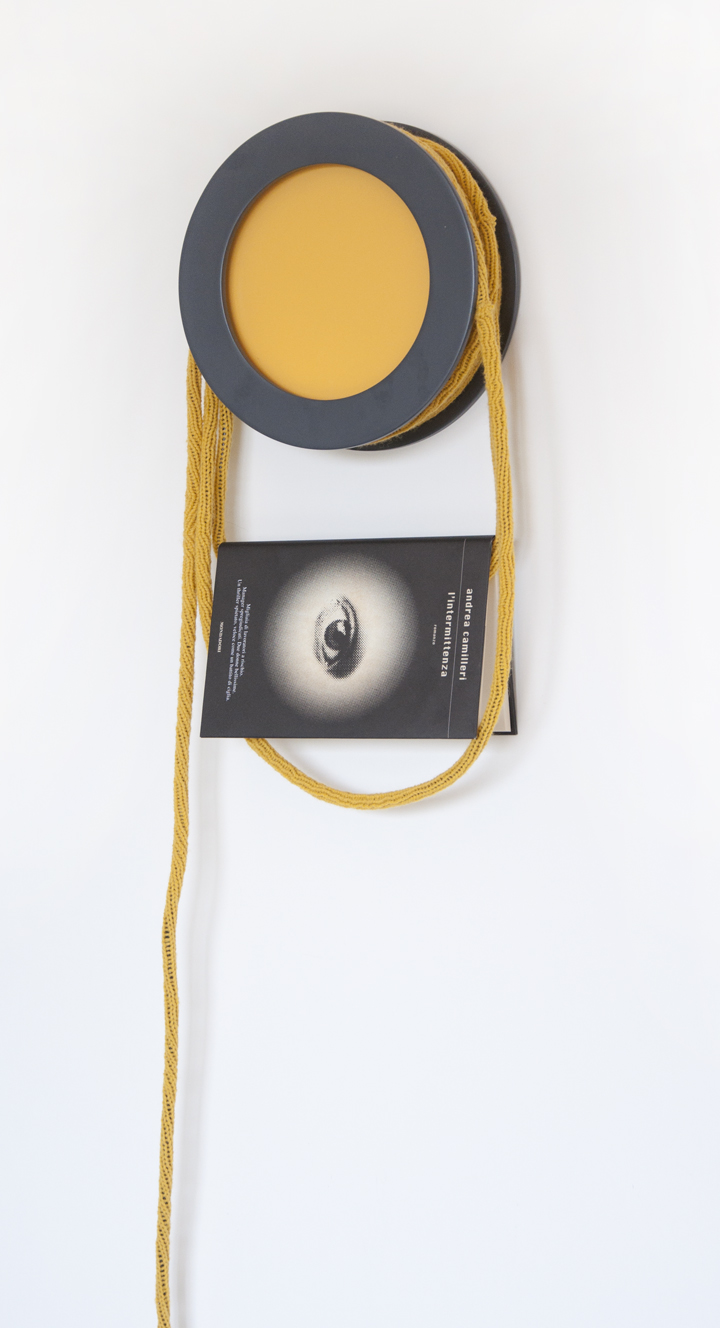 The hollow outer gives accommodation to the second element of the composition, a coated wire colored wool, apparently continuous. One or two turns of the cable form the library itself, where "cross" our book, holding a sign reading, while the one that apparently is the final part of the cable, free hanging down to the ground, and ends with the lighting Foot and obviously a socket.