Intersection of Gattoni Rubinetteria. Practicality and innovation combine the design copyright it has been modified: 2016-06-06 di
Maintenance or replacement of internal parts is made easy, quick, practical acting directly on the valve already installed on your health,
without removing the mixer from the system, thus eliminating uncomfortable operations vanity.
This revolutionary system Gattoni RubinetterieCharacterizes "Intersection" by architect Luca Scacchetti, among the most innovative brands in the international scene.
The new harmonic mixer is the meeting of different elements: technology and aesthetics, the classic style and contemporary taste. Mechanics, completely contained in a cylindrical core that houses all of the components necessary for the operation, is an expression of the "Green attitude" and the high quality standards of Gattoni taps, thanks to the cartridge 25 mm in diameter, composed of sintered ceramic discs and tested in the laboratory with 80.000 cycles of opening and closing, which delivers 9 liters of water per minute, sufficient for optimal use, without unnecessary waste.
The aesthetics, the outer body of the mixer, is a synthesis of forms born from the union of two different styles, the product remains perfectly recognizable in their characteristics and yet united in their intersect harmoniously. "Intersection", in its vertical section, is a riot of volumes sinuous, soft, bulging, that evoke the classic taste of the twentieth century. Instead, horizontally, proposes geometric surfaces, precise, "sharp", crisp, clean, banner of contemporary trends.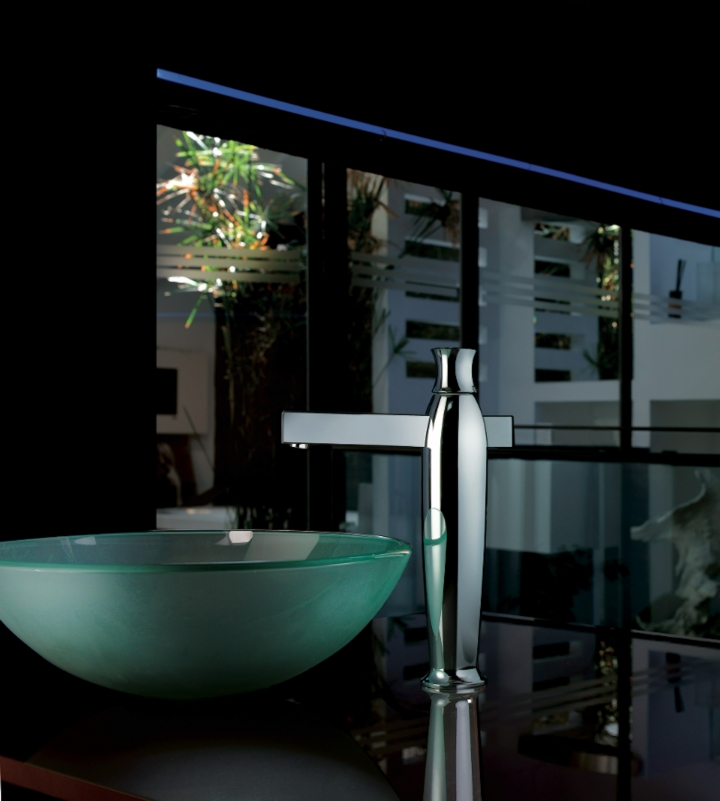 But the most innovative aspect regards maintenance: in fact, the outer body of the tap, can be "pulled" from its seat, for possible interventions: just use a small screwdriver to loosen the Allen holds that when the handle of the mixer and then pull it out . Subsequently, with the same operation, loosens the one placed on the back of the body of the sanitary flush to free completely around the entire enclosure. Thanks to this characteristic, it becomes possible to intervene in this way quickly and accurately directly on the soul technological faucet, replacing the cartridge, or, indeed, vice versa, by changing the external body.