Hay sculpture workshop at EASA2014 it has been modified: 2015-07-03 di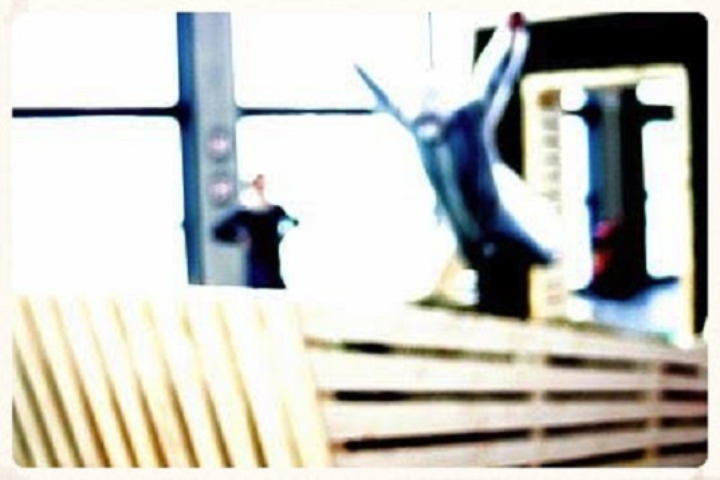 After the success of JUMP! - jumps in the hay - e Il Covo - rural chaise longue - the collective Rural Boxx is back with a WORKSHOP OF SCULPTURES IN HAY which will take place between 18 July and 3 August in the context of theEASA2014 Veliko Tarnovo, Bulgaria.
For the occasion, being a NO PROFIT WORKSHOP, Rural Boxx has decided to finance travel expenses through a CROWDFUNDING CAMPAIGN.
If you want to collaborate in the financing of the workshop click the LINK below and receive in return a INVITATION TO JUMP IN HAY!
HAY DESIGN & BUILD (& JUMP!)
WORKSHOP OF SCULPTURES IN HAY
EASA 2014 // 18 July> 3 August // Veliko Tarnovo (Bulgaria)
PROGRAM OF THE WORKSHOP
Let's start from the hay in its various forms, packaged and bulk, and we interpret this change of state from the traditional types of storage and from the custom of rural accumulate sheaves. We design using as a basic module a bale of hay. Rectangular, cylindrical, large or small: it does not matter. We change our point of view. Let influenced by the strong aroma of hay, dreaming rurality. It starts!
In the first part of the workshop participants will approach the design with the hay and develop a project, either individually or in teams. The second part will consist mainly in the construction of the resulting sculptures / installations.
The goal is to produce a series of landscape furniture prototypes, to be used in the context of EASA.
With unpredictable results!
TUTORS:
ALESSANDRO ZORZETTO, architect (Venice IUAV / Lisbon UTL)
LUCIANO Aldrighi, architect (Venice IUAV / Rennes ENSAB)
both members of RURAL BOXX (Venice, IT)

What is EASA?
EASA (European Architecture Students Assembly) is a platform that connects architecture students from all European countries and the world. The assembly was born in Liverpool in 1981, when a group of students, provoked by urban planning and social issues, began to seek alternative solutions. Since then, every summer more than 500 architecture students gather in a different place on the Old Continent to share knowledge and experiences, to explore the trends of modern architecture and to seek answers to the questions that contemporary society addresses to architecture.