Vertical Garden
it has been modified:
2017-12-11
di
Patrik Blanc, a French artist of the 1953, has been committed for years to the construction of beautiful buildings in vertical green. Now vertical gardens are common, but Patrik is the mainstay of this type of practice.
In our ever less green cities, Blanc's goal is certainly of great interest. Some plants need land to grow, they only need oxygen, water and carbon dioxide, this is the point of view from which Patrik started. One of the problems that the French study has had to face is the destructive capacity of the roots, strategically overcome by the continuous maintenance of the roots in contact with water, thus avoiding digging in depth in search of the same.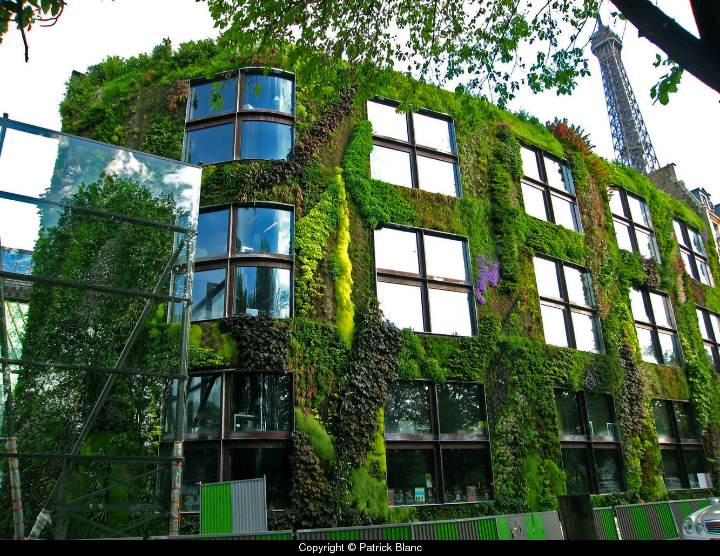 The architectural system studied by Blanc weighs about 30kg for m2 and is composed of 4 different layers:
the first is the metal STRUCTURE, consisting of a metal weft, which can be anchored or detached from the surface. The space generated between the two structures also creates splendid thermal and acoustic insulation.
Subsequently, a PVC TILE is placed with a thickness of 1cm spread on the support which increases its stiffness and makes it waterproof.
As a third layer, the support will be placed to which the plants will be hooked: the felt paper, which allows the water to distribute uniformly.
Finally, the plants can be placed around 30 per square meter.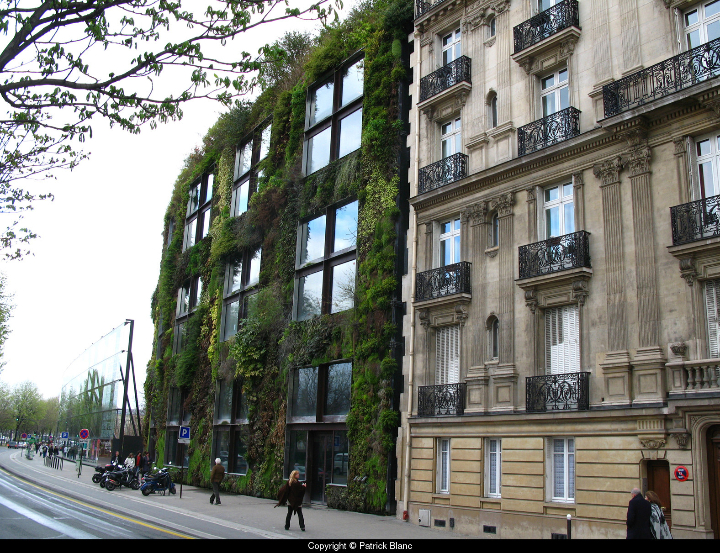 In Paris you will see the Musée du quai Branly, designed by Jean Nouvel and enriched by the splendid vertical green wall. The thousand green plants come together in an incredible picture, which excites live and prevents those who see it to take their eyes off that beautiful surface. We strongly recommend a visit, you will be amazed.
Musée du quai Branly: 37 Quai Branly 75007 Paris