SPORElife! Create your potted eco-friendly it has been modified: 2013-05-23 di
It is born SPORElife, an eco-friendly vessel, Eco-friendly. From a single sheet, made of recycled cardboard and coupled with plastic film, you can create different types of vessel for holding any kind of plant. From the simplicity of the means, of sizes and materials SPORElife, it avoids waste and reduces all assistance to those strictly necessary, from packaging to the use of environmentally friendly materials.
Grow a plant is a simple, instinctive practice, from the ancient taste that, even today, still retains all its charm. Increasingly popular, in fact, it is gardening "does it yourself" for a nicely kept house and greener.
Although today's production and consumption are working on very short life cycles, the term "tool" is fundamental and the work results in a design that reflects these symptoms through an object that does not hide their status and achieves the purpose for which it is intended, accepting and simulating itself the lifecycle of the plant. This is the meaning of SPORElife: design and test through different scenarios and environmentally sustainable.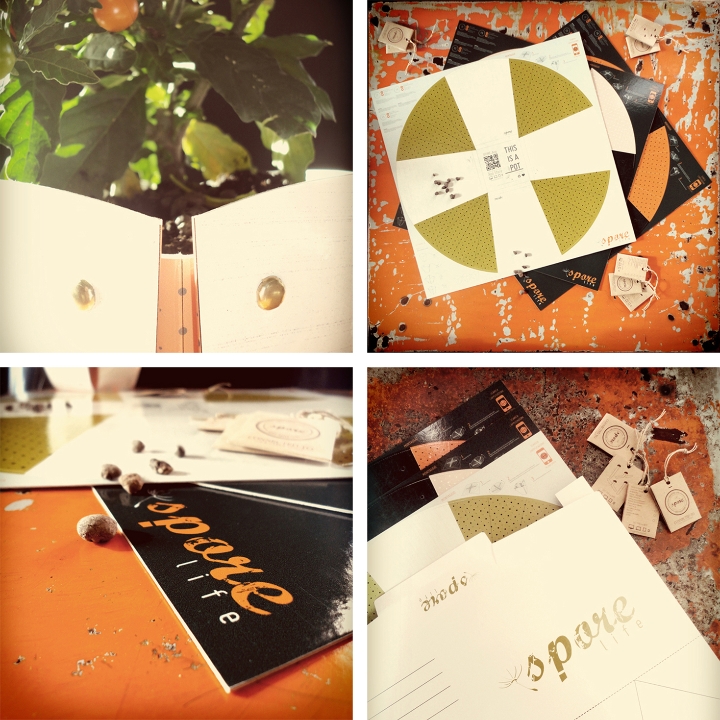 A vessel accompanying an App (Under development), equipped with an intelligent calendar for proper management and cultivation, Enable dynamic interaction between user and plant, to find out when and how much water it, where to place it and many other craft tips. The "green thumb" is no longer an exclusive!
The project belongs to a group of young Italian creatives (Alfredo Nardiello & Pietro Coccia), who have always been attentive to design and modern technologies without neglecting the compromise between innovation and tradition. Currently the initiative seeks to finance itself through Kickstarter.com (A web platform for crowdfunding known internationally) with the goal of becoming a real alternative, sustainable and ecologically sound.