King +: when the recycled plastic becomes design> it has been modified: 2016-06-06> di
The sustainable design through the recycling of plastic is the core business of Re +,
Mariplast a project that has given new life to production waste.
reuse, recycling and eco-sustainability: He talks a lot in recent years but they are few companies today are able to best apply these principles in production processes and final products that perform.
King +, Project related to national reality Mariplast, leader in plastic supports for the textile industry, has successfully achieved this goal: a production that uses creatively industrial plastic products to achieve the design lighting systems, a team of young designers who He manages to give life to eco-friendly products but particularly careful aesthetic element; in addition to doing good for the environment, in fact, Re + creates lighting systems with unique and essential lines, made in collaboration with some of the leading designers of the Italian landscape, like Stefano Giovacchini, the study DRAWING Lucca.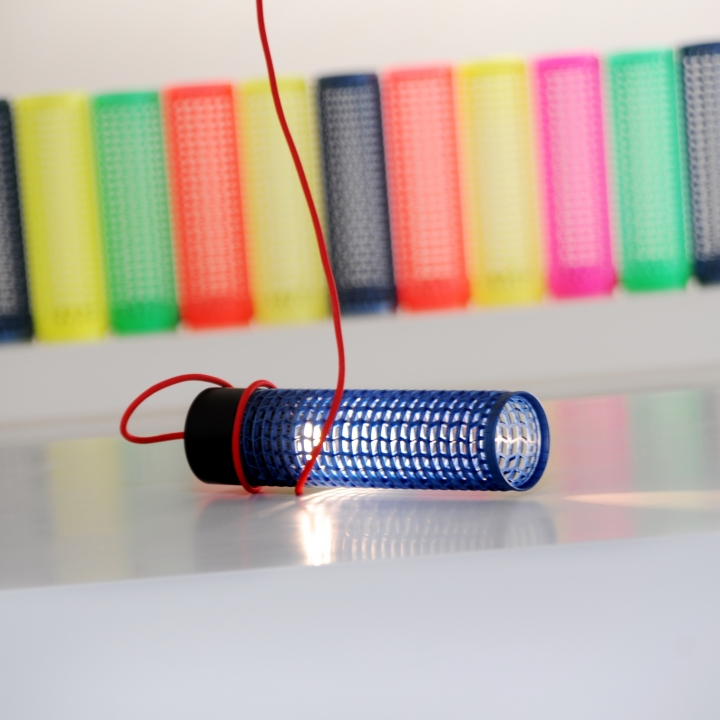 "A brilliant idea turns on in our heads like a light bulb: it is no coincidence that the recycling - understood to mean rethink, that is to give new life and a new use to the objects - of Mariplast products materialize for us in creation an original and innovative line of lamps. "explains Valerio Baldi and Fabia Romagnoli King + team. "If you can turn the recycling reuse, if you can give new life to what was destined to be a rejection, then in this case we got a great victory and an important lesson for all: to lead a lifestyle greener you can, just get involved and make informed choices and pay attention to what surrounds us. We managed to rethink the use of Mariplast products and found a new way to interpret them, a new purpose, different but equally interesting. See our idea turn into reality makes us very proud and shows how a project that starts with a solid foundation of right values ​​and objectives, can only develop to the fullest. "