Nature Woman Business Expo to 2015 to Do the right thing! it has been modified: 2013-03-13 di
At the Fair of sustainability best known of Italy, FA 'THE RIGHT THING!In Milan 15 from March to 17, There will be (for the second consecutive year) also a stand dedicated to NATURE WOMAN UNDERTAKING TO EXPO 2015 (pavilion 2 - Critical Fashion industry - CF39).
Stars of the stand two designers selected during the latest editions of the project for women entrepreneurs that operates according to principles of ethics and sustainability: MARISA ZENONE with the project of sustainable design SoapUp e LORENA GIUFFRIDA with its jewelry green ... For a stand ecochic not to be missed!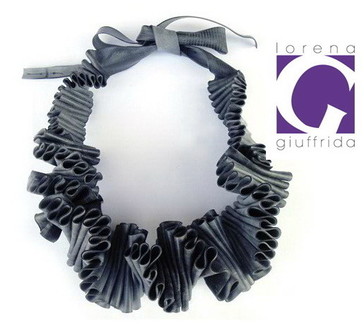 Lorena Giuffrida - http://www.lorenagiuffrida.it/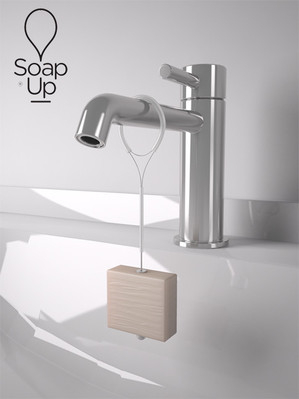 Soapup® - http://www.soapup.it/
It 'the right thing! is the largest trade show in the critical consumption and sustainable lifestyles in Italy; the meeting point for all the organizations that in Italy promoting solidarity economy, the consumer awareness and corporate social responsibility.
The project Nature Woman Business Towards Expo 2015 was born in Milan in November 2010 (devised by 'Communication Agency Editions Events Misuraca & Sammarro) With the aim of giving visibility and put together women involved firsthand experiences in professional ethics and create a permanent symposium from which to launch ideas and hypotheses "to Expo 2015". Arts, design, fashion, communication, the world of business, culture, politics, associations, voluntary "NDI Towards Expo 2015"The last two years is giving light to individual experiences and businesses, receiving strong support, and building a shared journey through exhibitions and roundtables that over time have brought membership of over 100 entrepreneurs, creative artists, designers and journalists.
Fair Hours: Friday: 9> 21; Saturday: 9am> 22pm; Sunday: 10> 22 - Viale Scarampo - Gate 8 - M1 Lotto Fiera