Jardín vertical low-tech en Ibiza
it has been modified:
2011-06-08
di
We present the latest vertical garden Urbanarbolismo realized with the collaboration of Alijardín e Alicante forestal. Located in the hotel Ushuaia Ibiza, the garden covers several walls, with its vegetation acts as a barrier
Sound from the central outdoor courtyard and apartments that are close by. The system consists of ceramic pots, each one acts as a silencing element, the configuration of the garden, soil and vegetation together to create anechoic effect. The ceramic elements are arranged with the head inward to permit release of water for irrigation. It 'the first garden of its kind in the world.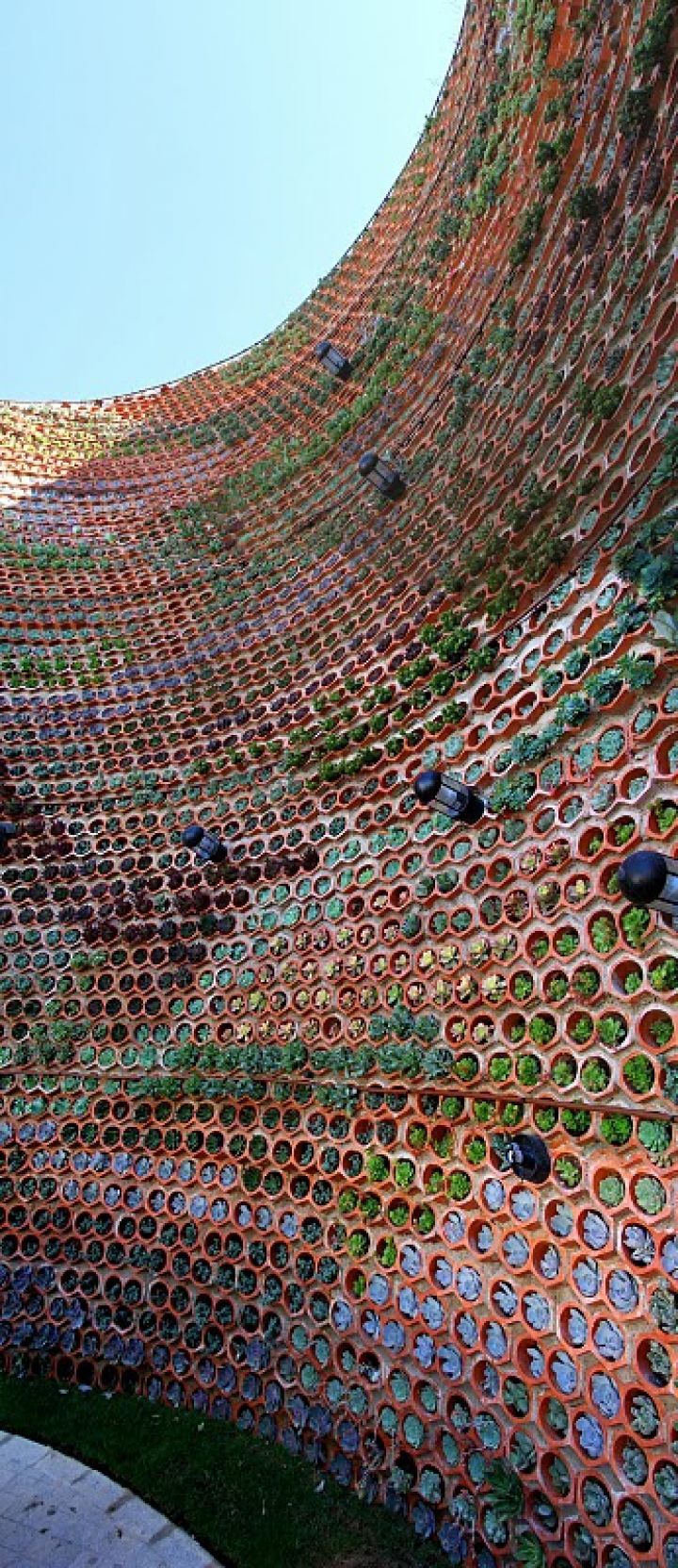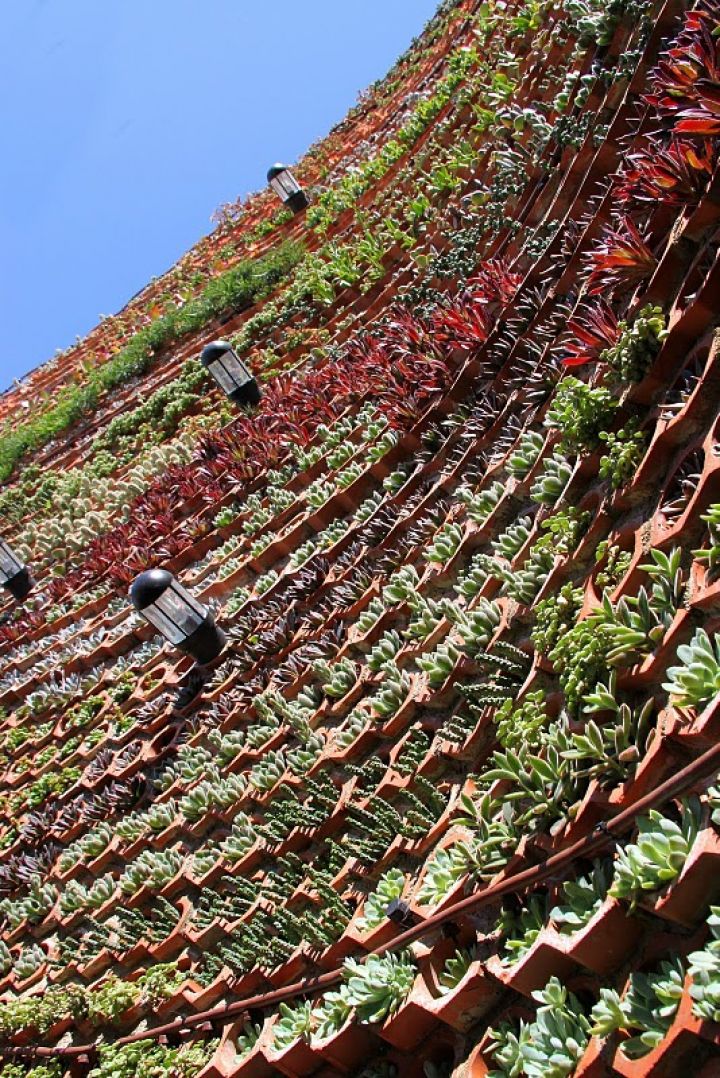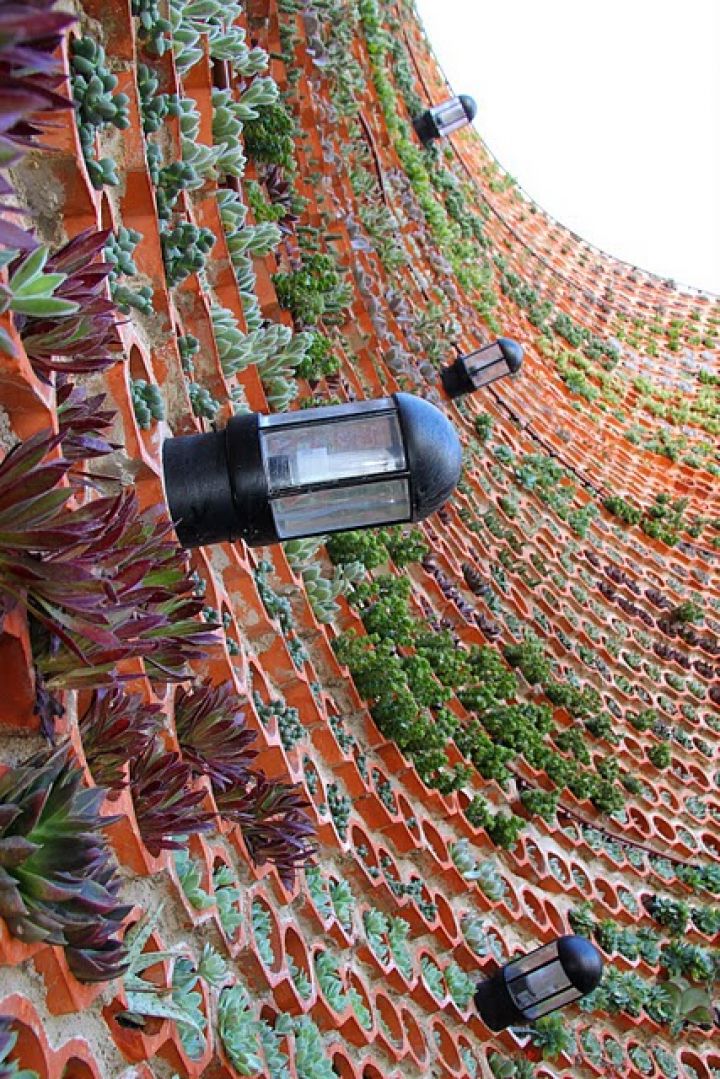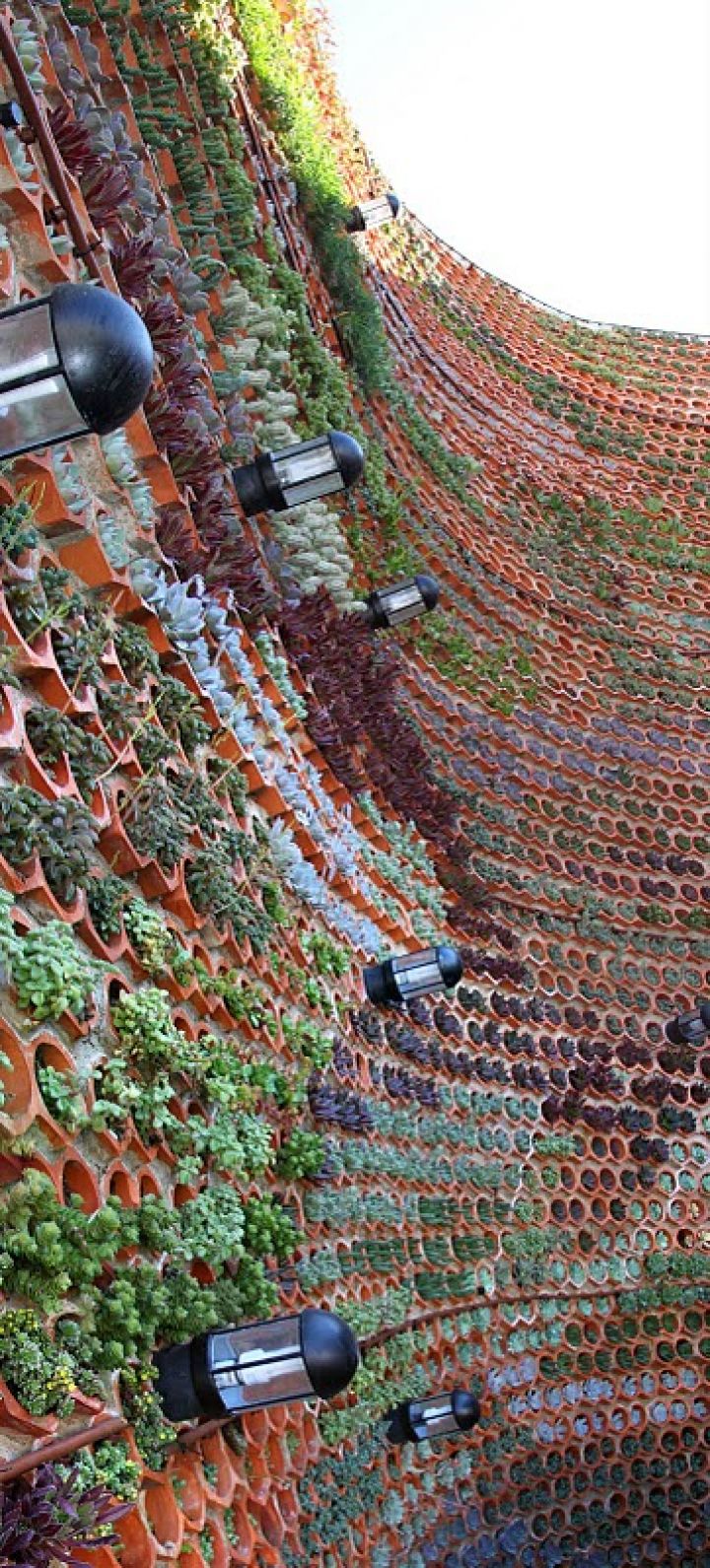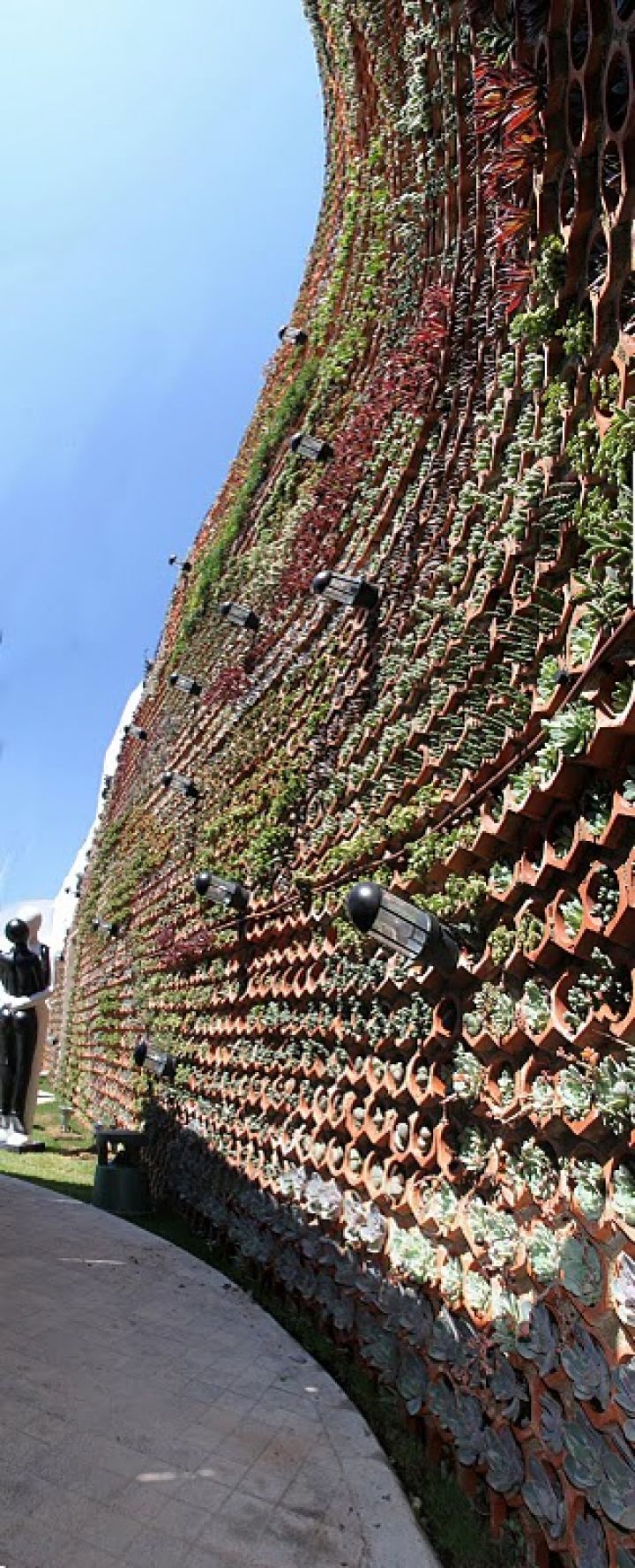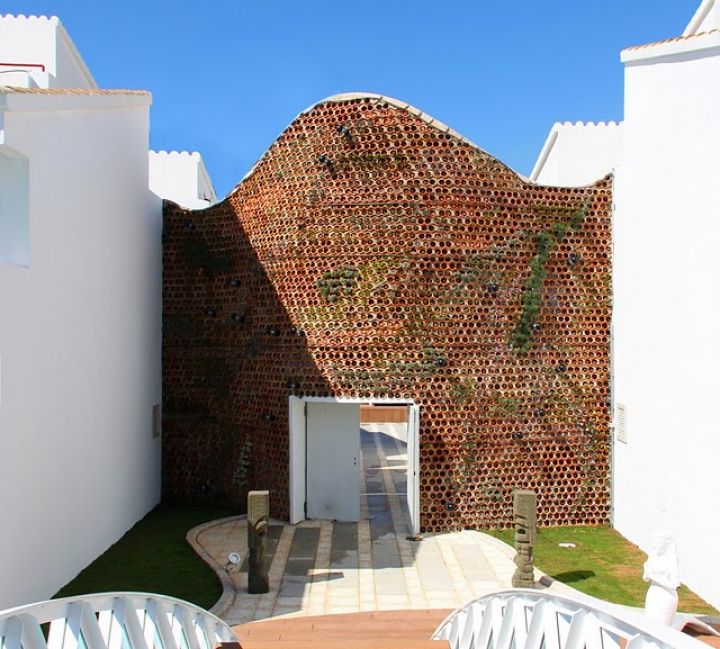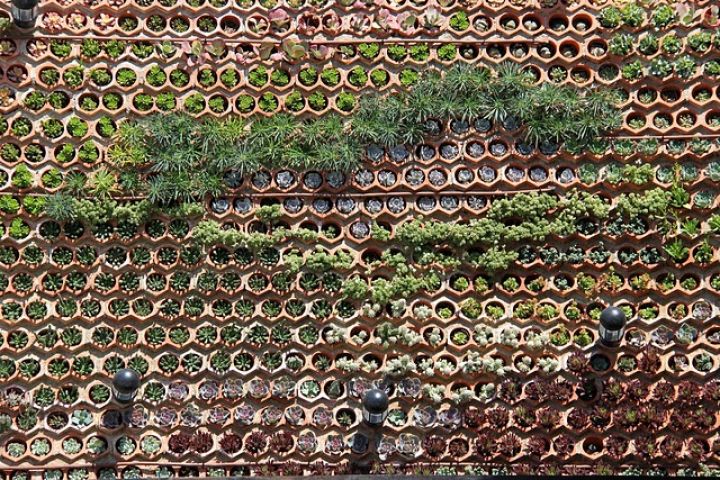 Street: urbanarbolismo