e-mission: never emergency battery! The technology brand that applies a solar kit to the essential accessories of everyday life.
it has been modified:
2012-12-06
di
The products E-mission are set to revolutionize the world of electronic accessories and the lives of those who use these devices every day, thanks to an idea far-sighted and sustainable, that exploits the advantages of renewable energy.
The decision to include photovoltaic technology in everyday products has led to the emergence of a new, patented system of charging green: the result is a range of spacious backpacks, bags and door tablet, its fashion and equipped with all comforts , equipped with integrated photovoltaic panels in the tissue, able to absorb any light source, not only solar, but also artificial, becoming an energy reserve ready to face any "emergency battery" of the electronic equipment used: smartphone, tablet, readers mp3 / mp4, GPS, and video cameras. Just expose your product E-Mission® the light, and in no time the integrated battery will be recharged.
The result is a supply of energy is always available, even in the absence of light, to recharge their electronic devices.
Each product, made of waterproof fabric and equipped with two photovoltaic panels, includes a battery from 2200 mAh (EM-B22) and a set of connectors; is on sale even an extra battery.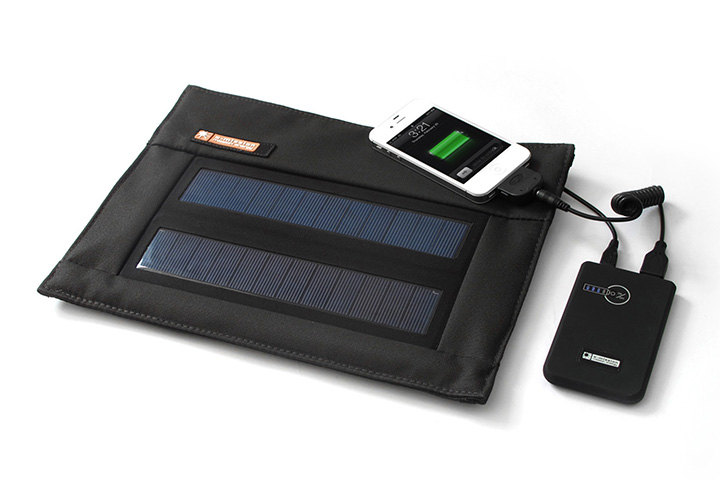 SOLAR BAG LARGE
For the size and capacity is a perfect bag for work, professional and elegant, which in addition to containing tablet, phone or whatever, still has enough room for documents and personal items.
dimensions: 47 x 34 x 14 cm
Retail price: € 89,90
SOLAR BAG SMALL
A bag suitable for everyday use, designed to meet the needs of people who spend all day outside the home, perhaps continuing the evening after work. Small and discreet, it can double its power and capacity when combined with the leading tablet.
dimensions: 37 x 28 x 13 cm
Retail price: € 79,90
POUCH SOLAR DOOR TABLET
Definitely the most versatile piece of the entire range, with rear window that lets you use the touch screen devices, and applicable to a traditional bag, turning it into a bag solar
dimensions: loaf pan of 11 x 26 cm (9x5inches)
Retail price: € 69,90
SOLAR BACKPACK
Perfect for those who study or work, ideal for short trips, thanks to large storage compartments that can hold books, documents, but also clothing and personal items, the backpack proves versatile in design, basic but elegant, which makes it a suitable accessory unisex at any age.
dimensions: 32 x 43 x 18 cm
Retail price: € 109,90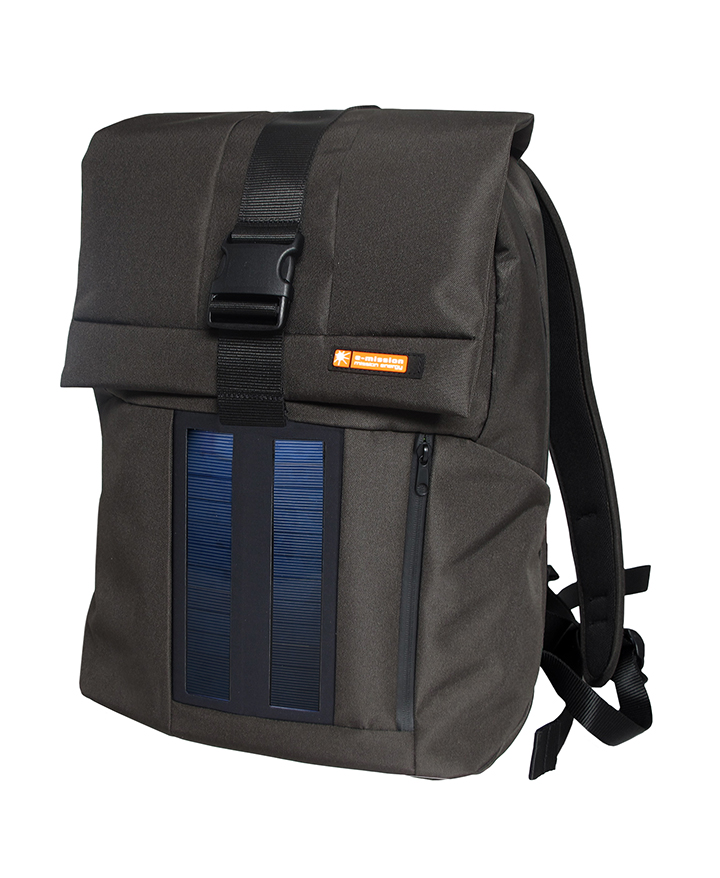 For more information: www.energy-mission.com