DE-STRUCTURE chosen for the exhibition event of deposits Urbani it has been modified: 2013-11-25 di
DE-STRUCTURE, With its objects with low environmental impact are made with natural, eco-friendly or recycled, all belonging to the Italian culture, Was chosen as the technical sponsor for the exhibition-event fields Urbani which was held at the Cascina Cuccagna Milan.

DE-STRUCTURE in particular showcased its two realizations: Dogha e Naturally Suspended.
Harmony, reuse and design are behind the project Dogha, the LED table lamp designed by Antonio Guttilla. The idea was born from the need to give new life to disused materials or objects by creating an ideological path for which it is natural to obtain new projects even just by changing the position of some components.
Two stave arches, recovered from ancient barriques, intersect almost perpendicularly crossed by thin aluminum bands which, in addition to containing the power lines, allow orientation and blocking in the desired position thanks to a counterweight, fixed at the end of the arm mobile, with a truncated cone shape that evokes the barrel cap.
The circular base is made with the head of the barrel, bearing the signs of the previous life as, in some cases, the original fire brand. Here there is the power button, in metal and always with a truncated cone shape, which when rotated allows the adjustment of the light intensity by changing the number of LEDs in operation.
Dogha is, therefore, made with slats of oak barrels recycled; Out of the primary function, you select the best pieces subjected to various treatments and processes that allow reuse without disavowing the past, but leaving explicit the distinctive and characteristic as the signs of the circles that create the barrels or halos wine previously content for months if not years.
Furthermore, the uniqueness of Dogha is also guaranteed by the processing, in fact, each component is turned and defined specifically for each lamp.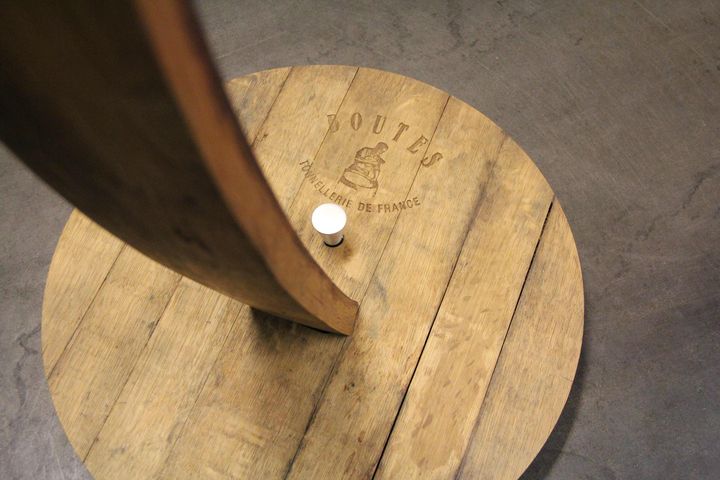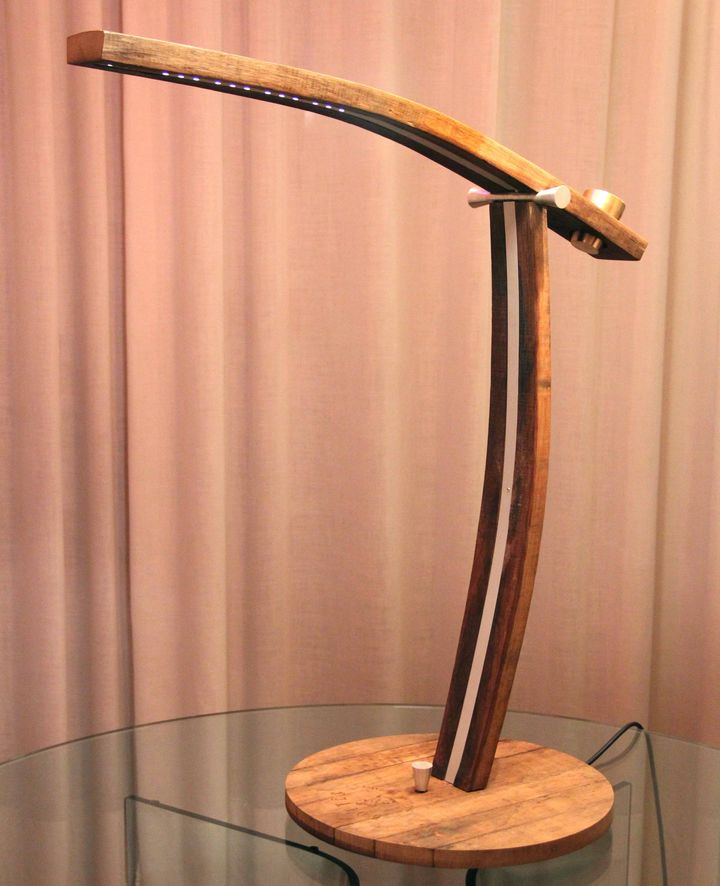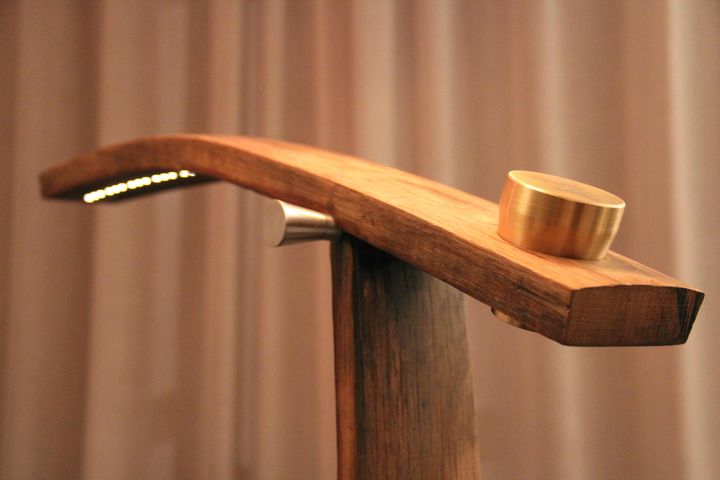 Naturally Suspended, Designed by the architect Benedetta and sisters Cristina Luini, is a series of objects multipurpose linear design, simple and lightweight, born to solve everyday problems related to space using natural components and from other processes.
With a small footprint can be placed in various rooms of the house, kitchen, bathroom, hall, but also in the office, such as hangers, door objects, frames, drawings and messages.
Functional, rational and unconventional, Naturally Suspended it is made with a few elements that interact with each other: a white branch placed at the top, symbol of the uniqueness of each piece, thin wooden rods deriving from carpentry work, placed horizontally with the function of support, and adjustable metal wires that complete the structure by connecting the woods together and allowing the attachment to the ceiling or wall.
Given the nature of the materials used, the series Naturally Suspended offers unique pieces, available in several versions that differ in the number of media and size.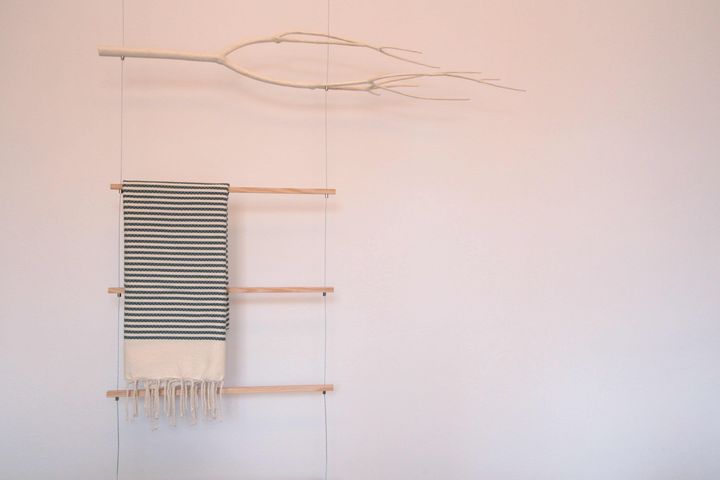 For more information please visit: www.de-struttura.it