Angelo FATS, Ortofabbrica: eco-sustainability 360 °, Fuorisalone 2013
it has been modified:
2013-03-30
di
Ortofabbrica is a métissage of environments, products and design solutions that make the beauty and utility of 'eco-sustainability 360 ° their common thread. The event, designed, developed and promoted by Angelo FATS, Proposes a project of enormous charm and modernity within an architectural frame nineteenth century preindustrial outdoors.
From the central area, dominated by a swamp full of colors, scents, sounds and resources - scaled-down vision of a Factory 3.0 where everything is produced and nothing is wasted - develops a recall philosophical and design, unique in Italy, responsibility and accountability to the beauty of beauty, through the presentation of environments in & out dominated by a domesticated nature but protagonist, punctuated by walkways born wise recyclingEnriched by lamps created with films, Felt, handmade, natural fibers that wrap bodies and environments, edible dishes themselves, Ortovasi for the vertical green, public address systems to solar energy, Sophisticated energy-saving light that draws pictures of shadows, tasting of organic wines, tables and bags of concrete, roofing and amazing natural architecture in which the bright green climbs to offer aesthetic and functional solutions of great charm and topical.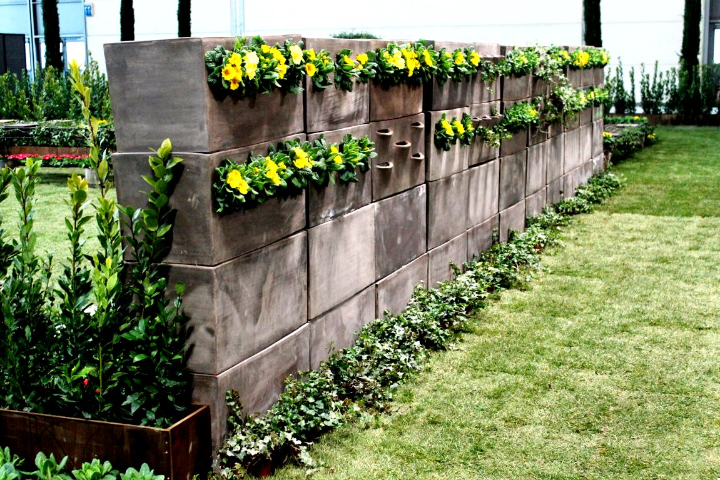 Around the swamp, Ortofabbrica thus becomes a laboratory supplied by a consortium of creative designers, craftsmen and companies that show and demonstrate that quality of life and future are concepts that must go hand in hand, interweaving with the eco-prefixes: eco-design, eco-architecture, eco-sustainability, eco-nomy.
Recovery of ancient crafts, reuse of raw materials, Recycling of concrete, iron, wood, glass and metal, ceramics and textiles, create products rigeneratinei materials and functions of use enriched raw details, alongside serial productions functional, friendly, high performance, technologically d 'vanguard and the strong call to authenticity and ethics.
Innovation, craftsmanship, accountability, research and beauty here is the key to understanding what the direction of the good and beautiful quality of life today and tomorrow. From the recovery of these values ​​is born an engine of hope and security for all.
9-14 April 2013
Milan, Via Savona 37 - h. 10.00-22.00