A FRUIT JUICE HOW ANTIDOTE it has been modified: 2014-10-07 di
Antidote is a range of organic juices cold-pressed, which aims to provide the nutrients rare form of 5 Excellent flow juices.
Each juice is named according to its main function: Skinny, for weight loss, Nine Lives for anti-aging, Exhale to detox, Illumina to skin and Horsepower to regain his strength.
Unlike regular fruit juices, Antidote uses carefully calculated nutrients. Packaging arises from this key factor. The logo subtly incorporates a geometric drop with two leaves. This property is highlighted on each label. The juice is packaged in an amber medicine bottle because Antidote is essentially a "cure" for today's unhealthy lifestyle.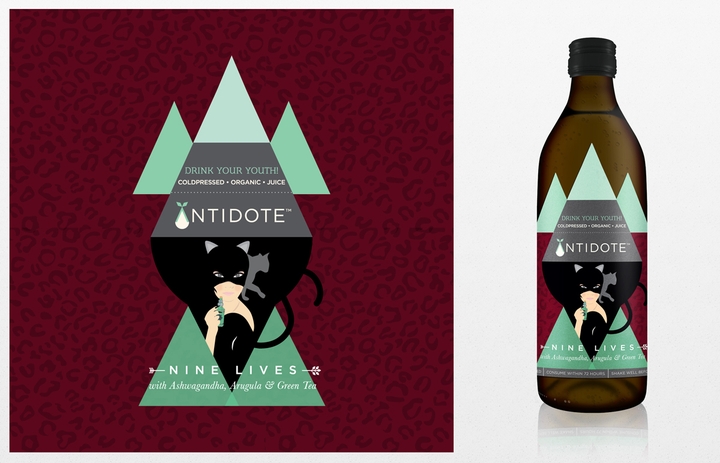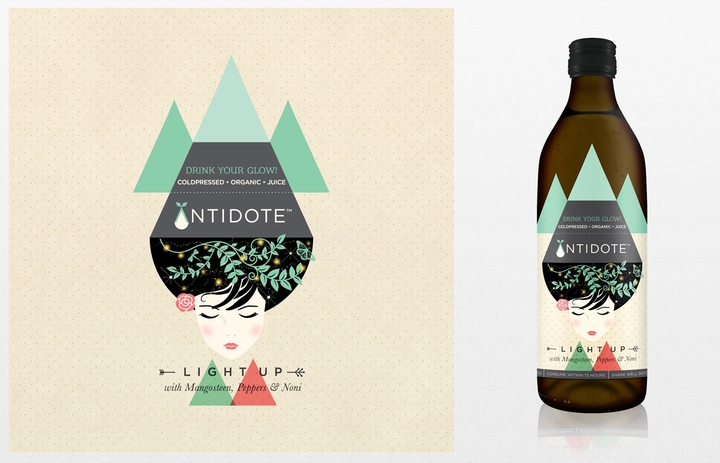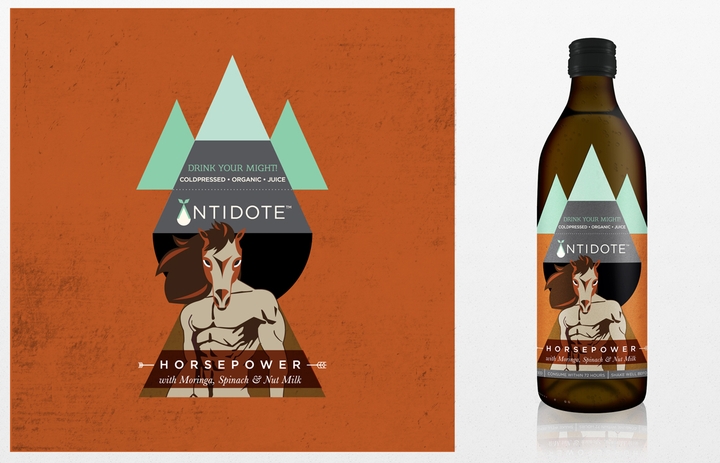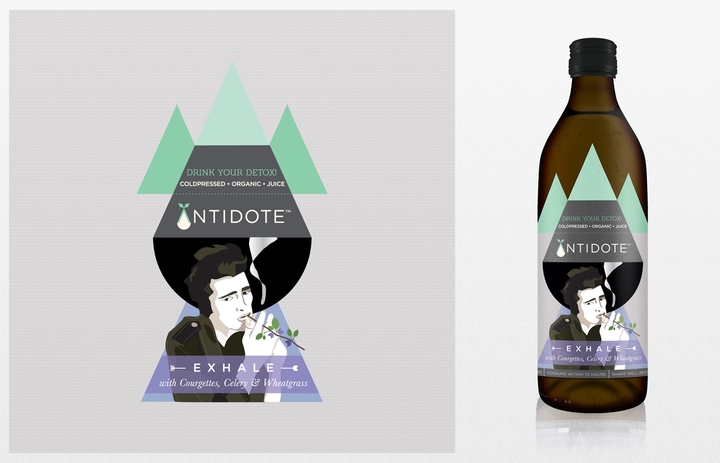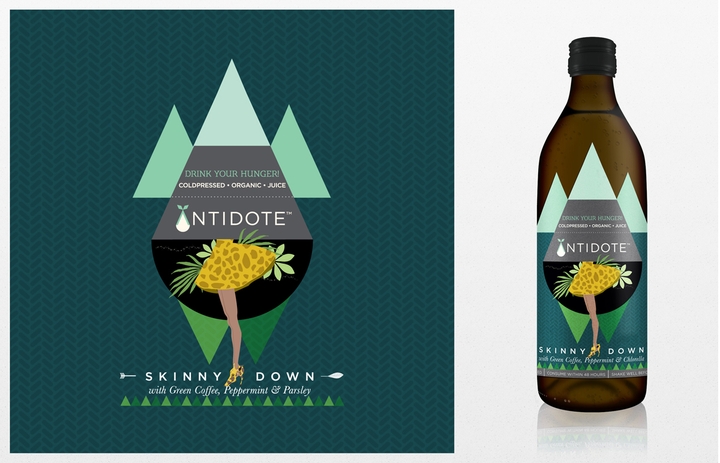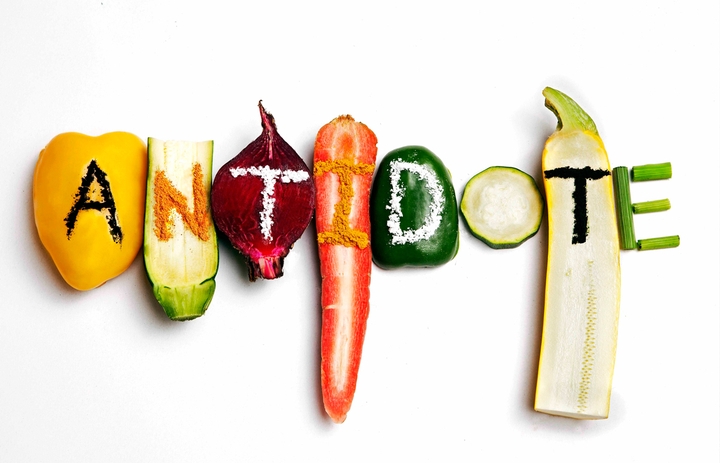 More information: here