Technogym and Visual Studio won the ISPO Product Award with the new Unity interface
it has been modified:
2014-02-06
di
Unity. The new interface Technogym in collaboration with Visual Studio ISPO wins Product of the Year Award 2014.
The innovative Unity interface, Aboard the new line Artis Technogym, Born from a close collaboration between the center of the leading style of wellness and Visual Studio in Venice, Wins "ISPO Product of the Year 2014"At ISPO, the most important international exhibition dedicated to the business and to sportswear that is held in Monaco until January 29 2014.
Unity is an interface that allows all athletes to be virtually connected also during the physical activity. It thanks to the most advanced Android platform, Allows you to interact intuitively, as on tablet, Dragging, scrolling and touching items on the screen to switch easily from one activity to another. Thanks to its use the user is able to monitor their physical activity, to open their world through access to social network and browse the web.
Visual Studio in collaboration with the center style Technogym, Has designed a user experience intuitive integrates design skills related to interaction design and specific knowledge on the use of exercise equipment.
Unity pays particular attention the limits of use that the user may have when skiing. For this reason the body of character and of large, The color contrasts are emphasized, the keys are made larger and are moved to the sides of the monitor where they are more accessible during the race. You also made young and fresh from the use of wide expanses filled in line with the evolution of the scenario of the operating systems of the popular mobile devices.
The expandability of the grid and the horizontal navigation on an infinite space allow access multiple options: The set of preset workouts or configurable to a selection of exercises friendly and playful (Food & Calories, Green, challenges with other users with access social) to consultation of cards workout configured by the personal trainer. Furthermore 'interface is extremely customizable every gym that you can choose how to configure the dashboard, promoting the use of some content over others.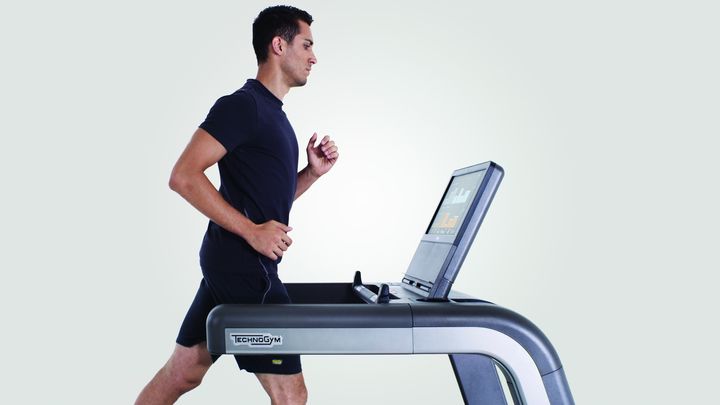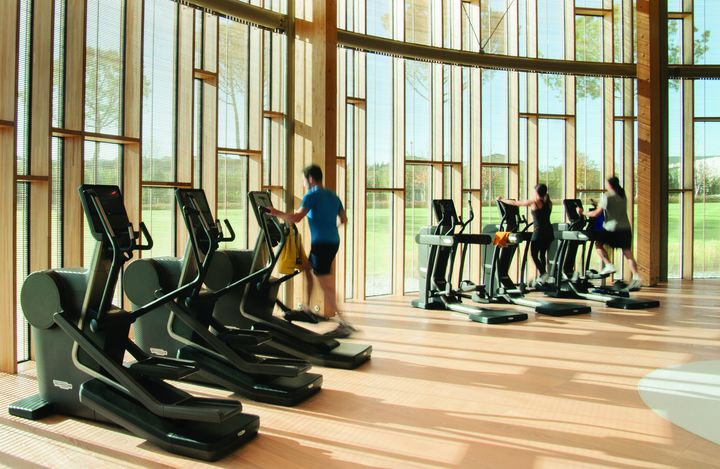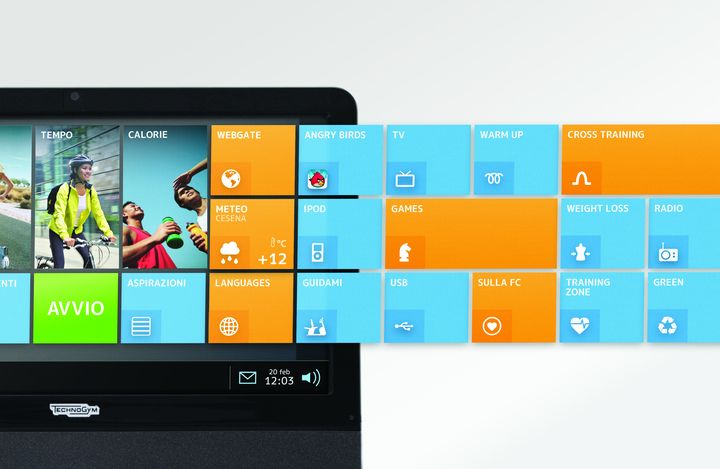 For more information please visit: www.studiovisuale.it