SWITCHA
it has been modified:
2015-05-05
di
The board, by a three-year period or so, has burst into my creative activity: it is imposed because of its versatility, the easy availability as material reuse, for its hidden qualities of strength, warmth and softness.
I learned quickly enough to know it, to work it to obtain objects from the most unthinkable foggie: we know it as flat material, it is therefore unusual, almost astonishing, to find three-dimensional cardboard objects in our hands.
The material I have always wondered every time something more: before becoming an object round without showing those awful steps formed by overlapping multiple sheets shaped; then offer the possibility of a movement, most of the times by a hinge formed in the material itself; then of wanting to combine with other waste materials such as scraps of fine woods, my previous creative material, or leather scraps ...
SWITCHA is a bit 'the culmination of this evolution: it is formed by a round base of cardboard coated on both sides with panels in solid walnut ours; has a lampshade all in cardboard, a half-cylinder without support structures, from the surface uniformly, without "pixelated"; It has a movement around cardboard, alzandone the shade the lights, lowering the switches off ...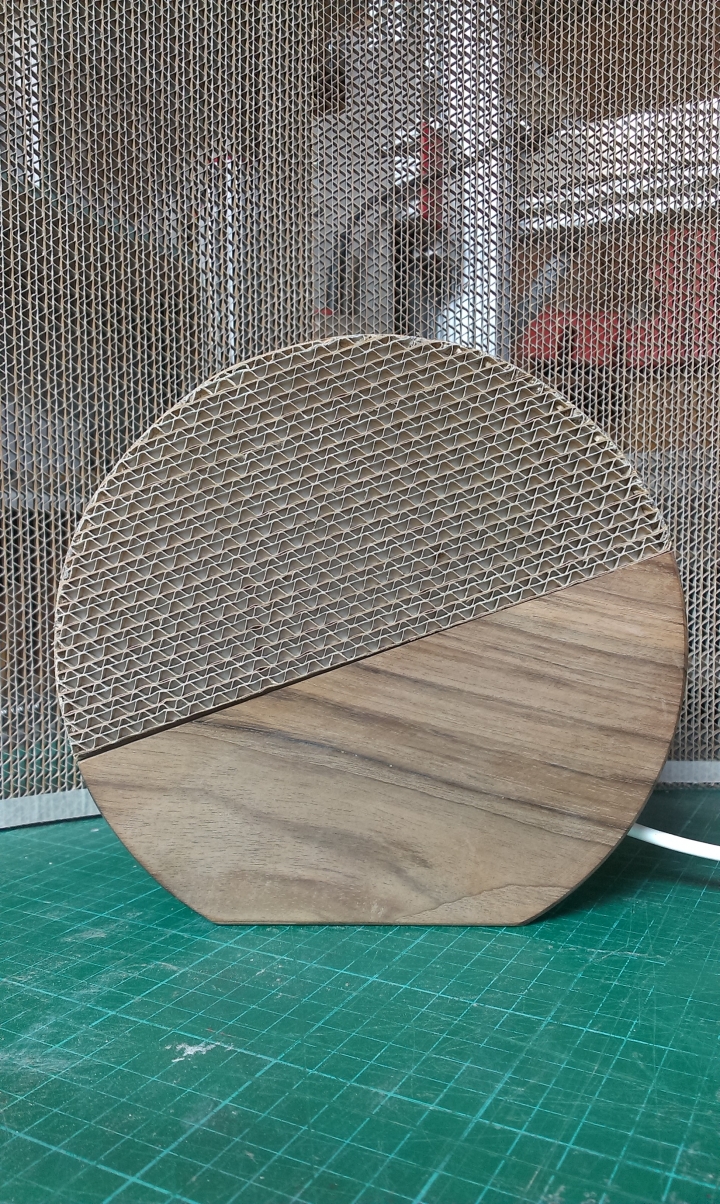 SWITCHA, pronounced in the English switch coupled to the A final, "svicia", is named after the double meaning: it tells us that the lamp is a switch, in fact along the electric cable can not find it, and that this is "smart", the translation of "svicia" from Piedmont.