Zaha Hadid / The New Roca London Gallery
it has been modified:
+2011
di
Zaha Hadid these days is bringing home the Stirling Prize for the second year in a row and is becoming the first woman to serve on the jury of the Pritzker Prize, all leaving an international track lavishly shaped buildings to house Olympic swimming pools, governmental functions and almost everything you could ask for a building. But in his most recent project completed in London, the Roca London Gallery, it seems that its curved shapes that represent the signature of Zaha have really found their calling. Inspired by the elemental power of water
, Hadid and her team have carved another fiercely dynamic space for a flagship store, showcase of bath products range alta.La new gallery celebrates the Roca brand with a store appropriately functional and avant-garde design. On one floor of 1.100 square meters, Hadid designed a flexible interior, with spaces that seem to flow naturally into one another. Portals, rooms, benches and lighting fixtures appear as sculpted by water, and contribute to the sense of an internal organic and cavernous. The Roca London Gallery is not just a showroom for the latest in bathroom design, but will also serve as an open space for fans of design in London, to collect a wide range of events and activities.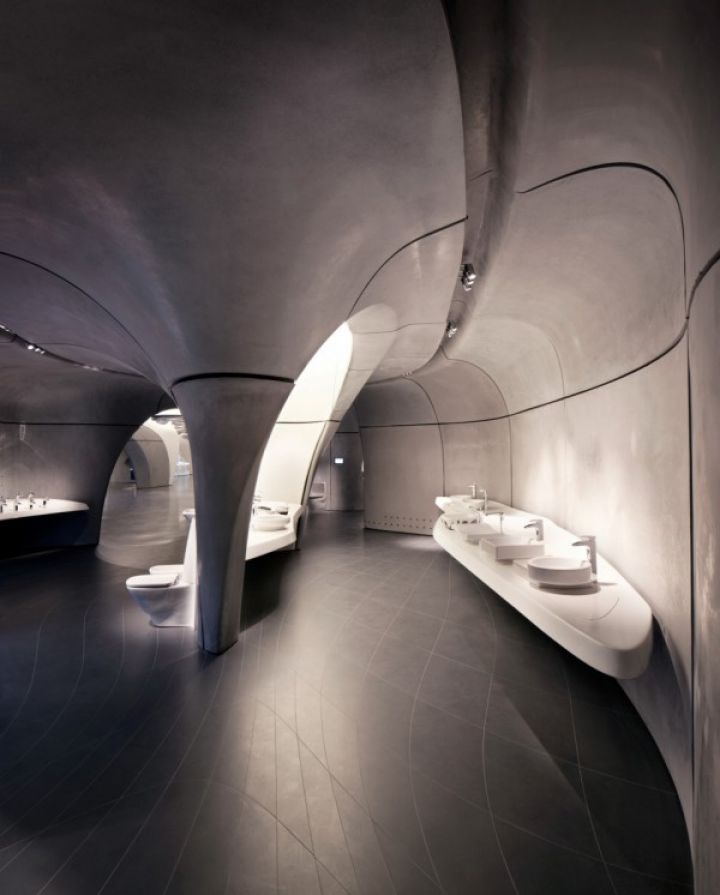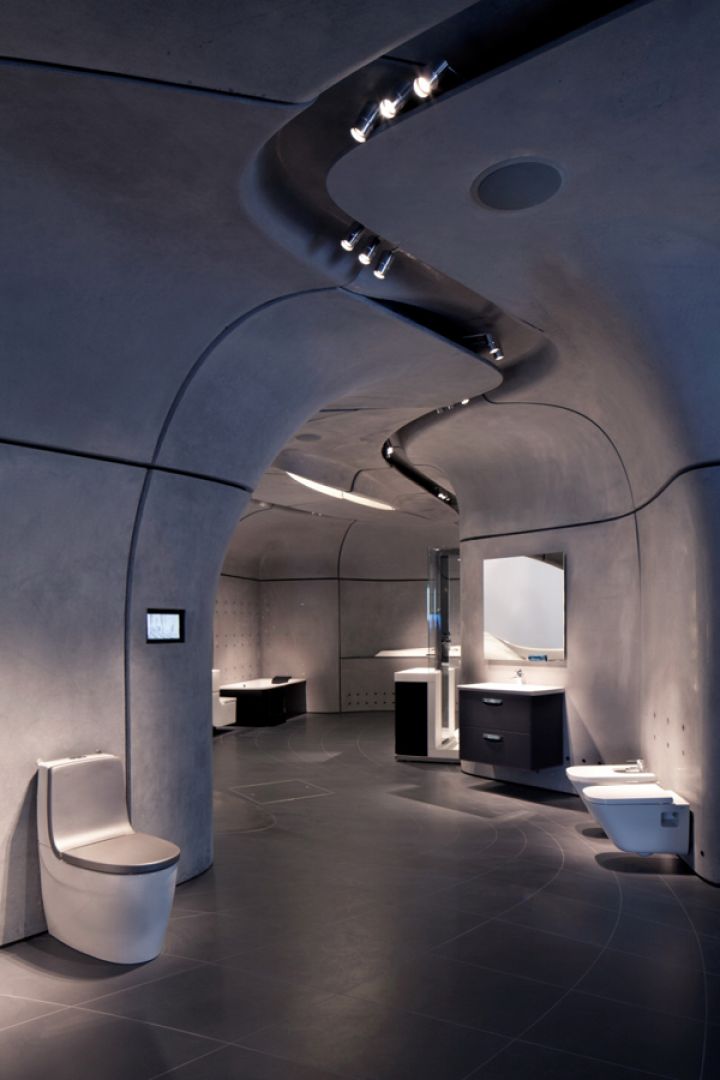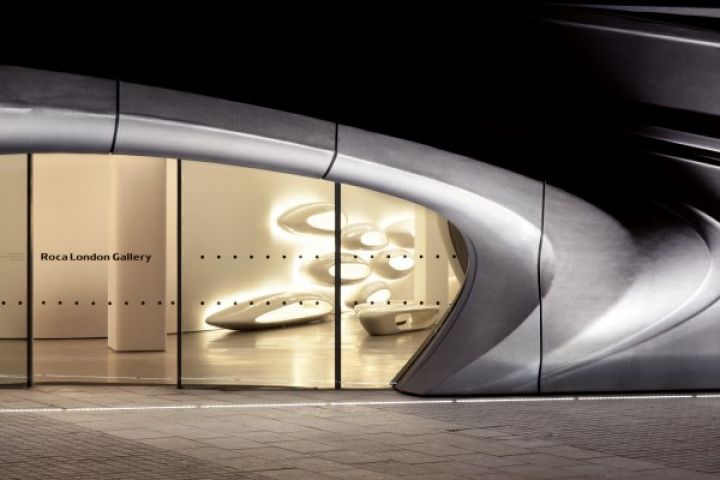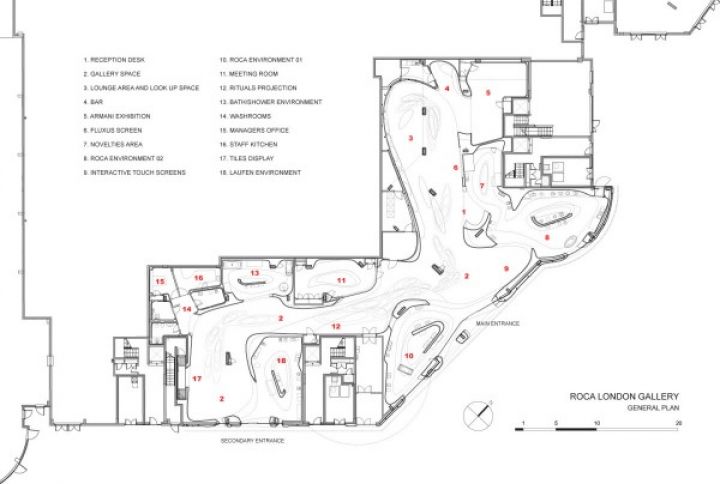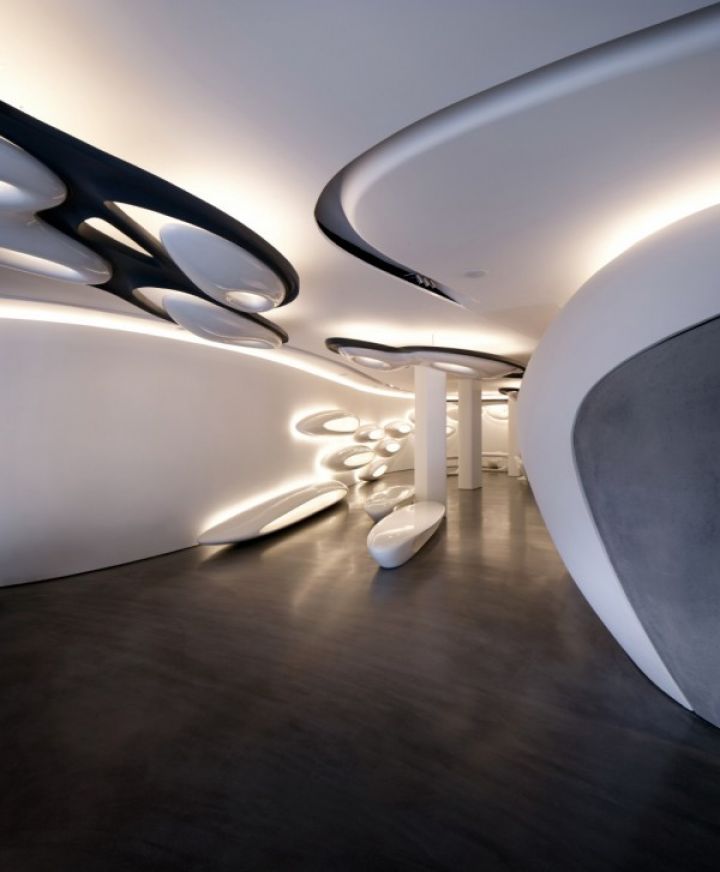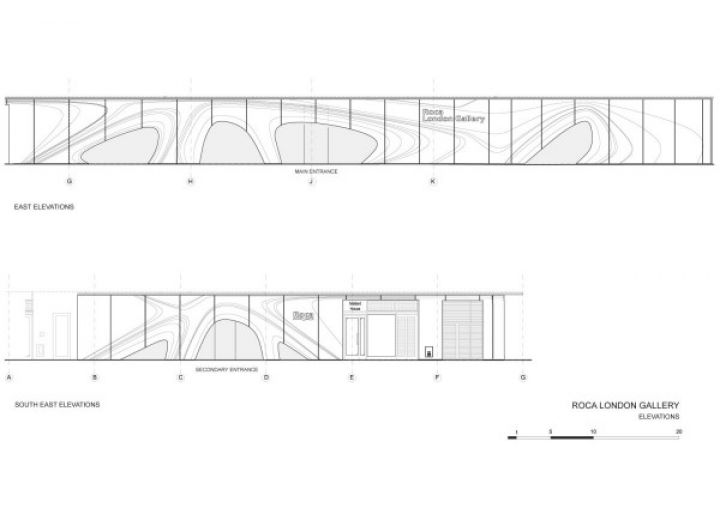 Street: architizer