Yuya Ushida: sofa_XXXX
it has been modified:
2011-02-02
di
'Sofa_xxxx' of yuya UshidaDesigner with offices in Germany, is an expandable and retractable seating system that converts from couch to chair. The cabinet is constructed from 8.000 chopsticks that have been individually cut at different lengths and polished to achieve the correct angles needed to build the structure.
Ring and joints were used to connect the elements of the sofa and confer adaptability and flexibility. Overall, it took three months of work to finish the job. The sofa "XXXX" can support up to three people each 70kg.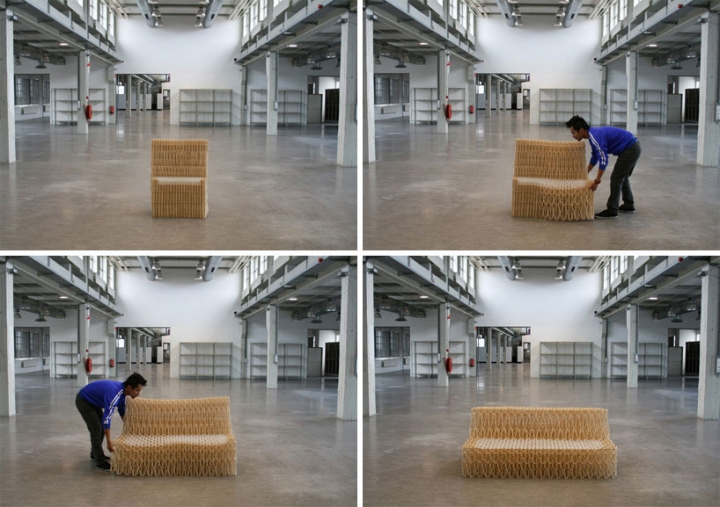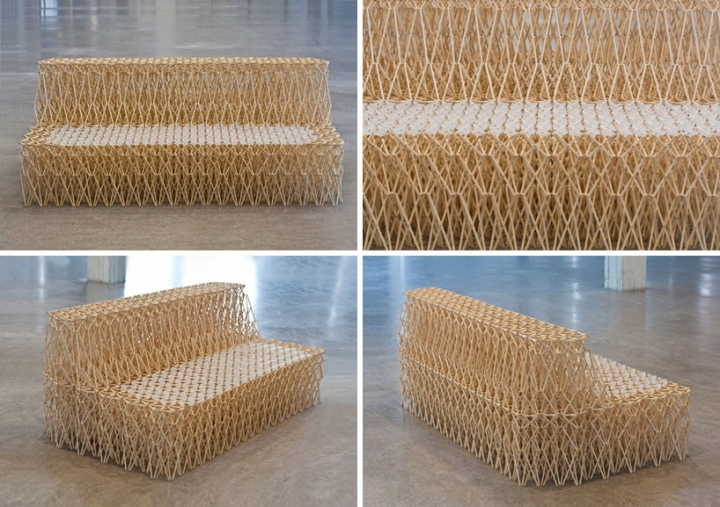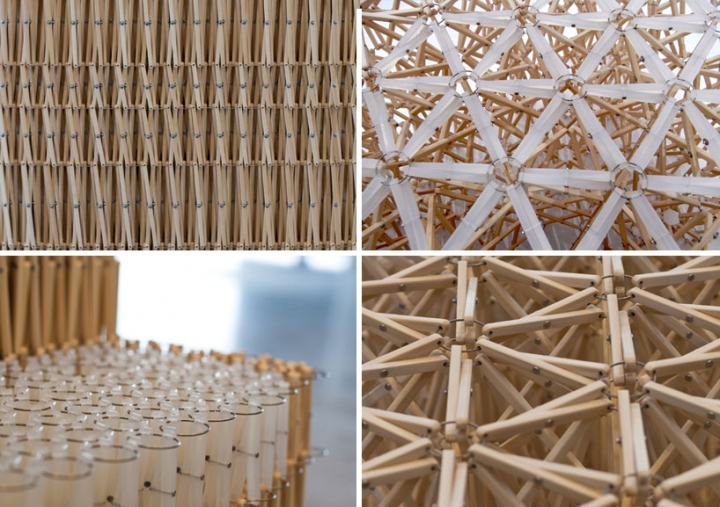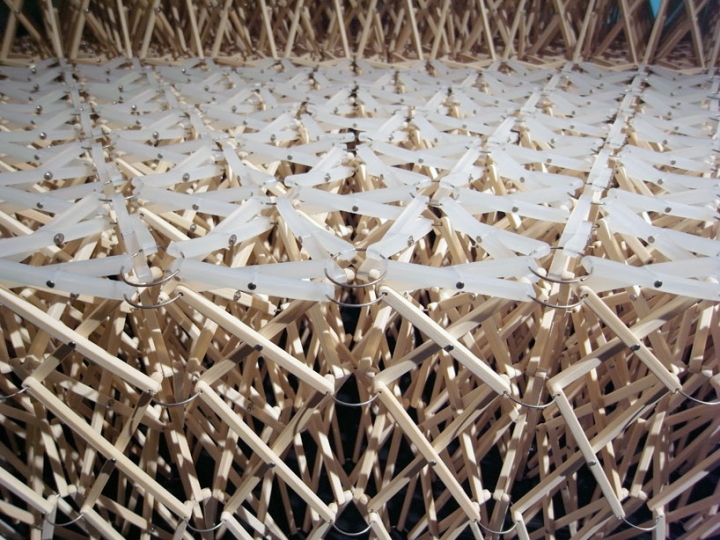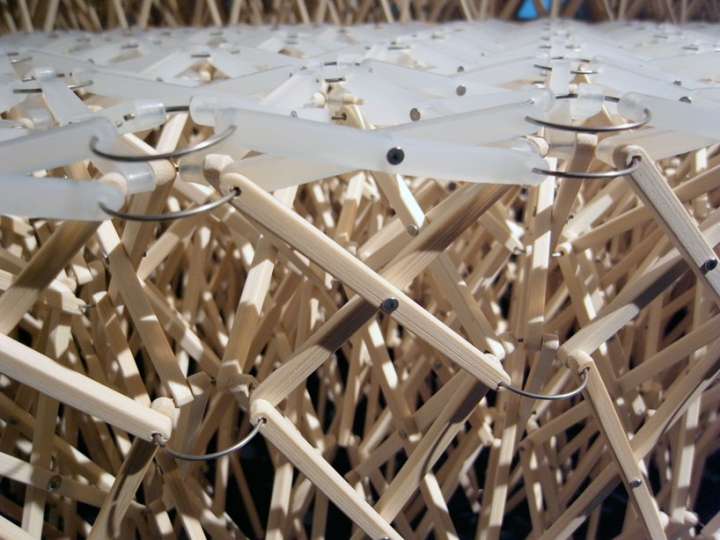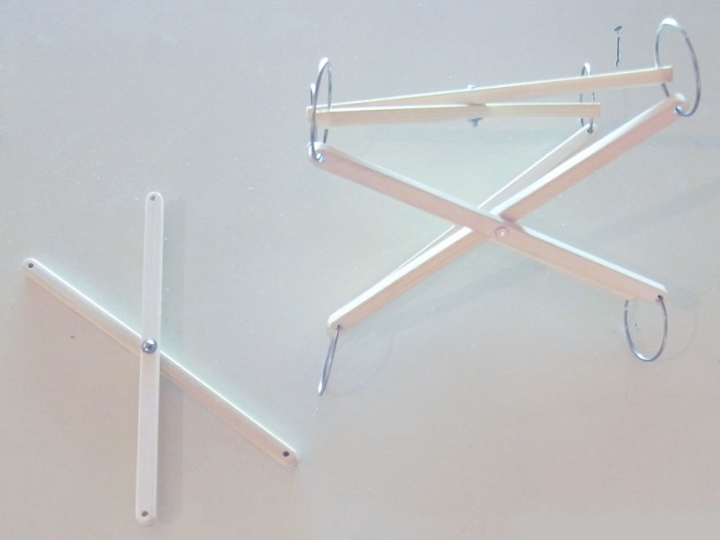 Street: designboom