YOUTOOL presents to Open Design Italy 2012 4 of the first products from furniture CURTI METAL
it has been modified:
+2012
di
There is no separation between idea and project, between virtual and real. As an agency for design, YOUTOOL // design out of the box was invited to Open Design Italy 2012 to present the first products derived from the experience of on-line workshop organized for Curti Metal, the new brand created by budding from Curti rolling, Bologna historical enterprise specializes in metalworking today states leader in combining tradition
craft and innovazionetecnologica.
A case history that summarizes the relationship created through the web 2.0 between companies and designers: a new and original collection of furnishings conceived, designed, manufactured and sold within the YOUTOOL.IT creative chain.
Online since 2011, YOUTOOL // design out of the box supports the passion for design and what value tool that turns ideas into projects and projects into functional products and timeless. Through the on-line workshop method, YOUTOOL // design out of the box select the best web designers to develop quality ideas, reducing time and development costs, and offer companies innovative design projects, as well as the conception services , manufacturing, communications and product sales results from online laboratories.
In Venice, in the edition of Open Design Italy 2012 -appuntamento International dedicated to self-design and small series that opens on November 23 at ex Magazzini Ligabue, within Venice 2019 -Living European Culture, in partnership with Berlin and DMY, International design Festival Berlin-four are the products that YOUTOOL // design out of the box displays the result of project synergies developed among the selected designers and Curti Metal.
These first four complements arredoprodotti from Curti Metal qualify as objects beyond the ordinary, with the charge of identity and sense of humor: the coffee-table EL SOMBRERO sitting ICS and SADDLE stool, All of Turin signed STUDIO06 challenging weights and sheet thicknesses to achieve extremely light results, aided by the color that blends the material and opens to formal interpretations fun ... Chapeau!
With OPEN PARENTHESES, Sara Verlicchi He interprets poetry of an infinitely replicable modular hanger, which takes from the ground like tree sap stretched skyward.
EL SOMBRERO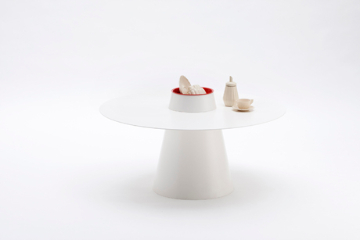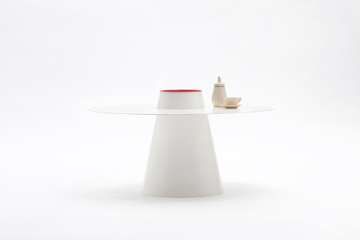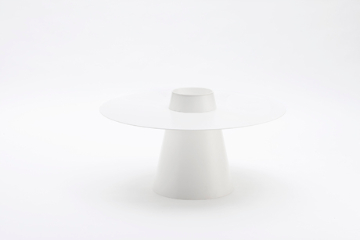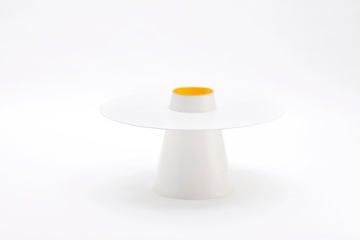 is a coffee-table disegnatodaStudio 06 for YOUTOOLe produced by Curti Metal in 2012.
The purity of form and proportions studied in detail make EL SOMBRERO an object of ironic desire.
The low table, powder coated iron, is available in three color finishes: all white, white with red central container, white with central yellow goose beak container.
The research into the composition and the simple modular construction can be mounted in three moves and four screws.
For the iconic character and strong identity, EL SOMBREROè suitable for both home spaces both in contract contexts. The multiplication of the pieces make it a spectacular complement to decorate the lobby of hotels, showrooms, offices and waiting rooms.
Dimensions: D.90 cm - H. 48 cm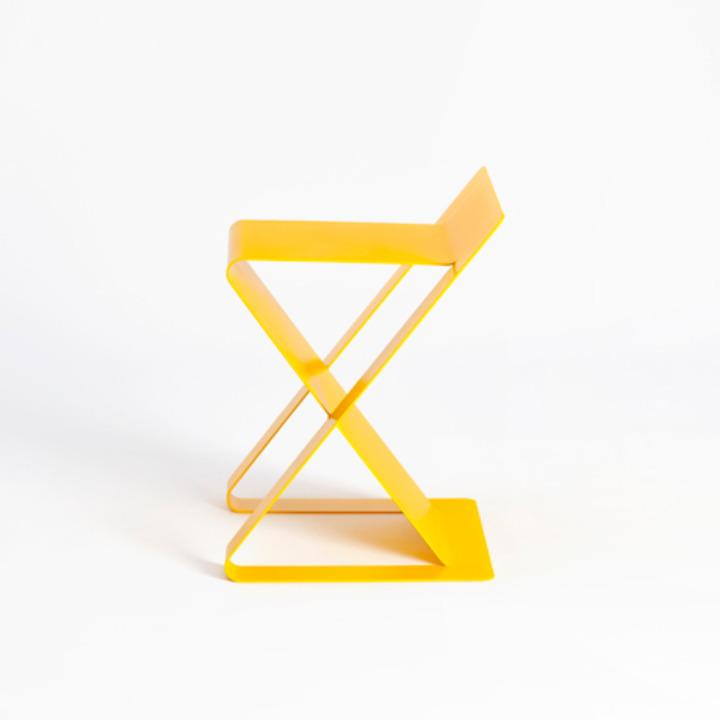 sitting ICS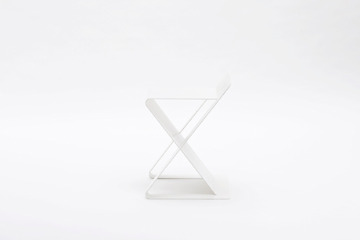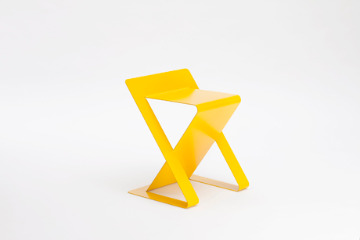 ICS is a chair designed by Studio 06 for YOUTOOLe produced by Curti Metal in 2012.
The simplicity of the design and size made rendonoICS a very versatile item. The seat is made by folding a single sheet of sheet iron and therefore achieves visual results of extreme lightness, like origami.
ICS is available in three colors: white, red, yellow goose beak. The clear reduction compositional make ICS, in name and in fact, suited for environments
intimate and public spaces.
The stylization makes ICS a transverse seat and highly appealing.
Dimensions: L.45 cm - P.40 cm - H. 56cm
SADDLE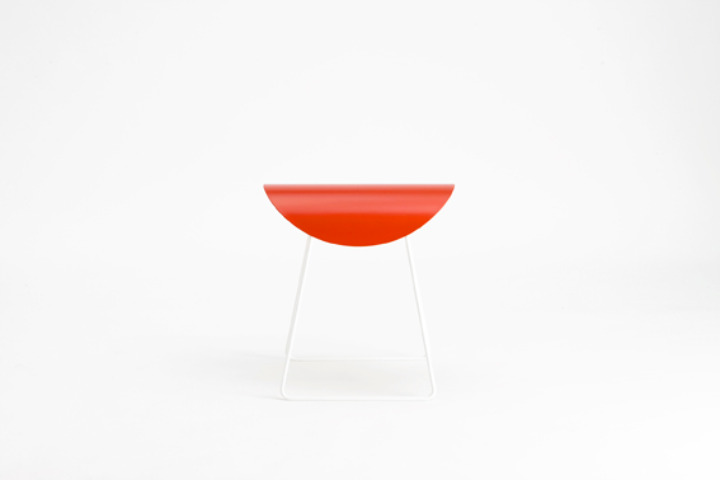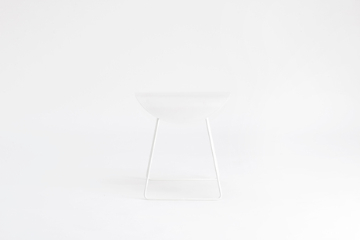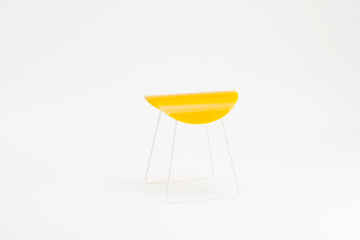 Saddle is a stool progettatodaStudio 06 for YOUTOOL and produced by Curti Metal in 2012.
The seat is made by the turn of a single sheet metal sheet that mimics the saddle Cowboys and invites you to ride the object.
The small size and the linearity of the slide structure allow for Saddle to be stackable.
Saddle is available in chrome or white frame, powder coated, with
declination of the "saddle" in three colors: white, red, yellow beak goose.
The formal simplicity gives Saddle, in name and in fact, a strong sculptural character.
The resistance of the object is combined with the lightness of the design, making it versatile for Saddle intimate interior spaces Contract.
Dimensions: cm L.45 -P.35cm -H. 45cm
For more information: www.youtool.it