Volume, light sculptures reflecting Marco Lafiandra for .exnovo
it has been modified:
2015-02-02
di
Volume is the collection of light sculptures mirror designed by Marco Lafiandra for .exnovo previewed at Maison et Objet.
.exnovo is a pioneer in the production of accessories for lighting and decorative items by printing 3D professional.
The atmospheres are sidereal, futuristic yet hyper-refined, Roger Vadim's Barbarella, the charming intergalactic traveler from the distant future; the impact scenic recalls the iconic power of the first metal clothes of Paco Rabanne, visionary tribute haute couture to the landing on the moon.
These are the initial impressions in front of Volume, the new collection of wall lamps that .exnovo, thirty pioneer company in the production of accessories for lighting and furnishings by printing 3D professional, unveiled, from the 23 27 January at Maison et Objet.
In the new line proposed by .exnovo, a light diffuser polyamide - sintered 3D professional and helpful by printing with the color white - is combined with a metallic mirror surface, made of stainless steel bronzed; the elements that make up the collection can be assembled in endless combinations: you distribute it freely in space and cover the walls of scattered light, heavy metal gleams and shadows from the continuous dynamism.
A modular line of iconic objects, in which contemporary novel Daffodils can get lost in the contemplation of his own image reflected in a multifaceted collage of light sculptures mirror; a sculptural collection, characterized by totemic objects high rate spectacular: almost avant-garde architecture, or elements from space, catapulted to a new era in order to coat facades, surfaces and walls of new, futuristic modernity. Digital collections of lighting accessories - those proposed by .exnovo - where the passion for printing professional 3D blends a love of creativity applied to the design and pride for the artisan know-how, rich in beauty, culture and history; for creations that are the perfect synthesis of cutting-edge technology, design vision and emotional strength.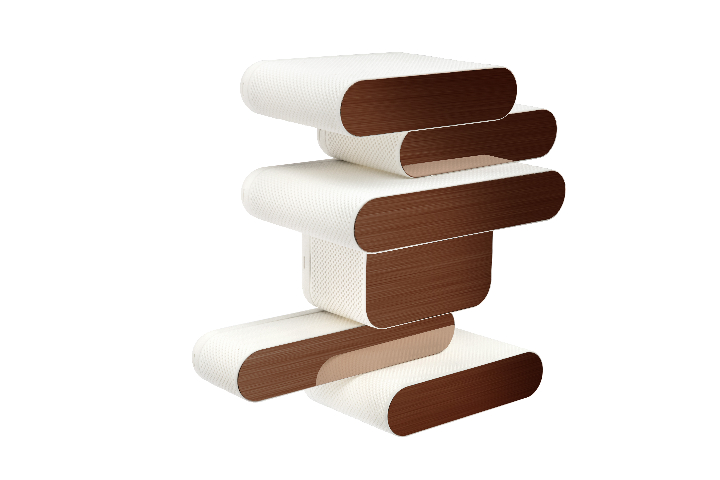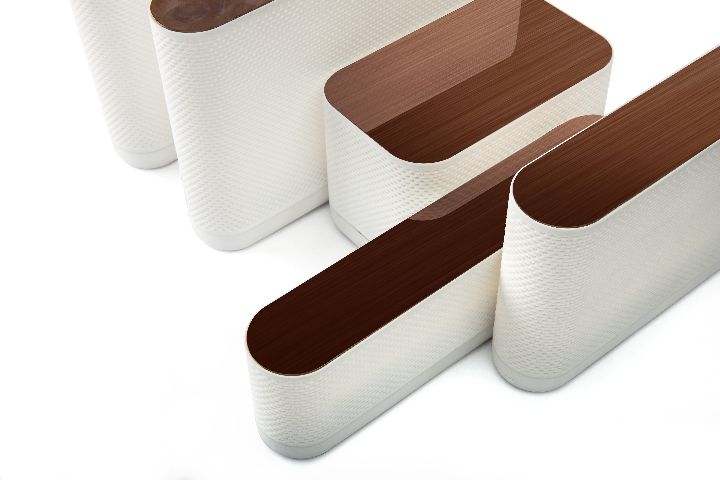 The collection consists of 6 elements, available in different sizes (from a minimum size of 4,5 cm L x 12,2 24,0 cm cm H and P to a maximum of 31,5 cm L x 15,2 32,0 cm cm H and P) and supports light sources LED strips from 2 to 10W.