LIFE / Brian Rasmussen designed for Lucente> it has been modified: +2013 01-15-XNUMX> di
About me it's a pendant lamp diffused light. The structure consists of 19 metal elements that recall the helical form and that, from the center of the lamp where the light source, radiating outwards.
The elements that make up the lamp are designed to appear suspended in the air, supported only by the magnetic force of light and thus the light source. Their composition, from certain points of view, appears geometric and tidy, by others, dynamic and random. The light source is located within an opal blown glass.
design: Brian Rasmussen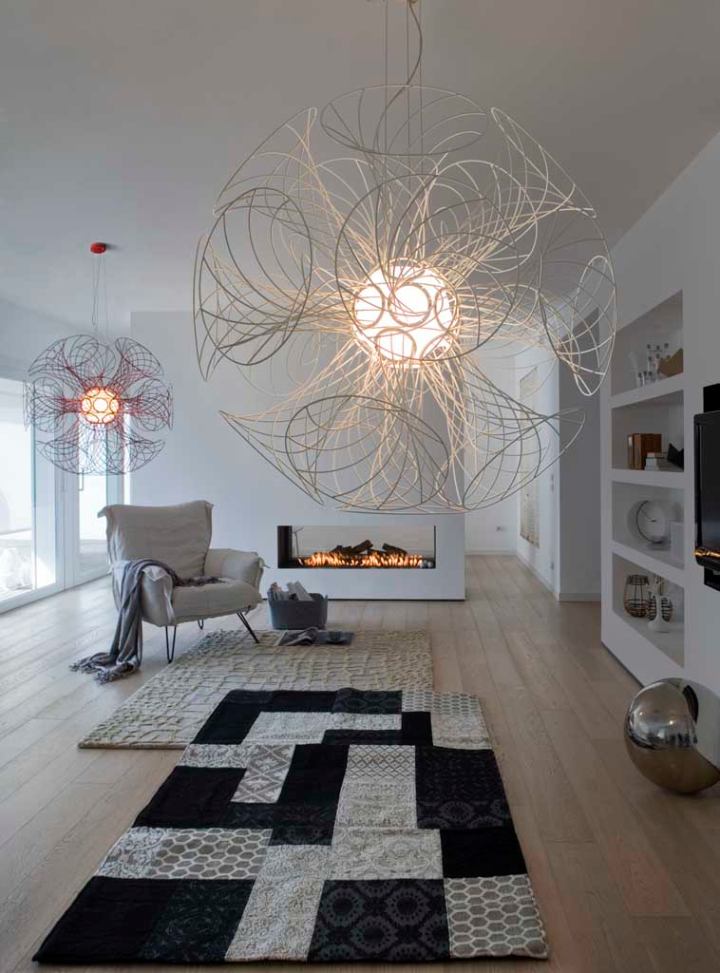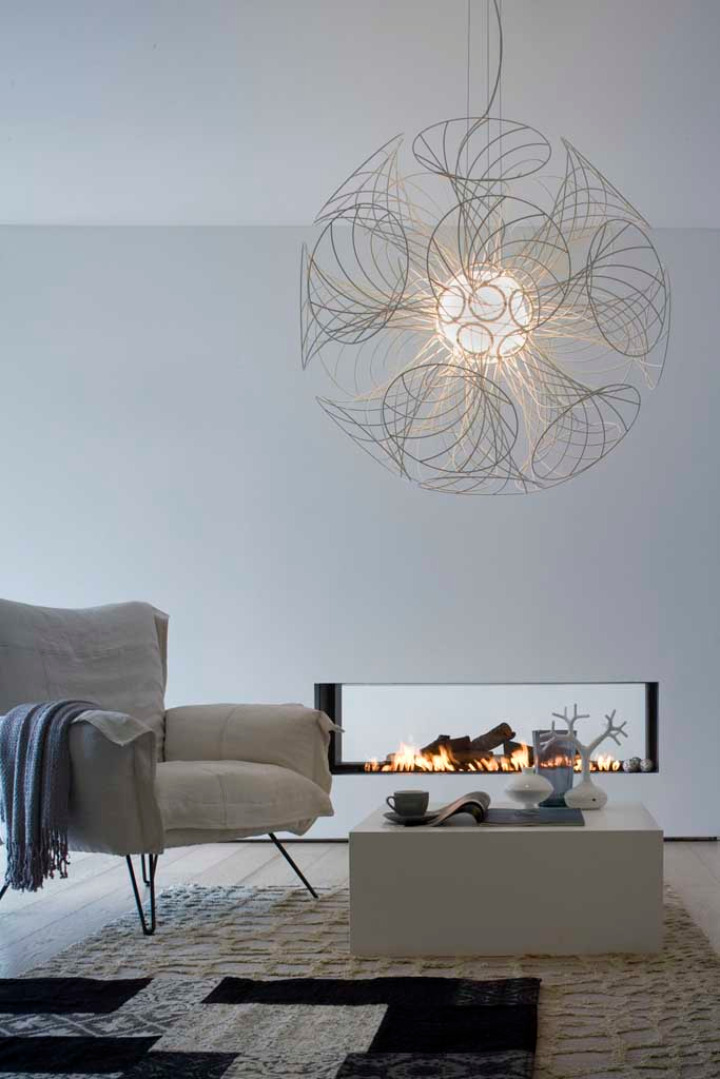 Finishes: Painted white or red.
dimensions: L. x P. 83 81 210 x H.
for more information: www.lucente.eu