Vegetable Collection by Vito Nesta
it has been modified:
2015-12-11
di
The Vegetable Collection was born in Cadriano from the meeting of Luca Pennini and Nicola Caracciolo, founders of TLG Legno, with the designer Vito Nesta.
Following a meeting with Vito Nesta and the experience of working with wood, Pennini and Caracciolo decided to create a new brand named Cadriano, from which the first "Vegetable Collection" collection was born.
The project aims at a maximum accuracy of style balanced between skill, art, passion, dedication to the product that yearns for beauty. For more than ten years the company has chosen quality in all its expressions, materials, production and processing to the maximum of finishing. Living in the beautiful. An expression that means research, depth, passion, commitment to conceive a piece of furniture to be lived in time.
"Working with TLG Wood was a special opportunity for me. I met Luca Pennini and Nicola Caracciolo when they invited me to the company to see what they were working on. I found a passion and an overflowing enthusiasm, accompanied by a technical knowledge that only the best Italian artisans have.
We immediately started talking about a continuous collaboration on the theme of living in the beauty and quality of materials and production processes. Thus the Cadriano brand was born, from the country where the factories are located. An unmistakable name that sets the company's roots in an area where woodwork is a thousand-year tradition.
Shortly after the Vegetable Collection was born, I wanted to give this first project the primordial force of nature by designing furniture, which legs, a strongly characterizing element of design, are nothing more than young stems of growing plants. Storti and twisted in the act of growth, but strong and elastic as the best hunting bow. Oak products these furniture are declined in different shapes and sizes, from the small acorn, a small table, to Mattush, a large quadrangular cupboard in Veritas, the symposium table, where all the truths come to the surface.
Collaborating on this first project with Cadriano has been a very gratifying experience, the attitude of Luca Pennini and Nicola Caracciolo to innovate in the wake of tradition has been instrumental for the realization of a project also complicated in many ways. But the result has really excited us and we are already fantasizing about the next project ".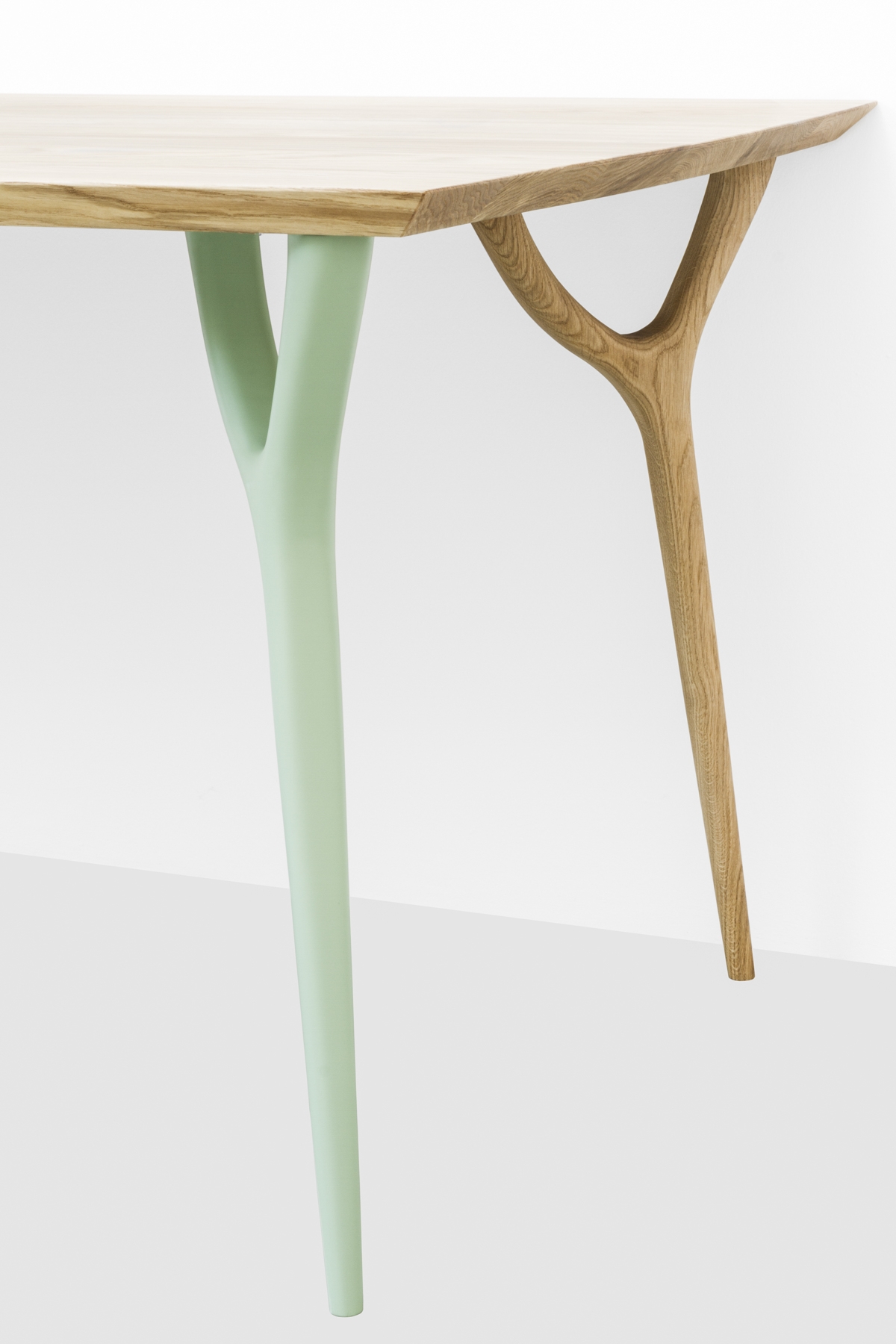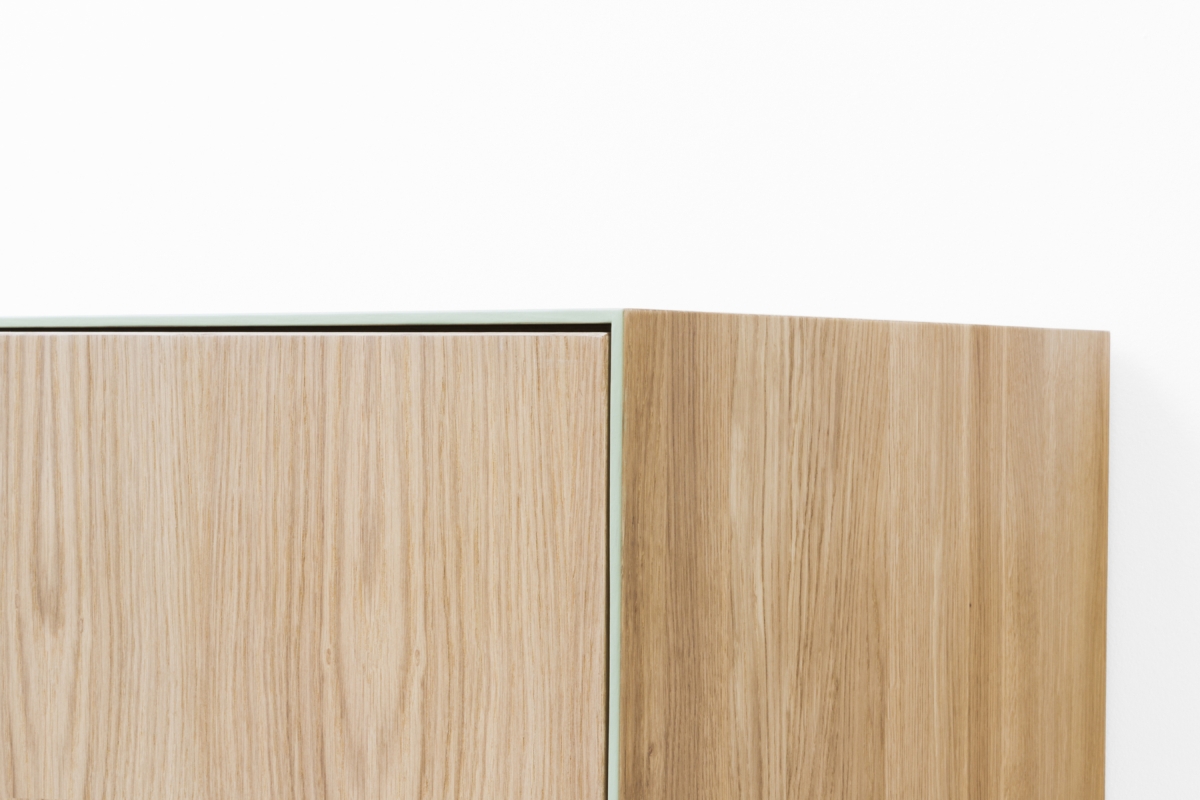 Ceramics Collection Naturalia, Design Shepherd & BovinaStudio thruster Fos Ceramiche
Ph: Alessandro Esposito