Urquiola to Kvadrat / Best project Milan Design Week 2013 it has been modified: 2013-05-15 di
The installation of Patricia Urquiola to Kvadrat e defaulting was awarded best project of Milan Design Week 2013. 'The Revolving Room', Made by Moroso showroom in Via Pontaccio 8 / 10, was selected by the Scientific Committee of the Milan Design Award - the first and only prize for the best composition presented by international brands of design during the Milan Design Week - And awarded as the best project 2013 edition. The exhibition brings in the name of the essence of the project: sequences of panels that move within a dynamic and engaging, revealing the new collection designed for Kvadrat.
At the entrance, the Philips lighting panels with Kvadrat Soft Cells to introduce the installation. On triangular panels alternate cover fabrics in rich colors, depicting three-dimensional developments of furniture and drawings, which refer to an aesthetic wireframes. The decorations of the panels take up the development of parts geometries represented, while the slow pace, cyclical and repetitive of the environment changes constantly panels, at the time of a "revolving music".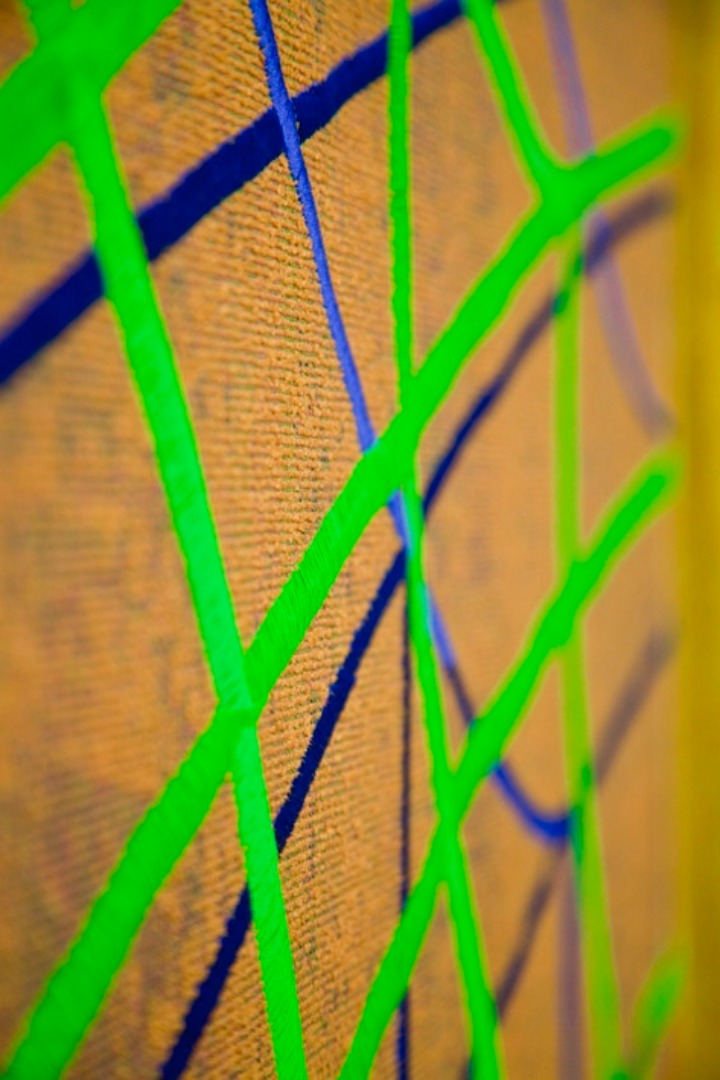 The installation celebrates the first collection of fabrics made by Kvadrat, in collaboration with Patricia UrquiolaWhich involves and covers both the Moroso products - including the new Clarissa chairs, characterized by wooden back which closes in the chair, looking geometric outside and soft inside - both Philips Luminous textile panels outdoors seats 'entered the showroom.
'The Revolving Room is based on constant cycles. The hypnotic circular and repetitive rhythm is enhanced by the oversized embroidered fabrics'. The Revolving Room by Patricia Urquiola won the Milan Design Award 2013. This is the official reason: 'For the great balance between product performance, dramatic and creative sensitivity impact. The project also emphasizes the importance of creating design alliances between companies that share visions on the territory of excellence '.
At the heart of the choice of the jury of the Milan Design Award - consisting of Tom Vack, photographer, Jane Penty, Professor Central St. Martin's College, Clare Brass, designer, teacher Royal College, Aurelio Magistà, La Repubblica journalist, Franco Bolelli, writer, Giulio Ceppi, architect and founder of Total Tool, Simone Marchetti, fashion editor of d.repubblica.it, Roberto Ciminaghi, interior D House editor, Painé Cuadrelli, sound designer - stands out the quality of the project and the perfect balance achieved in the implementation, which is the value of cooperation between reality as Kvadrat, Moroso and Philips added. Patricia Urquiola, who has chosen, for curtains and upholstery fabrics new Kvadrat collection, the names of Grid + 1 2, Matrix, Memory, Drops and Winding.