UP BALLOON COFFEE TABLE, the table floating in Christopher Duffy
it has been modified:
2015-03-12
di
Up Balloon Coffee Table Round Edition is the round version of the table from the floor that seems suspended by balloons, designed by London designer Christopher Duffy.
Up Balloon Coffee Table is a playful trompe l'oeil and gives the impression that the glass is suspended from balloons red, gold or silver, the idea is based on the concept of levitation and buoyancy.
Christopher Duffy has managed to give the materials used, metal, resin and tempered glass, an apparent lightness that seems to be far away from their features. Rounds the base formed by fake laces balloons tangled.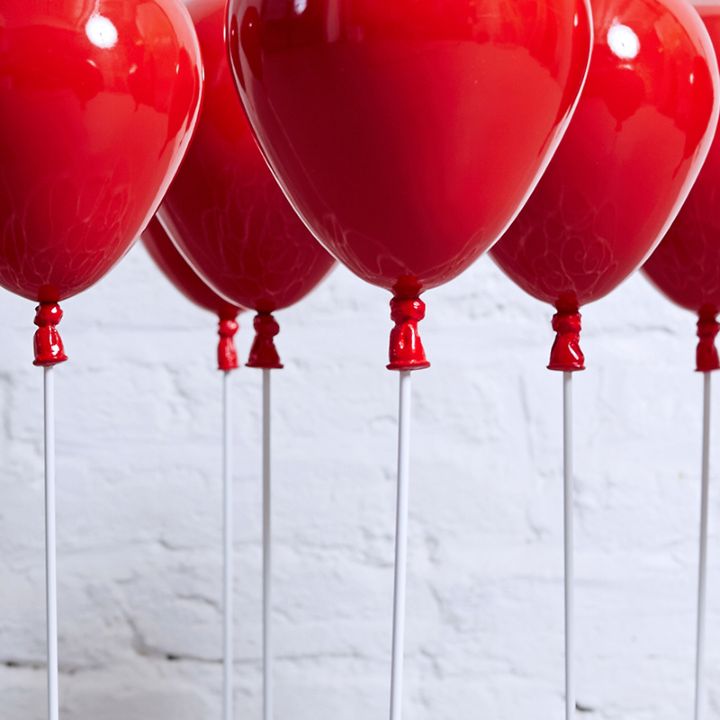 The table Up Balloon Coffee Table Round Edition is produced in a limited series of 20 specimens and can be purchased online by visiting duffylondon.com