Trecinquezeroluce collection Alchemy: the primal alchemy of light and liquid it has been modified: 2013-11-20 di
A design played on contrasts between sinuous lines and right angles, light and liquid, glass and metal, A unique line and original created by Trecinquezeroluce.
The collection Alchemy takes its name from the medieval principle of transmutation of substances: "Metal that becomes liquid, fire that acquires force from the fluid."
This is how objects that "breathe" that have a life of their own, that hypnotize furnishing and light spaces.
Decorative lamps ground for internal and external devices as a support, a suspension or indoor wall.
The model H2LED, table lamp, Has a polished aluminum structure that supports a cruet blown glass in which, surrounded by an oily liquid, there is the LED source from which a soft and diffused warm light (3000k). Unique and fascinating is the effect "moving light"Realized thanks to the placing of air in the vicinity of the source that moves the surrounding fluid. The integrated electronics allows a double check "touch sense"Light and air: on, off and adjusting the light intensity of the LED is via touch short or extended on the metal structure, while the control of startup and shutdown of the air is possible thanks to an infinity button on the base, placed in proximity of the support rod.
HANG is a floor lamp composed of a polished aluminum structure which always supports a two-liter blown glass bulb in which the LED source is positioned. Completely immersed in a dissipating oil, it emits soft warm light (3000k), diffused thanks to the integrated diffusing lens. The "moving light" effect is also striking in this model. A simple touch at any point of the metal structure of the lamp is enough to ensure that it switches on and regulates the intensity of the luminous flux, while touch pad dedicated at the top of the rod support allows you to turn on or off the air flow.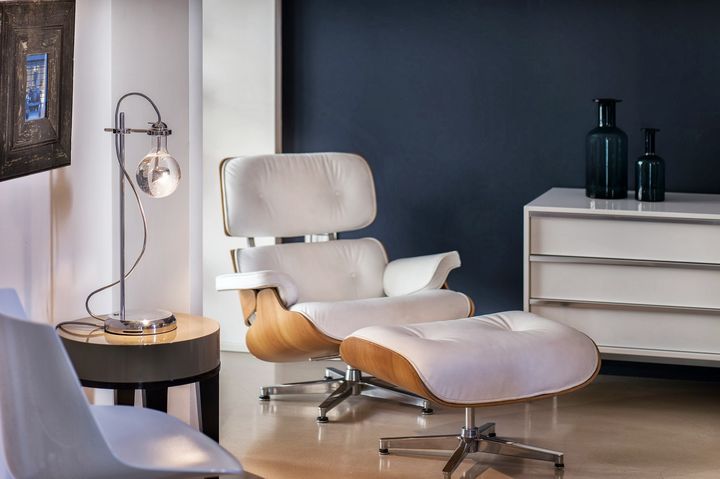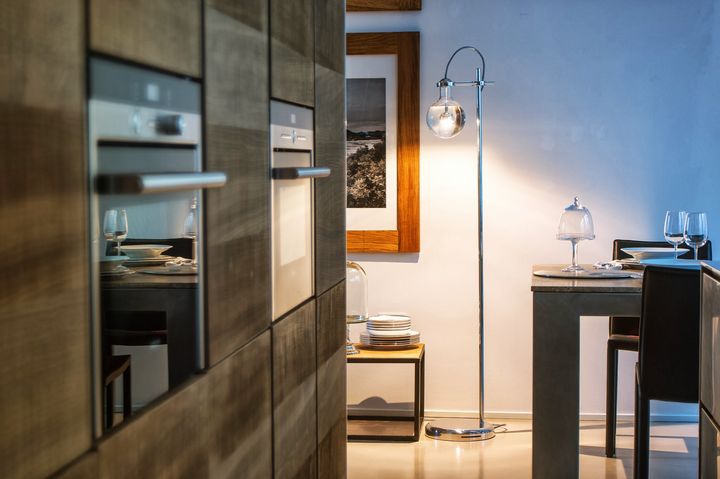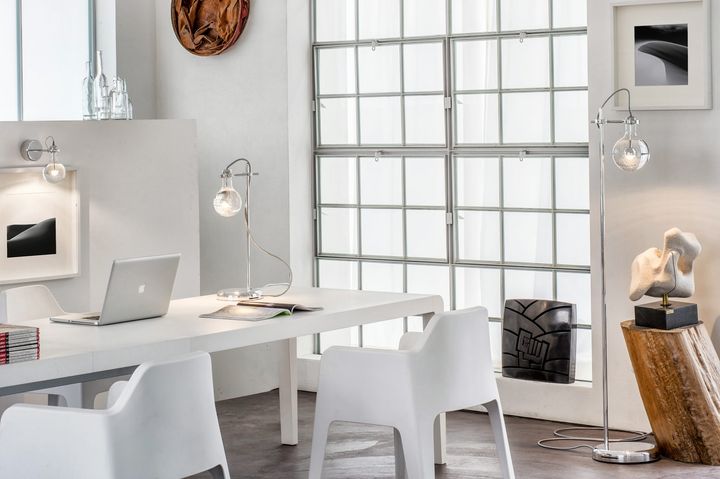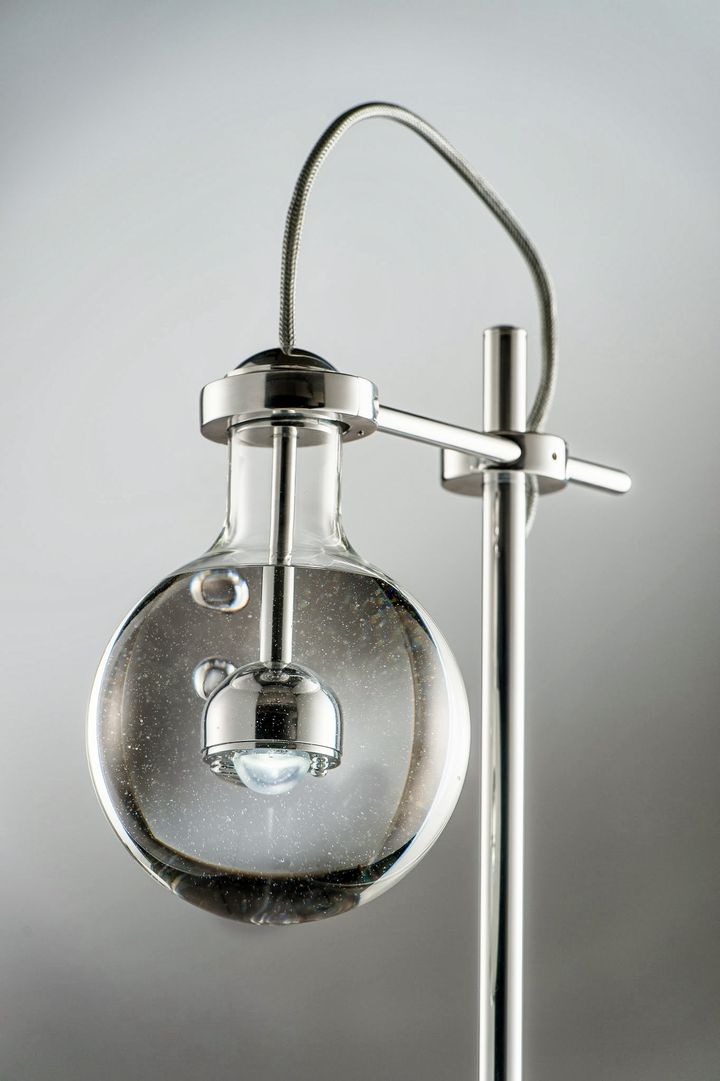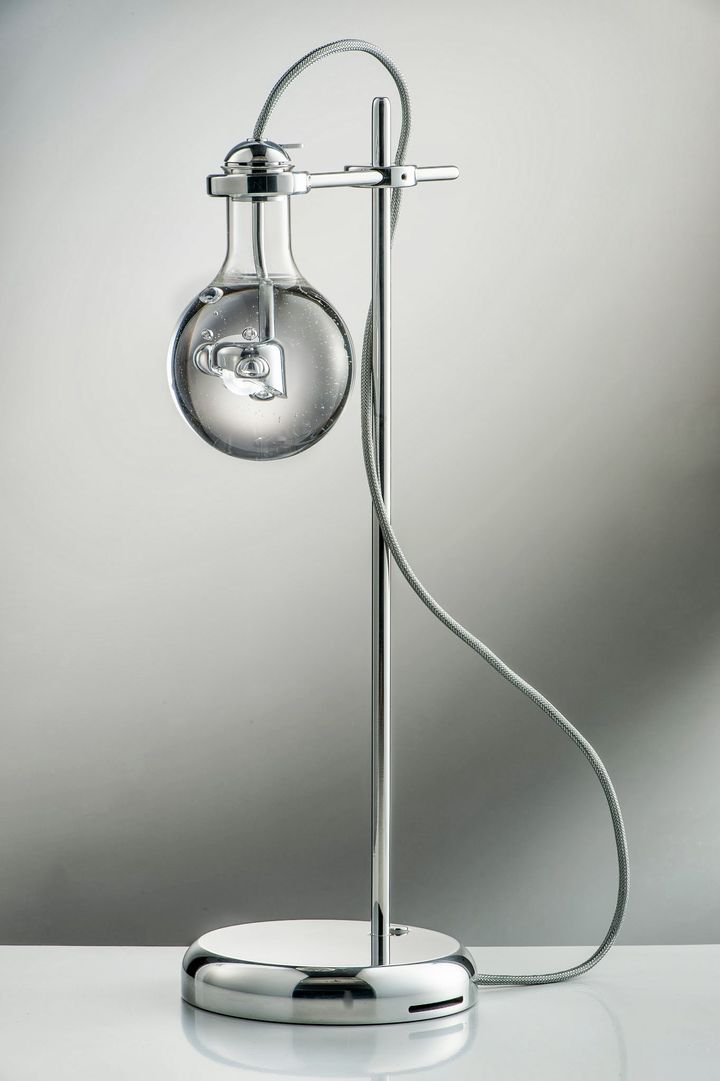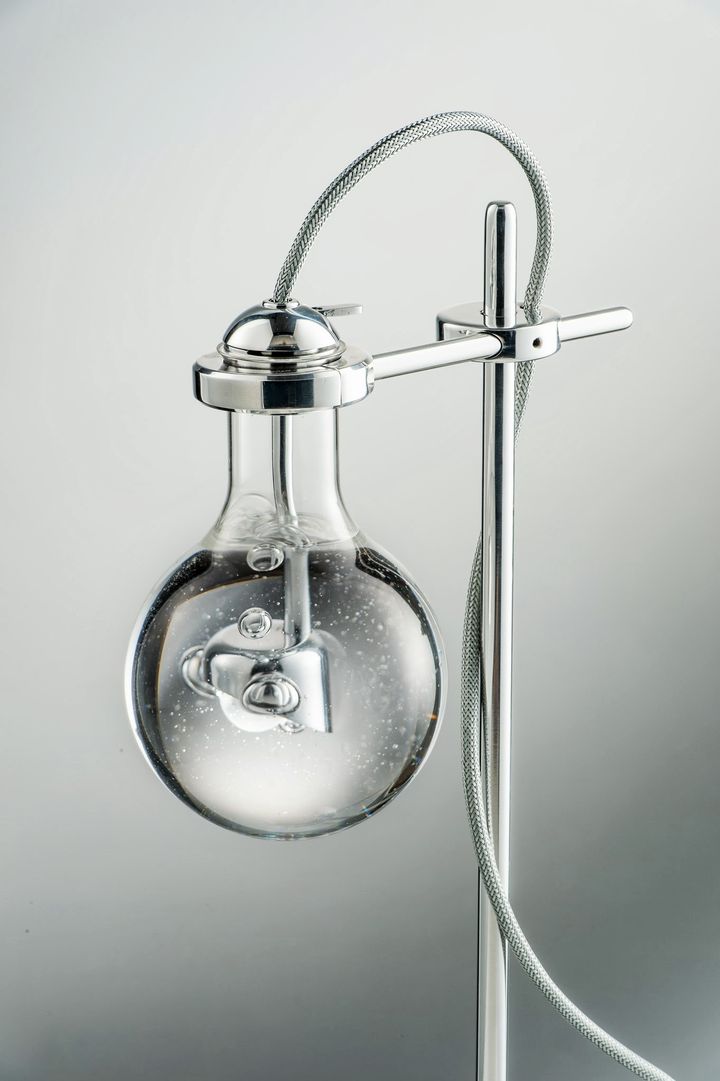 FALLING BALLS is a pendant lamp composed of a picturesque waterfall of glass ampoules pint, supported by a round base in polished aluminum. Housed inside each bulb is a LED source in shades of warm light. The lamp is designed to be assembled in different configurations is available in versions with three, eight, thirteen or twenty ampoules with LED emission downward or lateral emission.
W2 is a decorative lamp for interior wall and is composed of a fixing base in polished aluminum containing the electronics and a glass ampoule half liter in which there is an LED with warm tone of light (3000K) .The source is completely immersed in drawing and is combined with a perspective that allows you to brush diffusing a pleasant and soft veil of light on the wall.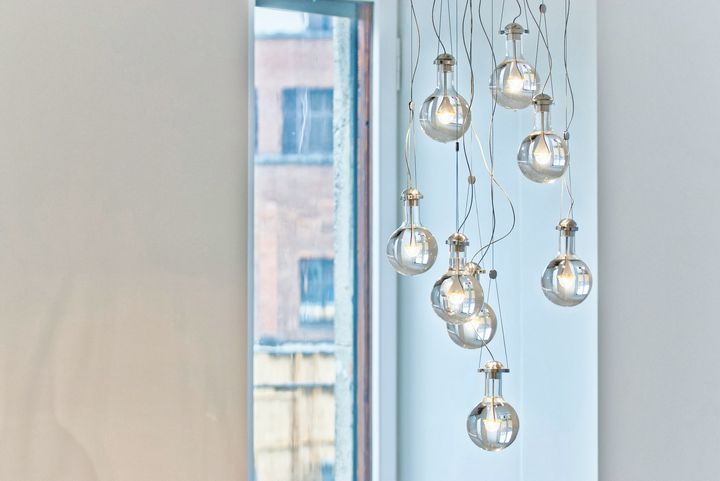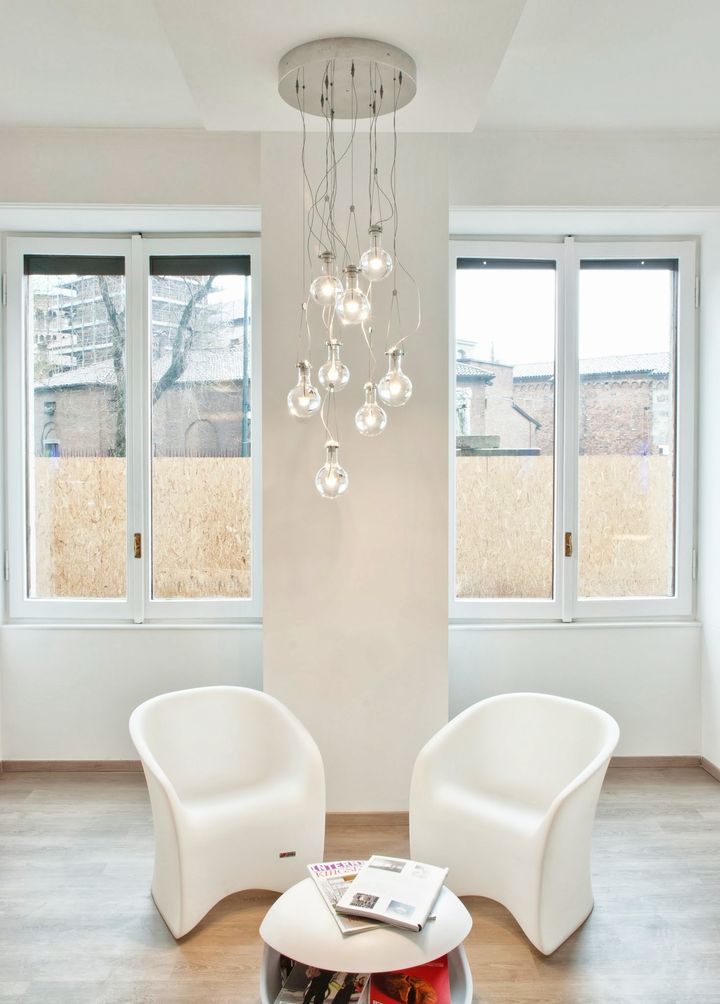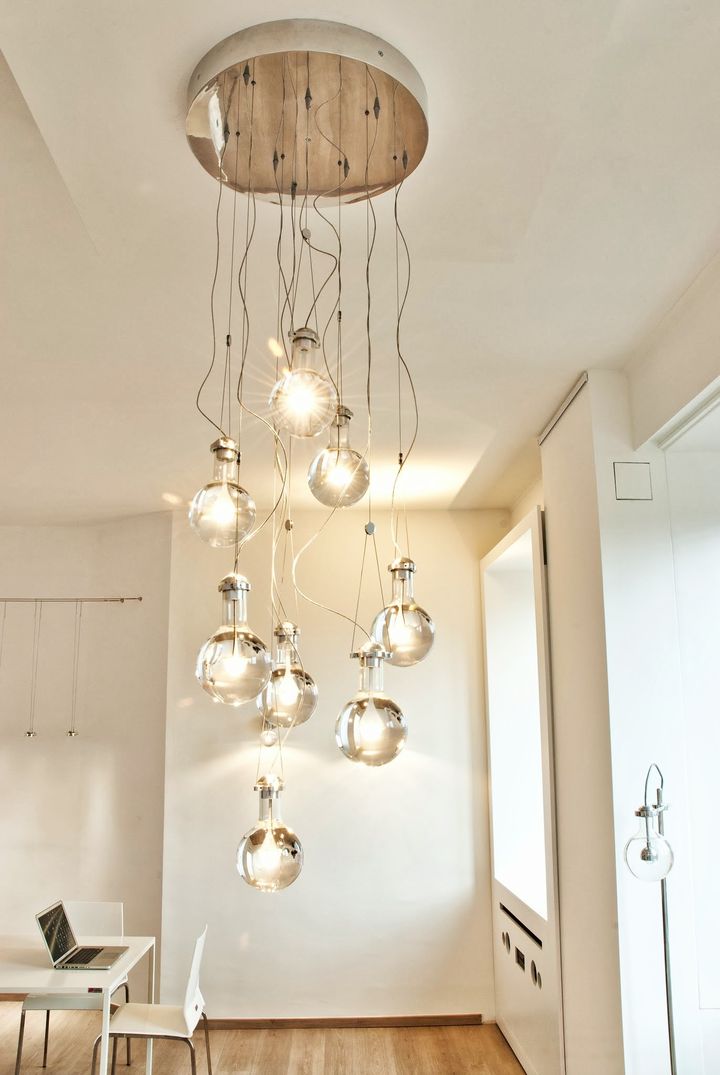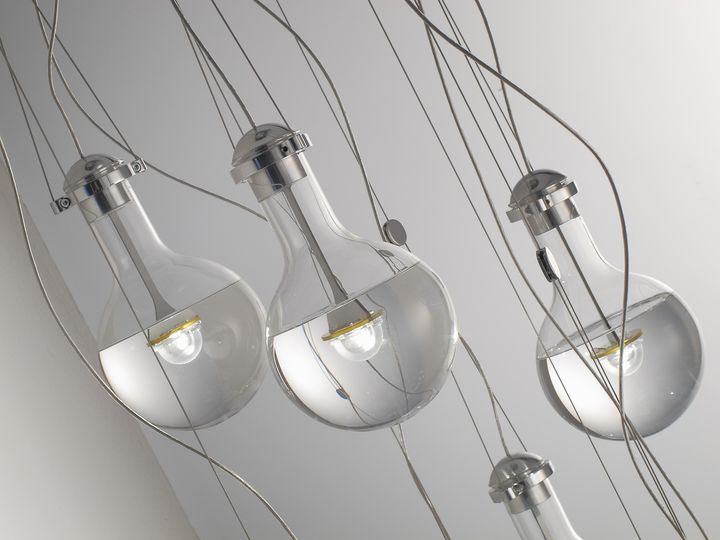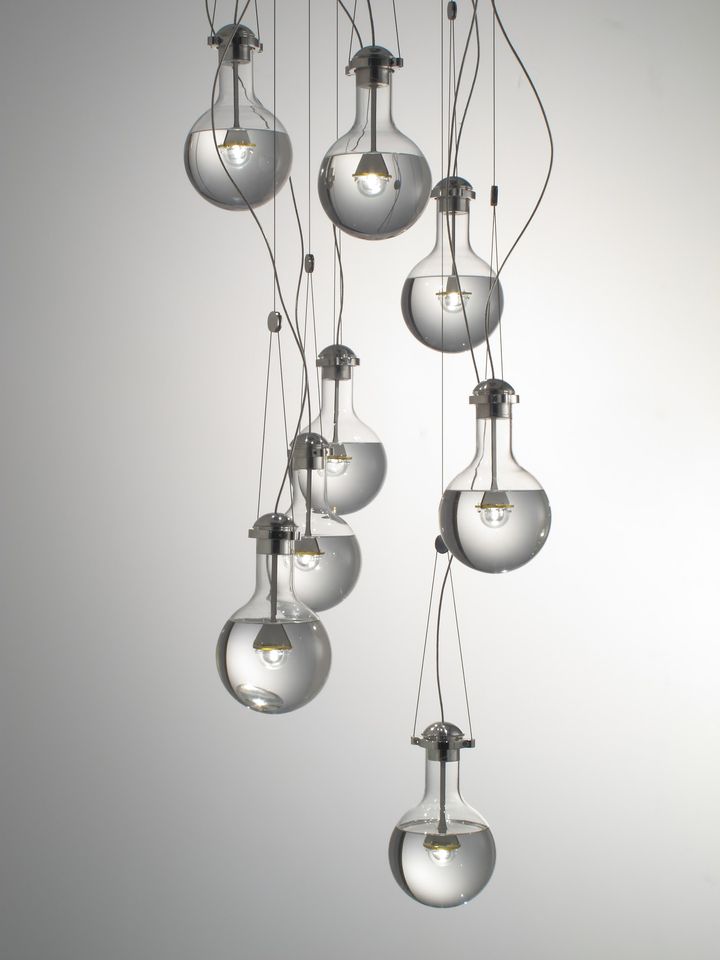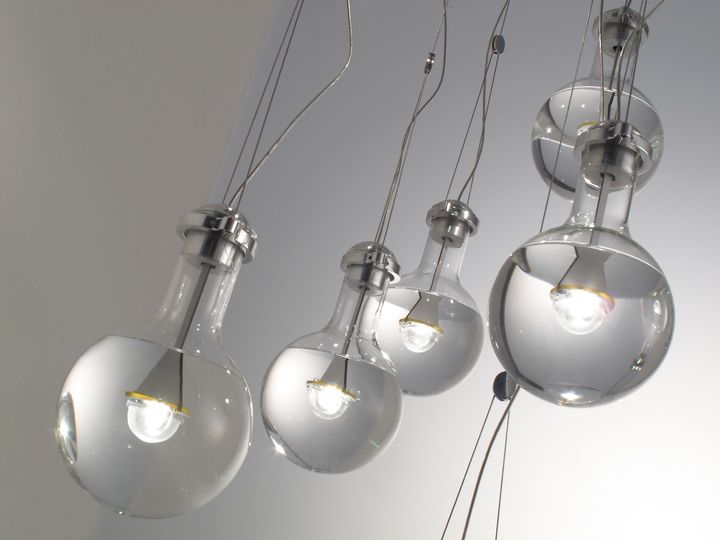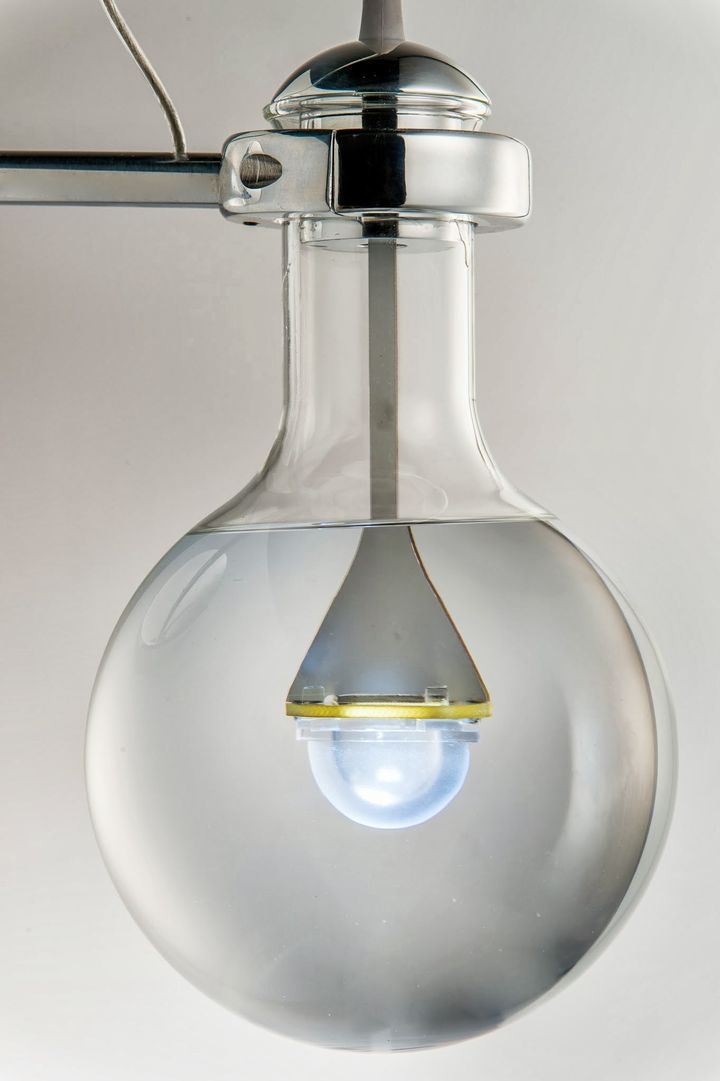 Unique and charming, the model WOMEN, Which is composed of two elements: an important ampoule blown glass resting on a base, available in different finishes, inside which is housed the electronics necessary to operate. The distilled water is sprayed inside in order to obtain a unique effect "fog", while the LED light source allows to create a wide range of thin transparent or colored reflections that are reflected on the internal surfaces of bulb itself.
The device (provided with the LED source RGB Full-color or Dynamic White) can be used for chromotherapy and aromatherapy thin, simply with the addition of a few drops inside the interrupter of essential oils.
The device is suitably protected to allow their use in outdoor and harsh environments such as SPA, swimming pools etc.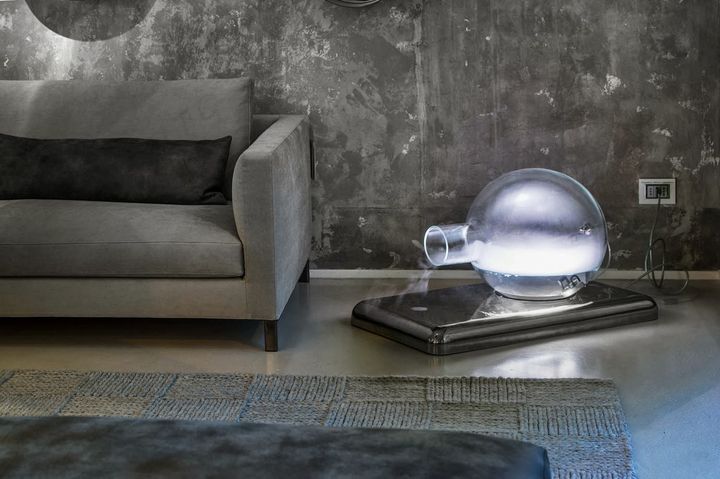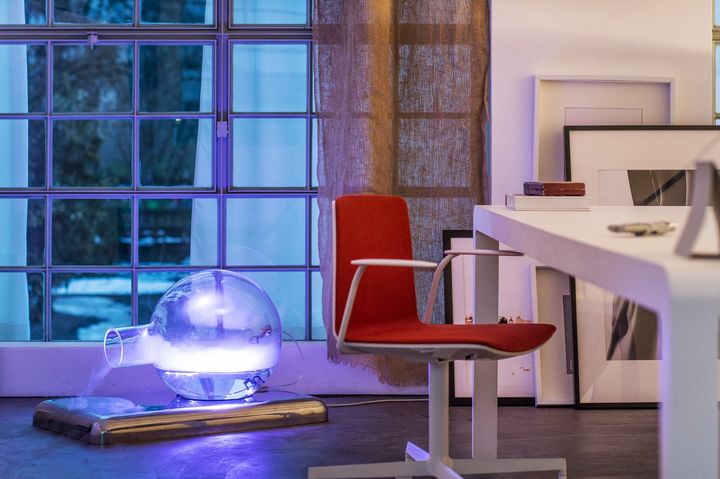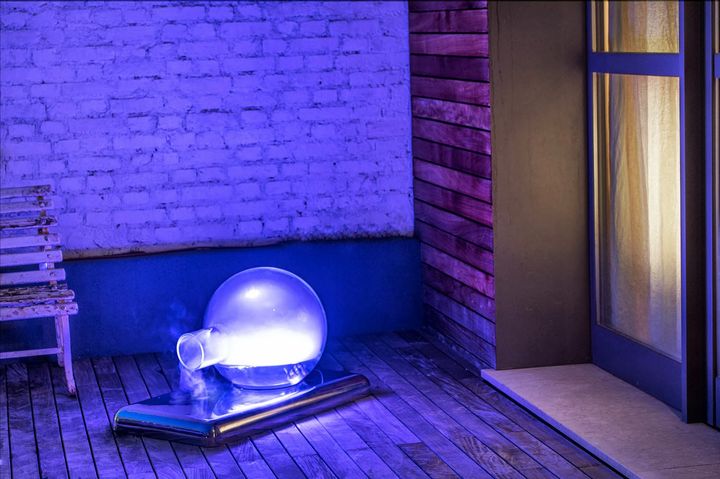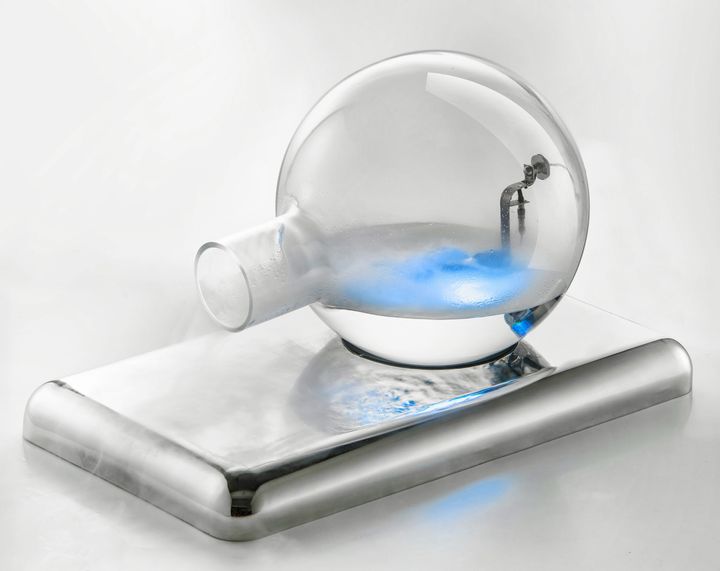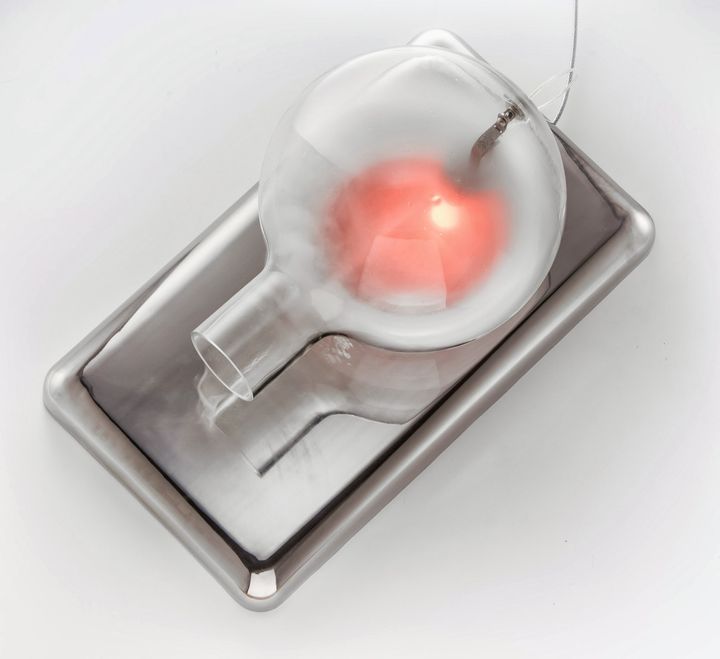 For more info visit www.trecinquezeroluce.com