Torso, the furniture family by Gianluigi Landoni for Potocco
it has been modified:
2015-02-11
di
Torso of family furnishings, sinuous and clever fusion of different materials together.
Studied by Gianluigi Landoni for PotoccoThe family of Torso furniture is distinguished by the sinuous forms, which accompany both the profiles of the sessions that the legs of the tables, and the fusion of different materials from each other, cleverly combined to create contemporary furnishings that fit well in contemporary and refined.
Whimsical, sculptural and at the same time full of dynamism, the table Torso is the main subject of the collection, defined by the designer Landoni as a swirl design for the characteristic structure of the base. Torso table matches well the set of sessions torso, composed of chair, armchair and lounge.
Table TORSO (design Gianluigi Landoni for Potocco)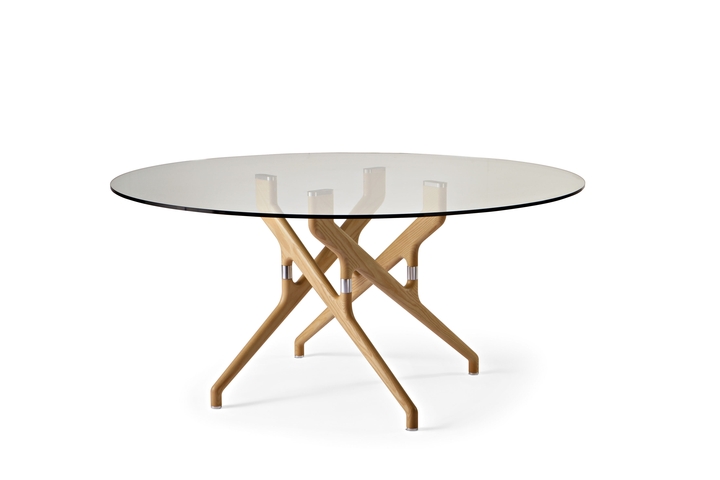 glass which, due to its round shape, provides even more seating. The table is available both with glass and ash structure in 3 4 or legs, either in total wood with 4 legs.
STRUCTURE: Ash;
FINISHES: open pore white, natural, moka, leaden gray, wenge, coal, tobacco, biscuit, dark gray aniline, aniline pearl gray, plum aniline, aniline beige;
PIANO: glass;
DIMENSIONS: 3 legs with ash base and glass top: H 73cm - Ø 120 130 or cm; 4 legs with ash base and glass top: H 73cm - Ø 150 180 or cm; 4 legs base and top in ash: H 73cm - Ø 160 cm;
PRICE: from € 1.824
Chair, armchair and lounge TORSO (design Gianluigi Landoni for Potocco)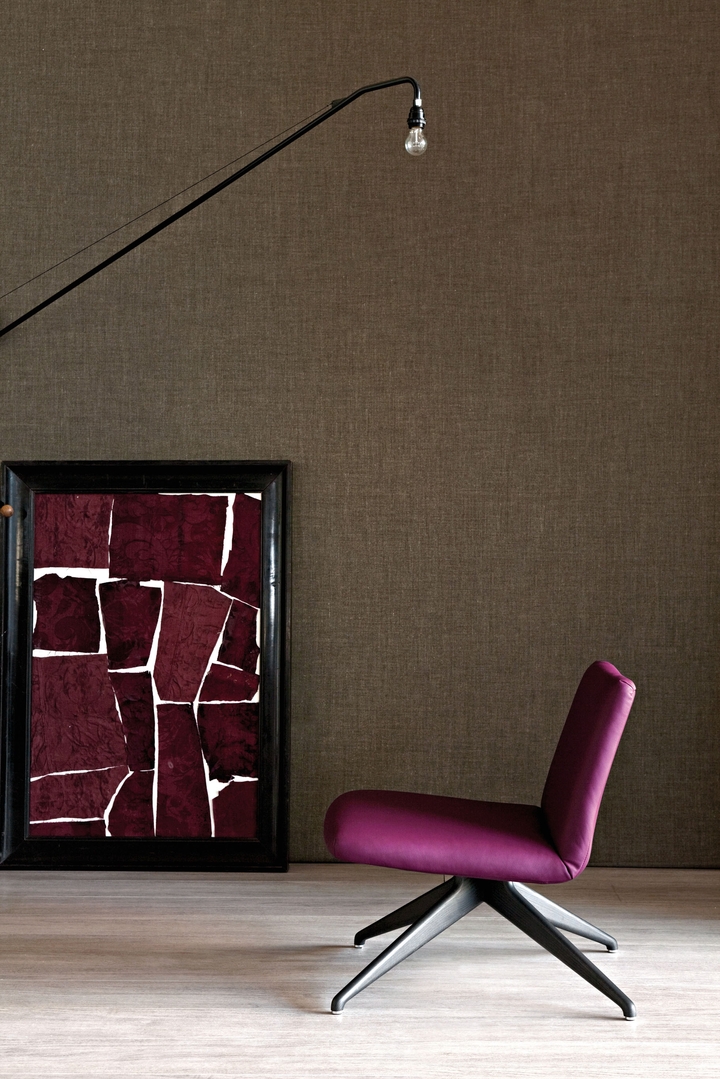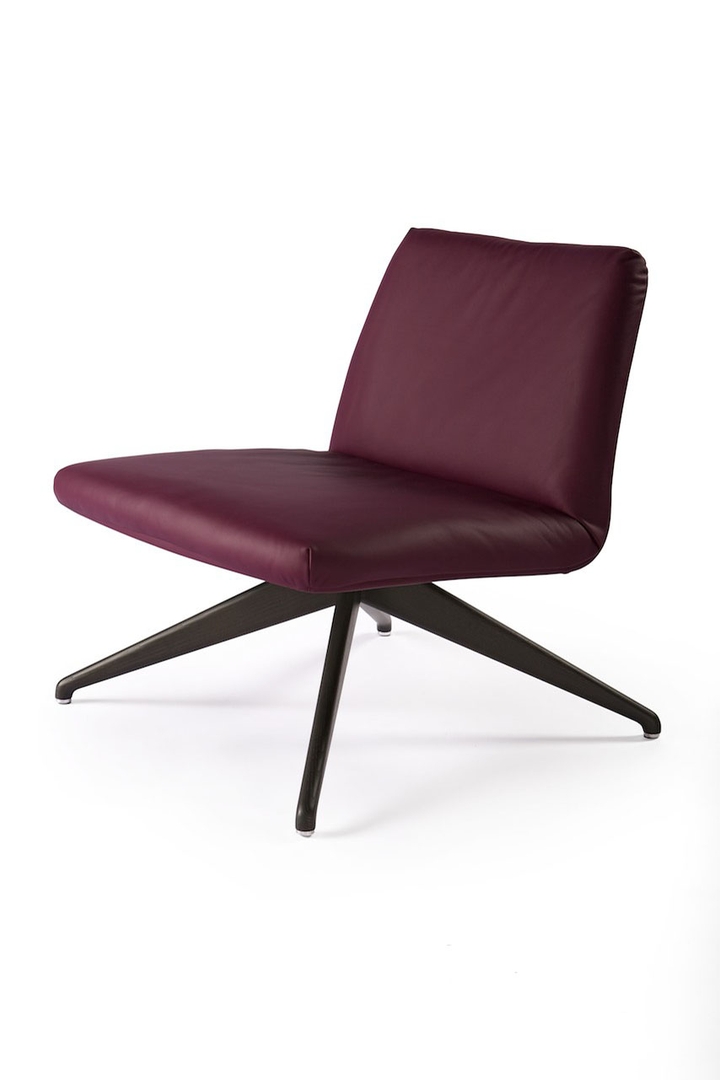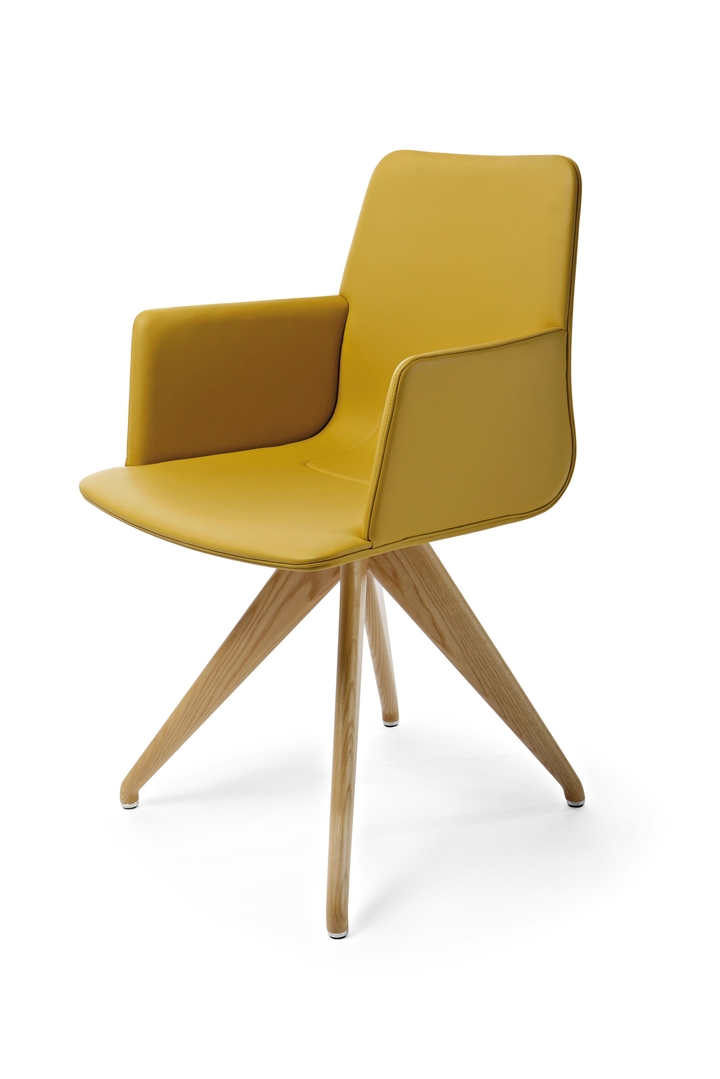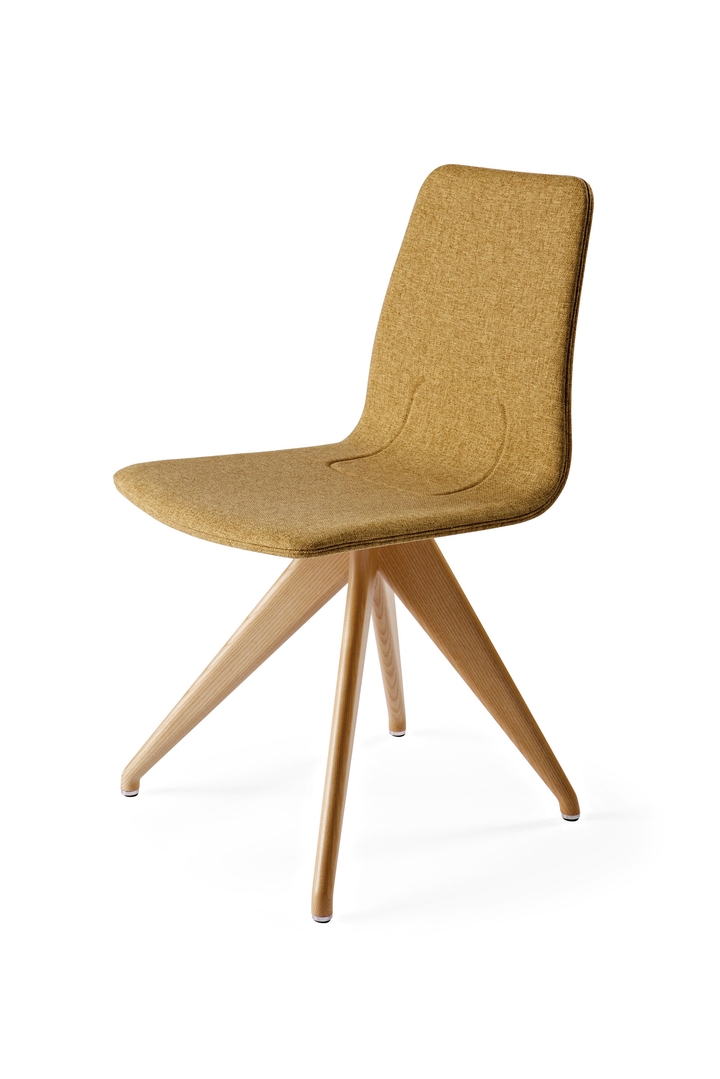 The extravagant arms ash that make up the base of the table Torso resumed, more stylized, the legs of the same name features sessions. The chair, the chair and lounge Torso are padded and covered, by choice, in fabric or leather, available in several colors.
In the chair, the seat by minimal forms and rounded profiles, is enhanced by comfortable armrests that give the seat a sleeker profile. In all its versions Torso proves the seat ideal for decorating with style the living area.
STRUCTURE: Ash;
FINISHES: open pore white, natural, moka, leaden gray, wenge, coal, tobacco, biscuit, dark gray aniline, aniline pearl gray, plum aniline, aniline beige;
COATING: fabric, leather, faux leather; DIMENSIONS CHAIR: H 82cm - P 54cm - L 47cm;
DIMENSIONS CHAIR: H 84cm - P 56cm - L 47cm; DIMENSIONS LOUNGE: H 74cm - P 76cm - L 70cm.
PRICE CHAIR: from € 569,00;
PRICE CHAIR: from € 767,00;
PRICE LOUNGE: from € 889,00
More information here