TORONTO, cork stool for playing. Preview Salone del Mobile 2013
it has been modified:
2013-03-07
di
TORONTO, Cork stool for playing, design by in-tries and Daniela Seminara, will be presented at the next fair in Milan Furniture Fair from April 9 14 2013 to, in the 22-D21 pavilion, of the Catalan company Planningsisplamo, Distributed under the company's brand MADEDESIGN.
TORONTO is one stool removable and adjustable in height, With which you can play. It consists of recyclable materials 100%, mainly cork and polymer foam.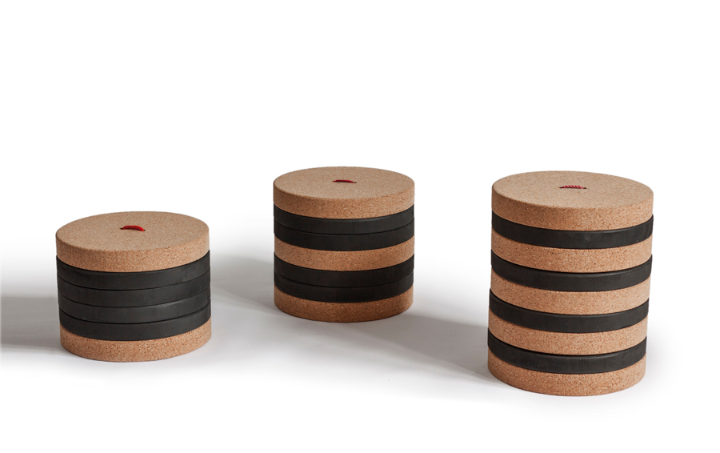 Â
TORONTO is a multifunctional furniture and convertible accompanying children as they grow, so intuitive and fun, helping to reinforce fundamental skills such as manual fine, psychomotor and spatial organization.
TORONTO has been designed in line with the principles of Design for All, that is, its morphology inisieme with its kid-friendly materials have been designed and selected to be manipulated by children of different ages and with different cognitive-motor ability.
For the little ones who still have to sharpen their eye-hand coordination, as for those who assemble and rismontare repeatedly, is great fun; but also for adults who together with their parents will love to decorate their space game, creating seats of different heights and / or psychomotor circuits, freeing their imagination to domestic adventures.
TORONTO born with the ambition to promote the inclusive fun activities where children with different abilities to share and enjoy together playtime.
TORONTO DESIGN MADE is produced by brand-oriented design with behind a wide experience in the world of contract. In this project, special care has been taken in the selection of materials, of local origin such as cork, and in the quality of the workforce that is entrusted to skilled craftsmen.
Born to furnish especially public spaces such as libraries childhood, kindergartens and schools, playgrounds or gyms, thanks to its design, TORONTO enters with sobriety perfectly even in domestic spaces.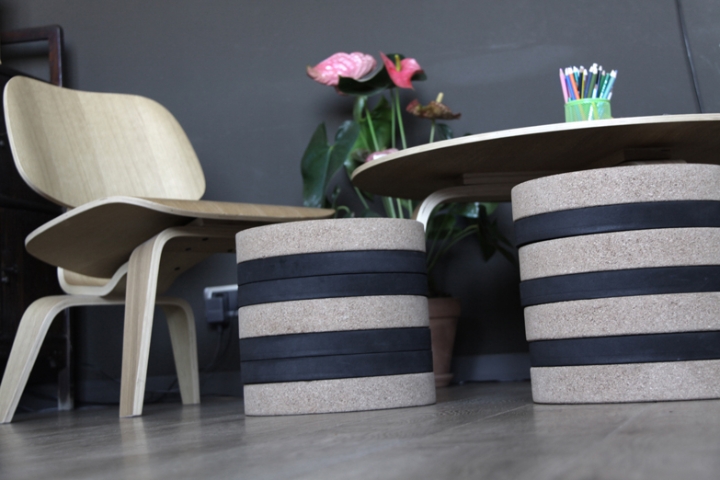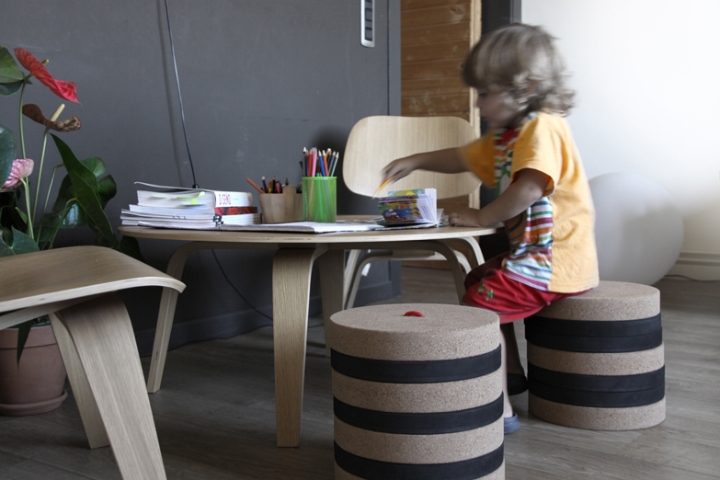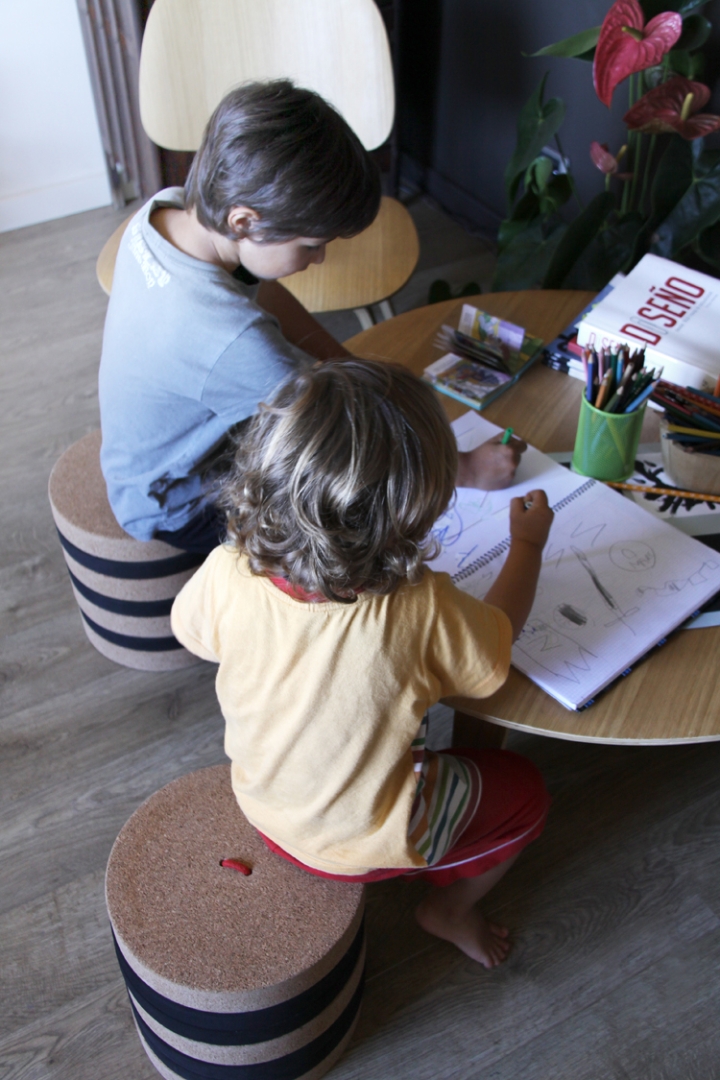 KEY FEATURES:
sit; rocking reinforcing the sense of balance; create circuits for psychomotor exercises; create educational activities with the children to introduce concepts such as the tactile discrimination, weight and other physical characteristics of the materials, and even fine manipulation of objects, insert / pull, assemble and disassemble freely or rules; decorate the space game.
MATERIALS: cork, foam
DIMENSIONS: diam. 27 cm - height 20 / 24 / 32 cm variable in function of the number of disks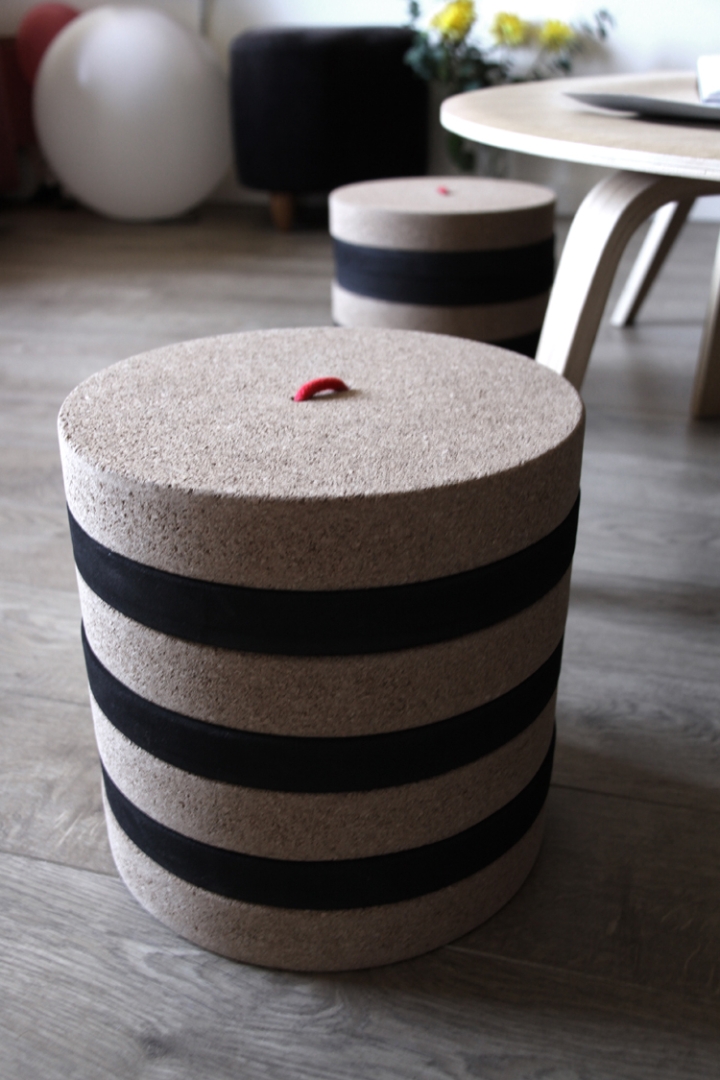 Design by in-tries and Daniela Seminara
Â
Manufactured by: MADE DESIGN by Planning Sisplamo SL http://www.madedesign.es
MADE DESIGN is a brand of the company Planninig Sisplamo, a manufacturer of the contract sector and of office furniture for over 40 years. Under the brand Made Design brings together the enterprise products that stand out to be the result of collaboration with designers, which enhance the ecological and recyclable materials, easy installation and customization.
Â