Titian of Rubinetterie Stella. Quality made with sculpture.
it has been modified:
2019-04-11
di
Michele De Lucchi signs the innovative mixer with an original design inspired by the terraces that characterize the cultivation of rice in the east.
It is from 1882 that Rubinetterie Stella writes the history of luxury faucets, adding page after page, important pieces to a production of excellence that has always combined high quality standards and impeccable aesthetic care.
Universally recognized for its timeless collections of classic imprint, Stella has also established itself in the panorama of contemporary design with proposals with innovative shapes, such as the Titian series, signed by the architect Michele De Lucchi.
To inspire the unusual forms of this mixer is the cultivation of rice: "Titian", in fact, owes its name to the pronunciation of the Chinese ideogram that defines the geometrically perfect terraces that characterize it. And it is precisely the typical design of Asian crops to outline the pyramidal structure in concentric circles that creates the base of the faucet and handles, distinguished by the strong plastic yield and the slender, light and elegant lines.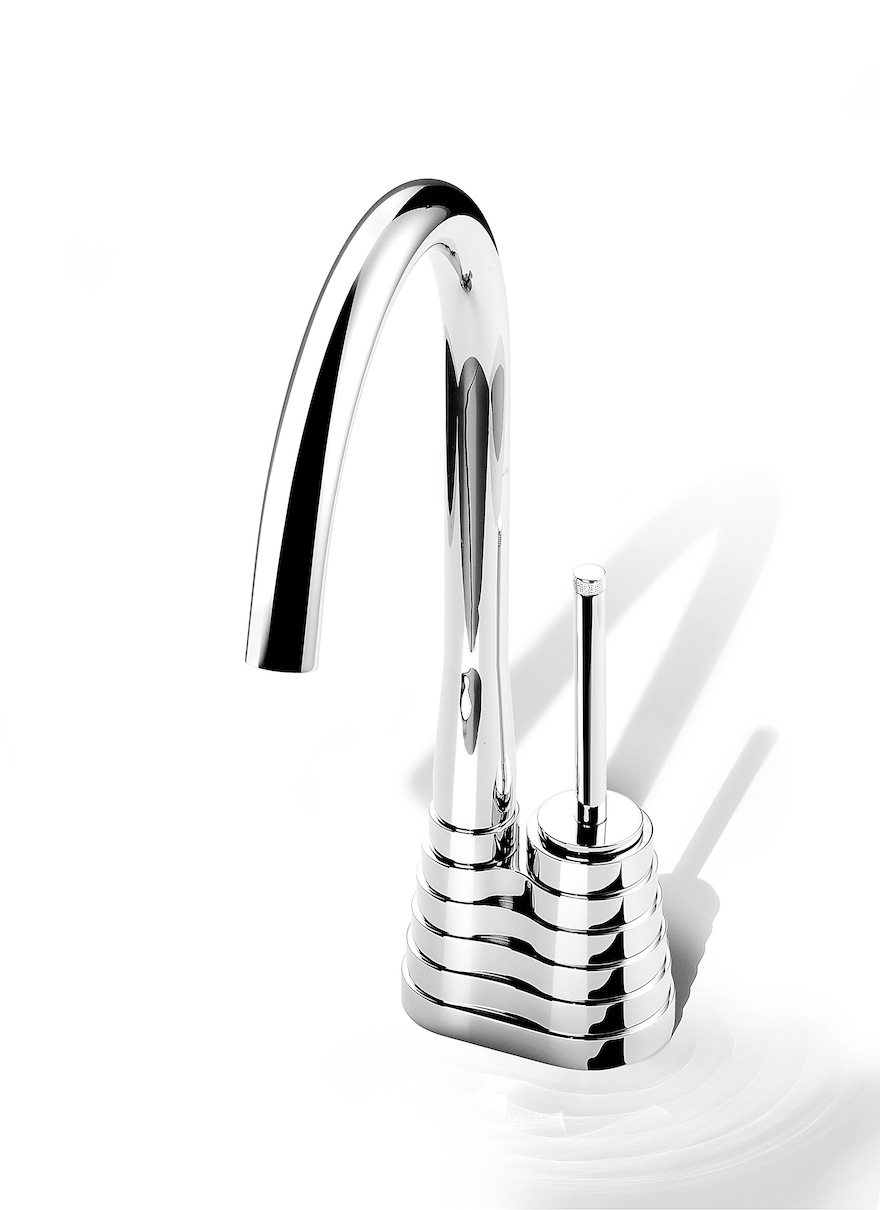 The Titian series - defined by De Lucchi himself as a "real sculpture" - represents, finally, the happy synthesis between the intrinsic quality of Stella products, guaranteed for life, and the far-sighted vocation to stylistic innovation demonstrated by the company, indispensable attitude to ride the modern market and confirm its supremacy in the field of high profile Italian taps.