TIMEASTER Rubinetterie Stella. The classic revisited by innovation it has been modified: 2015-03-31 di
Is arousing great interest to market the collection "TimeAster" of Rubinetterie Stella.
Born of the hit series "Aster", designed by architect Carlo Santi in 1982, the new series of the Italian brand, not a facelift, but a real technical and stylistic evolution that deliberately refer to the watchmaking world, not only in the aesthetic, but also for the refined mechanical solutions for the accuracy and precision of the finishes.
"TimeAster" proposes extremely innovative solutions from the aesthetic, such as, for example, a quadrant of the handle etched brass, whose color is obtained by a process analogous to that of rhodium jewelry world. The indices, the Star logo and the words "Made in Italy", reported in the dial are steel and their processing is borrowed from the assembly and assembly typical watchmaking industry. The sapphire crystal scratch resistant and anti-reflective coating handle, tested in an autoclave, ensures water resistance of the product pressure and depression. The handles alternating the glossy finish and brushed, declined in chrome and gold and in combinations of 52 and 65 mm in diameter.
The spout battery sink in 52 mm version does not differ from the project Aster Carlo Santi, while the version in 65 mm diameter is presented with a mouth designed "ad hoc" to "neck down" in perfect harmony with the handles larger diameter.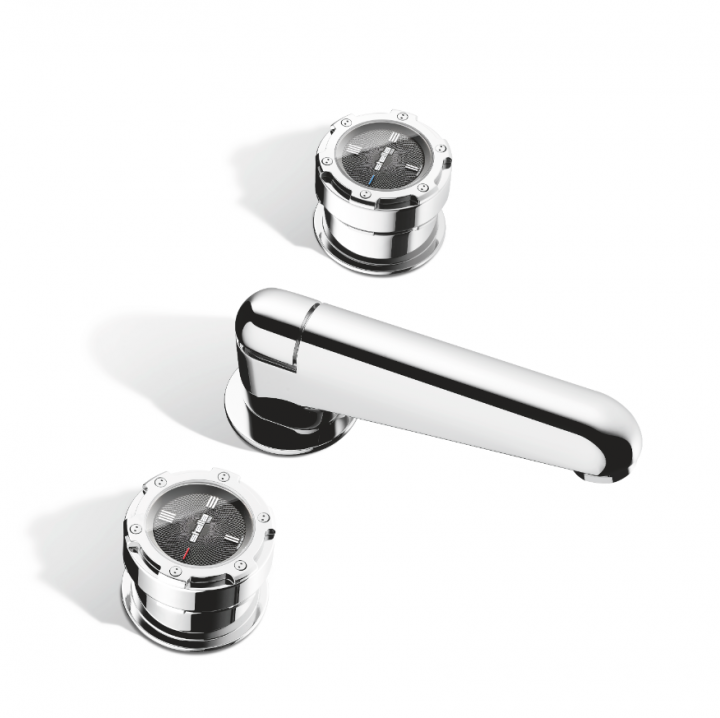 "TimeAster" thus finds its true place within the high range proposed by Rubinetterie Stella, a brand that for over a century is a credit to the Made in Italy with its collections in design copyright, from the original mechanical solutions and innovative and a quality that is second to none.