Arblu TIME, THE SHOWER designed just for all it has been modified: 2013-11-15 di
Time your shower enclosure that opens and closes in total freedom; designed just for all.
Time is the new box-saving shower, by Arblu on the occasion of cersaie 2013, Which adapts to any type of environment.
The shower cubicle has a system of total opening both inwards and outwards, Which allows access to the shower tray from the corner; doors fact, leaning on themselves, open into a single gesture gathering the wall.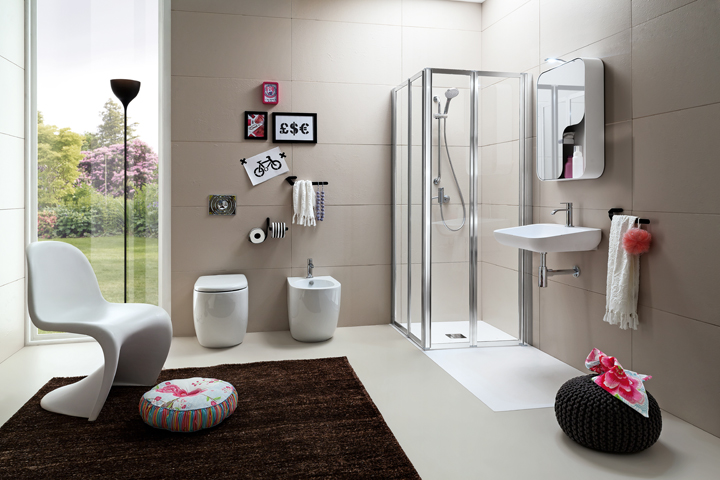 Time is also ideal in open wall solutions for environments such as changing rooms or wellness centers, as it allows you to make the most of the space occupied by the shower. A simple gesture allows the box to be closed, forming a cozy and intimate space.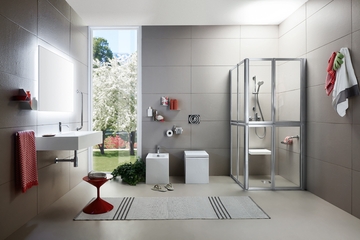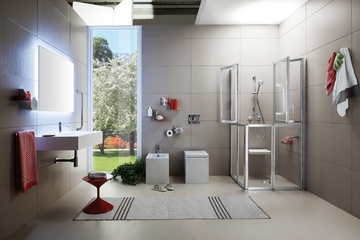 TIME is an optimal solution for those who want to have a versatile product, which can easily adapt to the available space, even in difficult situations, allowing the partial opening of the upper or lower part.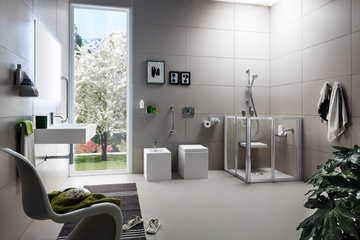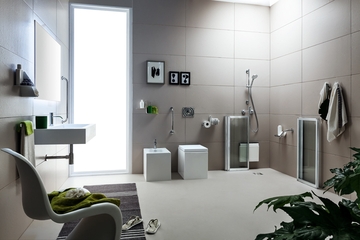 The proposal is completed by a series of accessories, furnishing aids, such as the grab bars, the floor-level shower trays which, combined with the fully opening boxes, allow easy access to the shower. Time is a shower enclosure with aluminum frame available in two heights, h eh 190 95 cm cm.