Tiffany Free-LED, rechargeable decor lamp, also for outdoor
it has been modified:
2015-07-22
di
Tiffany Free-Sheratonn LED rechargeable lamp decor that you can take anywhere, also suitable for outdoor
For those who want a touch of elegance outdoors, Sheratonn has designed a lamp that meets all the characteristics of convenience, safety and aesthetics, and thus comes Tiffany Free-LED.
With a charging time of just over 60 minutes, this lamp can remain lit for at least 12 hours, thanks to the use of energy-efficient LED. Made of transparent plexiglass it is light and functional, ideal for outdoor use and fits elegantly to any situation: on the terrace, on the boat, but also to give a touch of glamor to the campsite. And for the most romantic atmospheres Tiffany Free-Led is also equipped with a cover / diffuser, to be applied on the LED light bulb, for an effect of light more diffuse.
The charger with charge indicator light is included in the package.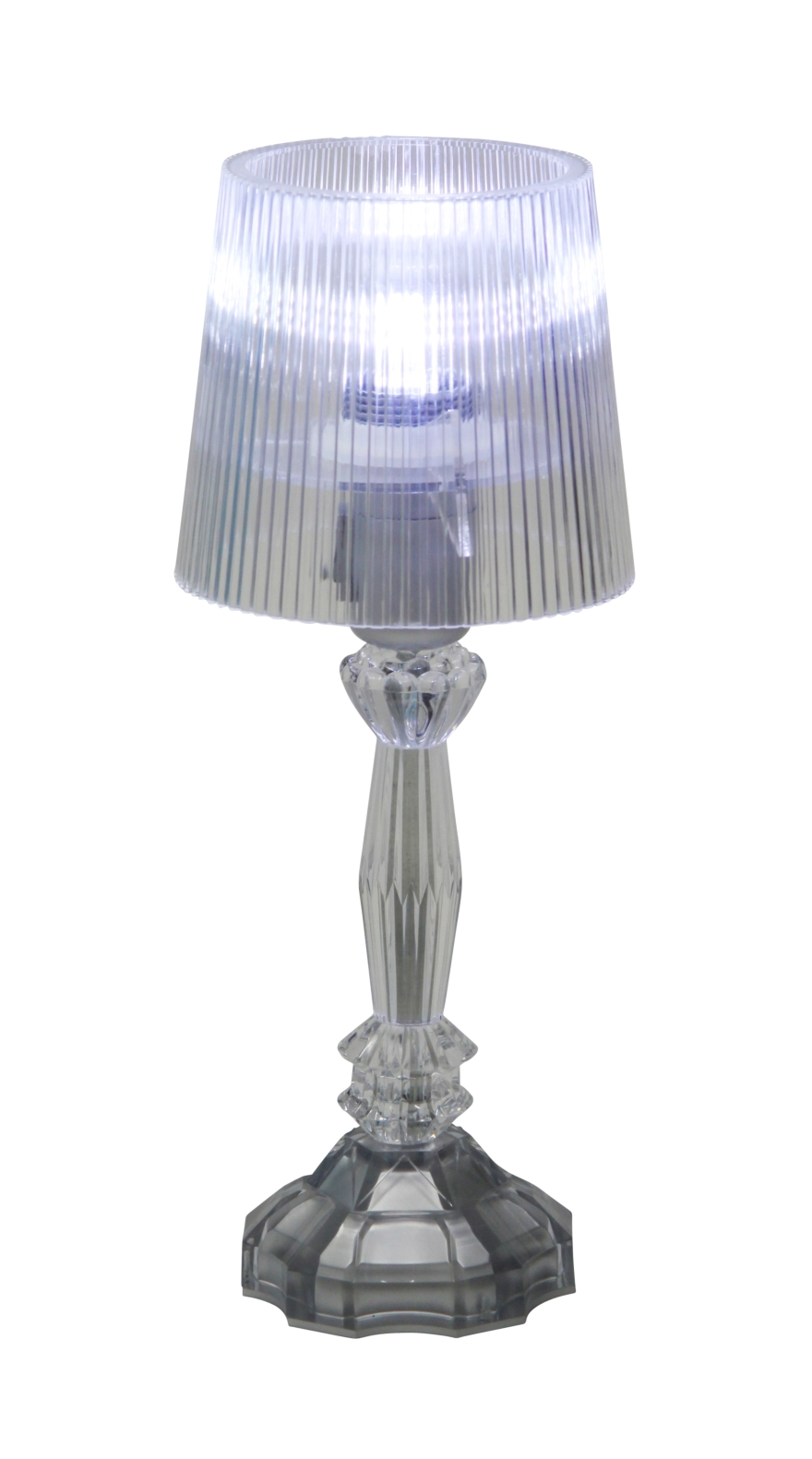 Tiffany Free-Led Sheratonn the rechargeable lamp that follows you everywhere is made of transparent Plexiglas (diameter Height 33,3cm 13,5 - cover / speaker and charger included in the box) retail price Euro 107.50