The Fabbian Gluttony, a special dinner it has been modified: 2013-01-14 di
In St. Petersburg, at the Salon Podium, the well-known Italian brand Fabbian Lighting delighted architects and interior designers with an unprecedented combination of kitchen and Italian design.
At a special dinner, entitled "The Fabbian Gluttony", Two flagship products Fabbian: Cube and Tile, have become containers for the most popular Italian food, with a focus on the Venetian cuisine.
It all started with the Venetian aperitif par excellence, the Spritz, poured in to Fabbian transparent Cube. Then, the architects invited were delighted by a salad of octopus and potatoes served on plates of luxury: the Tile windows, usually used to create walls of glass and light, have become an opportunity for the setting for this delicious dish.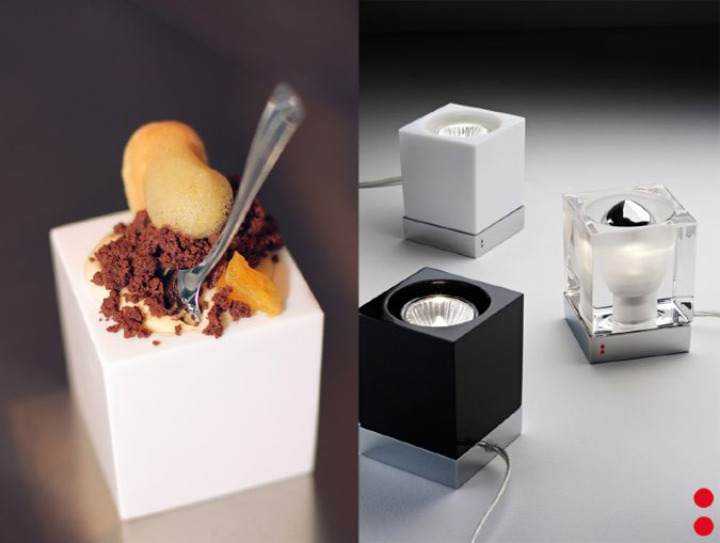 To end the evening, the excellent Tiramisu: a flow of custard with ladyfingers and coffee cookies within white Cube Fabbian.
The real treat for the eyes and the palate, accompanied by good Italian wine. A different way to present Fabbian products through a multi-sensory and emotional journey in Italy ... staying in Russia.
For more information www.fabbian.it