Studiòvo / suspension Armille for Martinelli light
it has been modified:
2013-02-07
di
Looking back recovering the purity and authenticity of primitive forms without sacrificing the richness of content and meanings hidden in every object, in every place, in every story. E 'right from the pages of history textbooks that ancient designers Studiòvo Marco Vincenzi and Andrea Caturegli, In collaboration with the architect Paul Frello, Drew to form, and name, to Armille, scenic and ethereal suspension interiors made for Lucca Martinelli Luce.
Its etymology, from the Latin Armus, namely humerus (the bone of the upper arm), leads us directly in ancient Rome, a time of unparalleled prosperity and strength in which to tread the boards of city life were the brave soldiers of ' Imperial Army, fighting in the tumultuous battles. The wrist, but also in the arms and ankles they wore "the bracelets", in fact, that is concentric bracelets made of different materials (such as metal rod, the metal elements detached, ivory, bone, amber etc ), symbols of brilliant skill and irrepressible physicality.
The circular shape of these precious jewelry, comes today from a suspension decorative appeal, whose intensity is equal to the power of its original etymological meaning. All this is possible thanks to the diffuse light provided by the reflector steel white open in its upper part and, at the same time, lighting direct opal satin acrylic diffuser.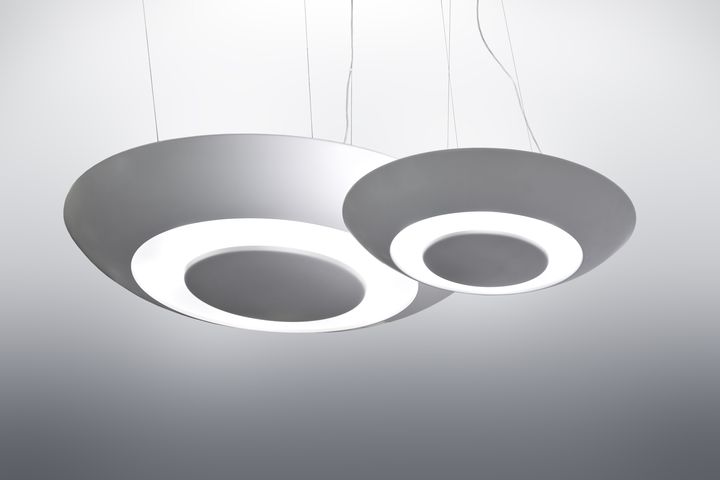 All-seeing Armille, and all lights. As a pupil, a bright source of light, the suspension signed Studiòvo demonstrates that he very well learned the lessons - History!