SportXtreme presents glasses Overlook GX-18: technology meets sport! it has been modified: 2014-05-14 di
The new glasses Overlook GX-18 of SportXtreme not only serve to fix our eyes from the sun during sports, but also to make videos or take photos.
In fact, the frame, lightweight yet robust, contains within it a cutting edge technology that allows shooting spectacular while practicing your favorite sport!
Distributed by, SofTeam division dedicated to the distribution of technology products designed for athletes, the new GX-Overlook 18 integrate a Full HD camcorder with CMOS 1080p 5 megapixels and record everything that your eyes look, thanks to a wide-angle lens of 135 degrees.
Perfect for fans of cycling, running, skateboarding, parkour, wargames, skiing and snowboarding,
are equipped with a microSD slot, a USB port for transferring images and recharging the internal battery and interchangeable lenses, polarized and colored specially designed for outdoor activities.
Designed to deal with extreme weather conditions such as humidity, rain and high temperatures Overlook new GX-18 are perfect for capturing our sporting achievements and turn on creativity.
Resume your surroundings has never been easier: the high definition camera is positioned at the center of the model, while the ignition control, power off and recording is fully integrated in the side and can be activated with the push of a finger!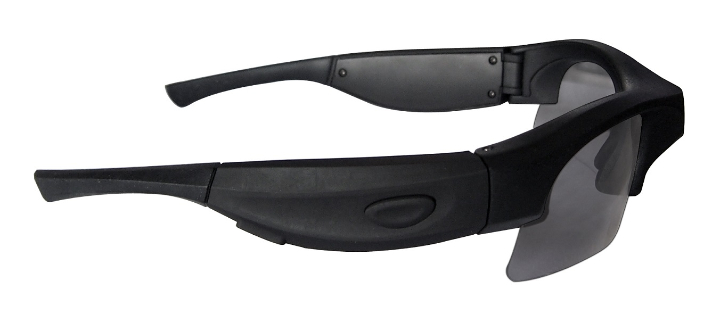 Specifications:
Video Format: Mov / H264
Video Resolution: HD 1080p (1920 × 1080) 30fps
Video Resolution: HD 720p (1280 × 720) 60fps
Recording: Audio and Video
Acceptance angle 135 degrees
Interface: Micro USB
Battery life: 1 hour
Recording time: 50 minutes / 4GB
Memory Slot: microSD HC
Operating system: Windows and Mac OS X
Built-in lithium battery: 5V DC / 500mAh
Weight: 68g
More information about: www.sportxtreme.it