Space-Y, one clove of creativity by Fontanot it has been modified: 2013-11-25 di
Creative laboratory Fontanot It presents his latest project: this is Space-Y, the container designed to recover the space behind the spiral staircase.
Like every product of FontanotLab, also Space-Y He answers the questions and needs of who has a scale and wants to make the most of the space around it. One clove of creativity that allows to keep on hand that is needed without for this giving up the order.
So resistant that it can withstand up to 100kg of load (try to use it as a chair!) And equipped with wheels that allow you to move it easily, the container Space-Y it integrates perfectly with any spiral staircase and can be customized to meet the aesthetic needs of any interior.
Totally made Poplar wood FSC (and fully recyclable) is sold in natural color, but can be easily painted with water colors.
A simple and functional, minimal design and geometrically elegant, born from 'creative flair of Valentina Downey which, together with Marco Vantusso and Paolo Colombo, Davide Mazza, Davide Oriani and Emanuele Palmiotti (0 + 1), is part of the FontanotLab project that represents enterprise and the company's attention to new trends and the potential of a constant contact with the new generation of Italian design. Space-Y has a rounded shape, designed to accompany the movement of the scale spiral and to perfectly hide under the stairs: the lid has a circular hole that replaces the handle opening also allowing easy and safe.
For sale exclusively on the Fontanot e-shop, Space-Y has been designed to be assembled with extreme ease, also to the detailed assembly instructions that can be found on the site.
Fontanot skillfully and accurately puts into practice all the rules for a successful online sale for the company and for the customer, allowing the latter to receive all the information necessary to make a purchase in line with their expectations and allowing them to have all
useful information before and after the selection of the article.
In addition, buying online is convenient, deliveries are free and fast and the chosen item, whether it is an accessory or a ladder, has all the qualities of a made in Italy product: design, safety and care in the choice of materials.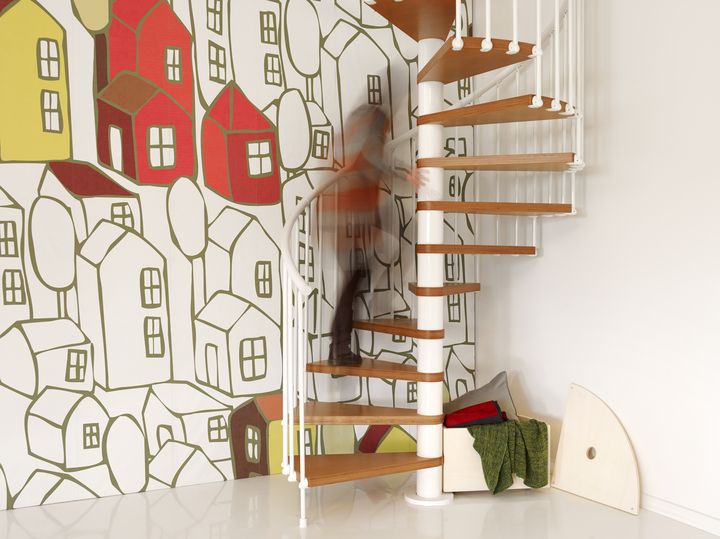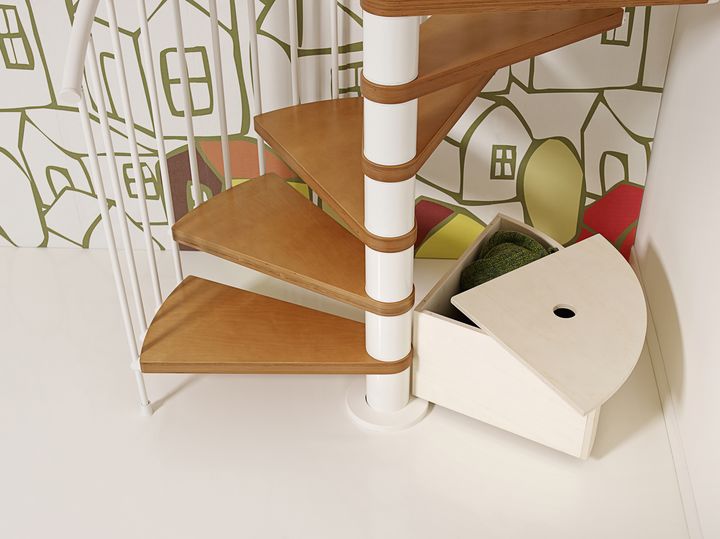 Su www.fontanot.it all updates and news on ladders and accessories.