Sovrappensiero Design Studio / Safe Harbor
it has been modified:
2012-12-05
di
Sovrappensiero The study, in collaboration with the laboratory of Milan handmade pottery Puzzo, presents an exclusive limited edition: a series of buoys 200 ceramic numbered.
Reference point for navigation and symbol of safe mooring for boats, buoy crystallizes its forms and its significance in the ceramic to enter our private habitat, where even the surfaces of wood and stone may become liquid.
Objects flavor emotional signature of the work of the designer Lorenzo De Rosa and Ernesto Iadevaia, exceeding the limits of rationality to give a moment of suspension by the newspaper.
Ceramics, ancient material and extremely versatile, is glazed before immersion and then spray, creativity combines the savoir faire to give this production a contemporary identity.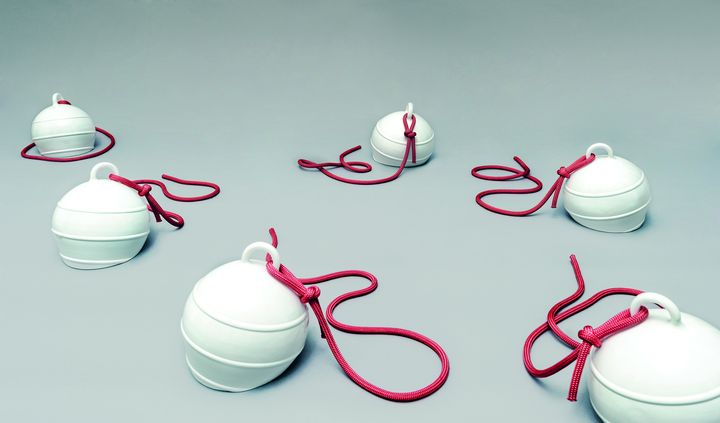 The buoys are a faithful reproduction in real size and have a diameter of 23 cm.
For info on where to buy, please contact: info@sovrappensiero.com
Photo credit: Mark Casino