Koya desk, Marie Christine Dorner designed for Ligne Roset
it has been modified:
2015-11-08
di
The little wooden bird is not the only detail that makes the original Koya desk designed by Marie Christine Dorner for Ligne Roset.
The particular conformation of the desk Koya creates a work area underwear, where screens in fabric applied to the structure also assume the function of eliminating annoying reflections from monitors used inside.
Structure in solid natural or anthracite stained ash, worktop and matching shelves in veneered ash panels. The two vertical supports are made of solid wood ash with a decorative motif, the largest surmounted by a sculpted bird.
The white stained ash has visible grain with a natural ash structure, while the anthracite stained ash has visible grain with anthracite structure. Alternatively, the structure can be equipped with 4 textile solutions predefined by the designer.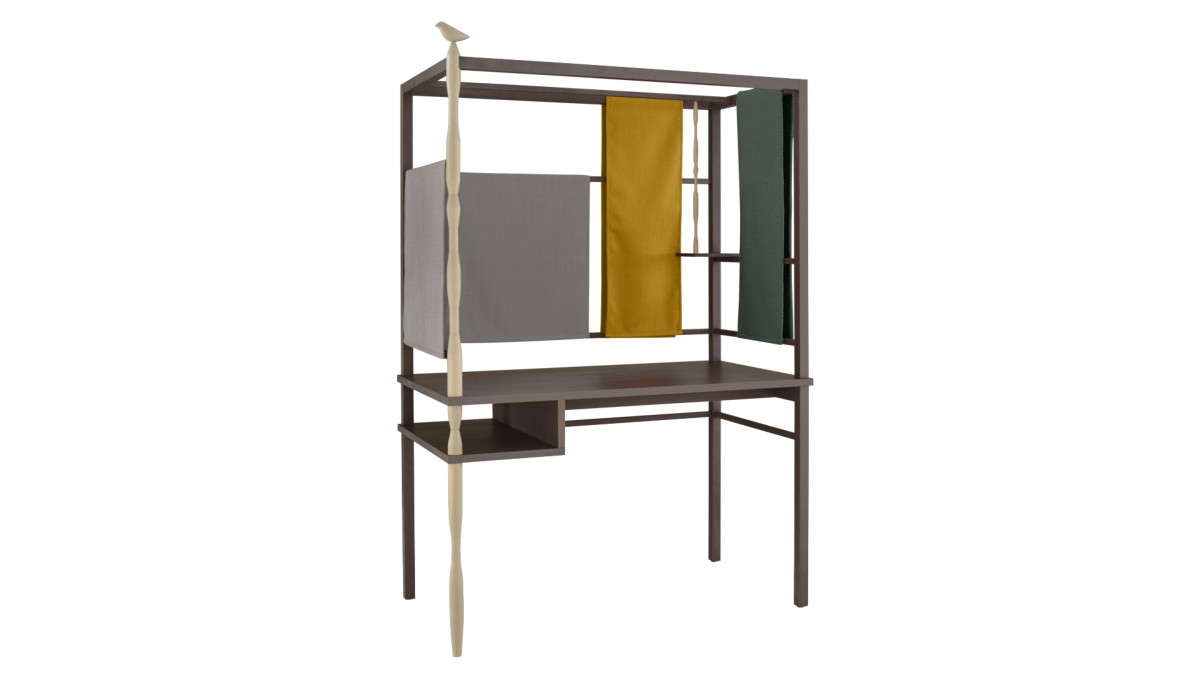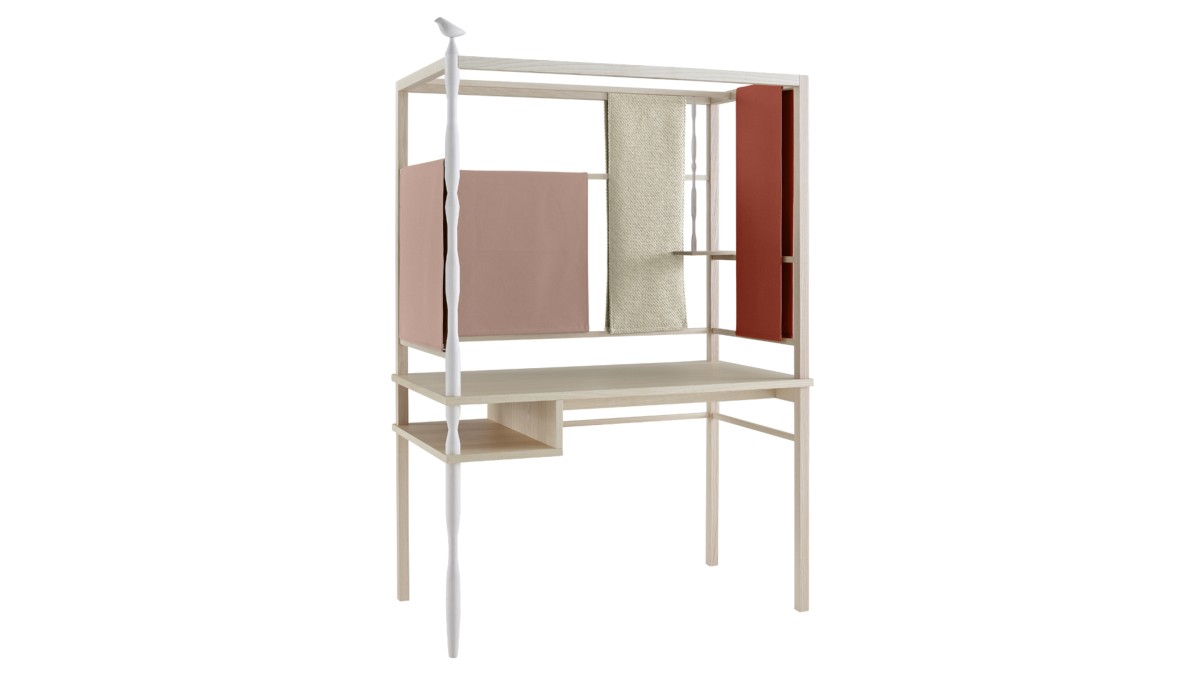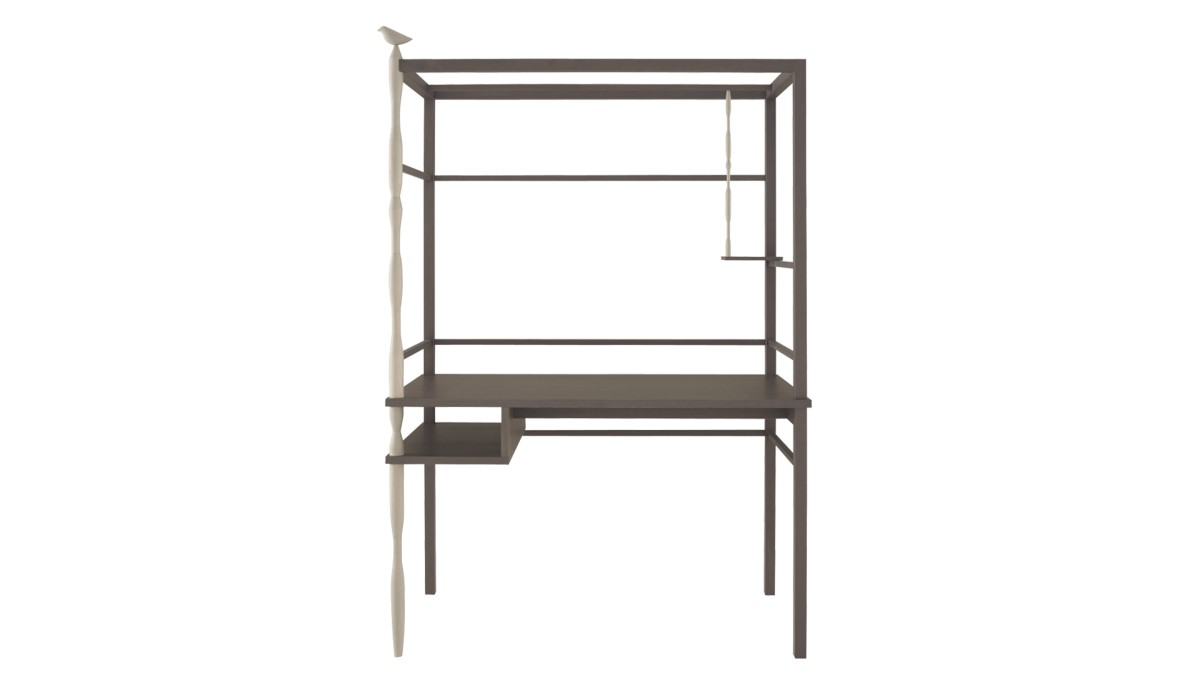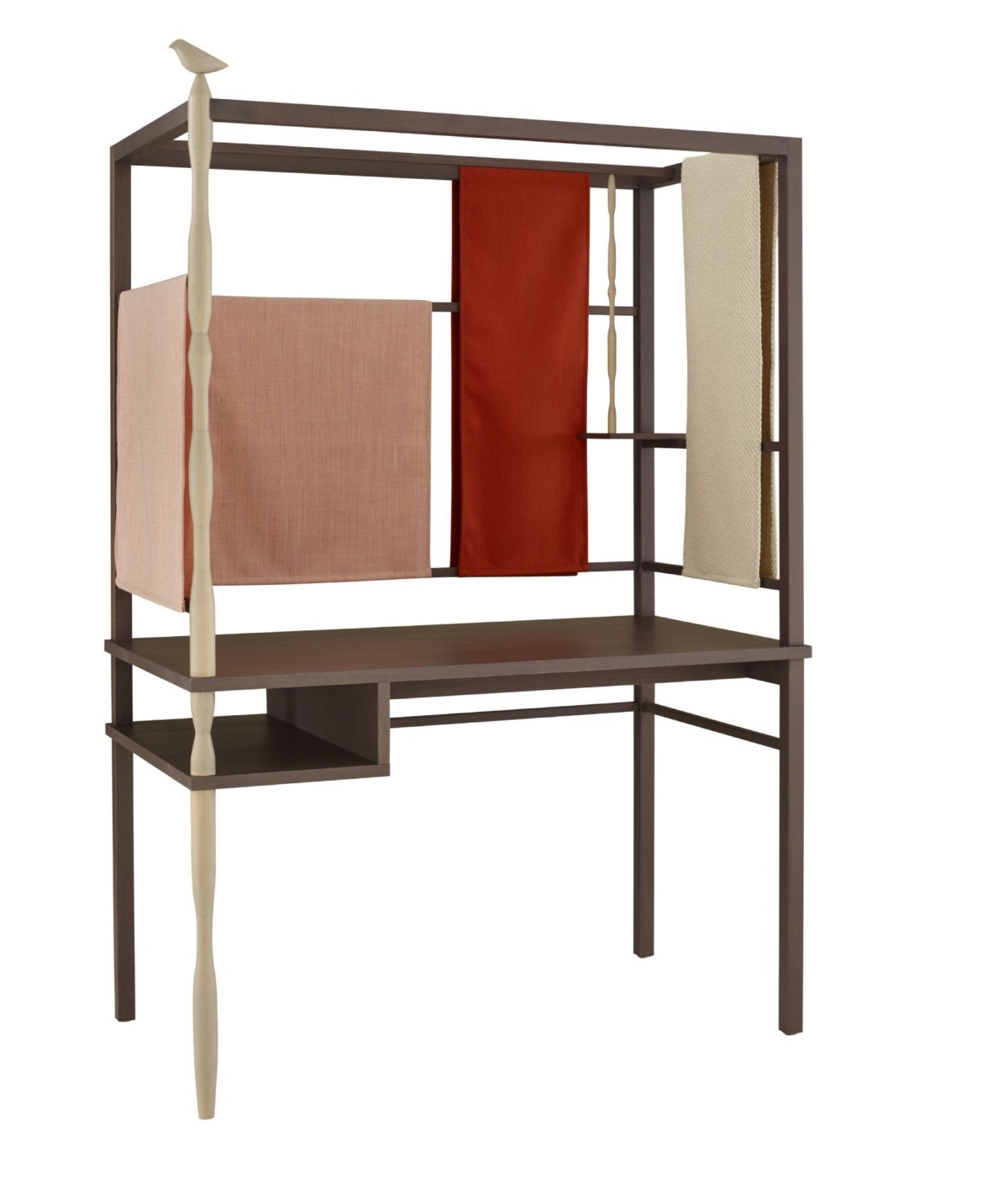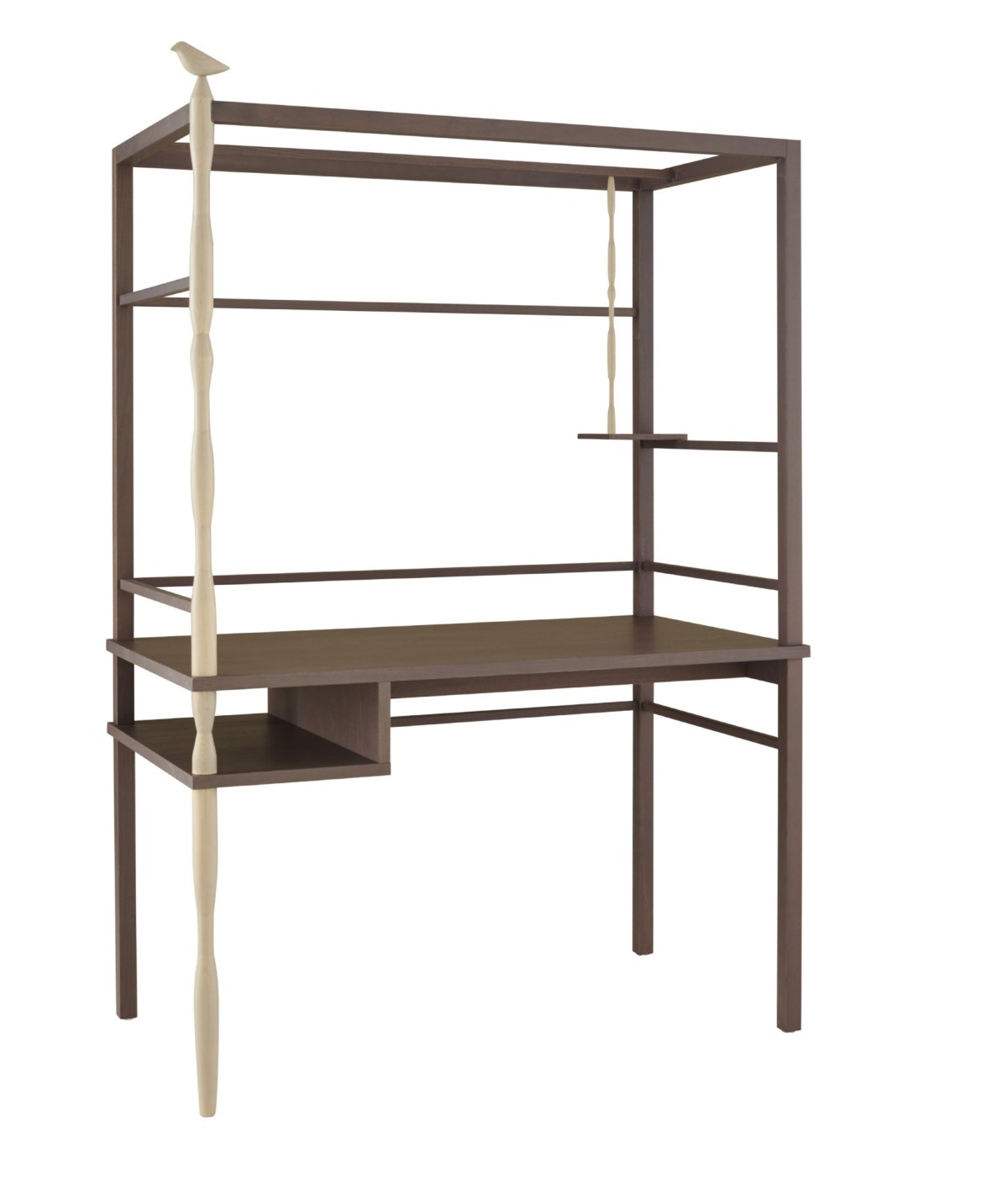 From left to right (looking at the desk) - natural / white version: 2 "square" protectors (56,5 x 50 cm) of the same color in 614 Canvas (pink), 2 rectangular protections (87,5 x 30 cm) in 2 103 ( cream / kiwi color) and Steelcut Trio 2 565 (tobacco color) - anthracite / anthracite version: 2 "square" protectors in Hot 242 (dove gray = gray), 2 rectangular protectors in 2 962 (pond = gray blue green) and in Hot 462 (cognac = honey yellow).
The textile panels are actually from 113 50 cm x and x 175 30 cm: must be placed simply on the horizontal bars of the structure, folded in two and secured with weights, like linen put to dry ... So split provide a skin intimacy.
Desk L P 120 65 179 A