SCENARIOS OF INNOVATION 8 / INTERNATIONAL DESIGN COMPETITION
it has been modified:
2013-02-22
di
INTERNATIONAL DESIGN COMPETITION - DOMESTIC NATURE
Paths for innovative design of products and collections for the craft and the Tuscan artistic industry
Inside the CREATIONS OPEN SPACE space Materials (Macef / Pad.1 CREATIONS area) the project was hosted Innovation 8 scenarios. The objects presented within the area are the results of the path relative all'8 edition dedicated to the theme of the competition Nature Domestica innovative design of products and collections for the craft and the Tuscan artistic industry.
On display were prototypes 18, chosen from among the more than 550 projects presented, produced and promoted by 15 Tuscan companies involved in the project with the aim to compare the products and their potential attractiveness markets.
What Scenarios for Innovation
It is an international competition for students of schools oriented artistic and design that involves a series of Tuscan craftsmen. Goal is to strengthen a relationship of creative growth for companies and for students and nurture the formation of a Design Crafts, theme strategic and fundamental for the transmission of culture and creative industries material distinctive Tuscan productive.
The eighth edition of the competition entitled Domestica nature trails for innovative design of products for the world of craft, Was geared to respond to those who are the need to find and build domestic prospects in living life more humane, harmonious with the natural world. These need to underpin the radical changes and evolutionary of our societies, not yet ready because set of development models obsolete, no longer correspond to human needs. In this general theme 15 companies of small and medium enterprises Tuscan were compared and presented to an audience represented by over 20 between Colleges & Universities Italian which 2 international oriented artistic and design, illustrating specific guidelines on the markets, materials, techniques production planning and briefing.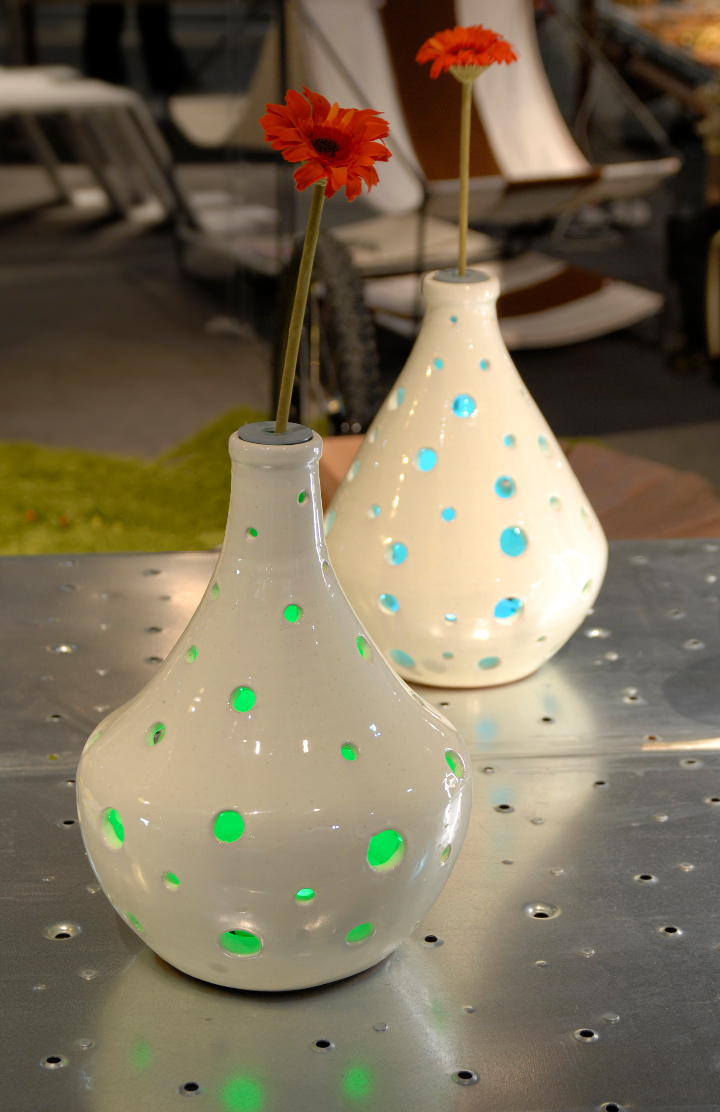 DALIA, Vase bright
Thought for the furnishing of gardens and terraces, is equipped with a battery that allows it to be independent of wires and then easily placed. The LEDs change the interior color scheme interior lamp activating as decoration and making the object suitable for furnishing outdoor night events. Produced by Elves. Price on request.
Materiali_Ceramica hand turned, glass, LED lighting
Designer_Maria Timor Diaz
coordinatore_Andrès Conejero Rodilla teacher
Universidad Politécnica de Valencia_España
Made DA_ Elves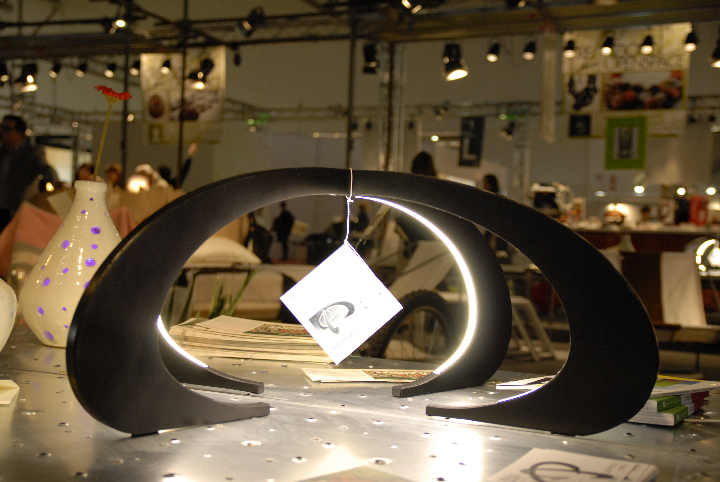 EGIR, lamp out - in door
The lamp combines traditional materials such as steel with established technologies, in particular led to remote phosphor, which favor high lighting performance with low power consumption. Manufactured by Elves. Price on request.
Materiali_Alluminio, LED lighting
Designer_Matteo Capacci
Professor coordinatore_Paolo Zani
ISIA, Institute for Artistic Industries in Faenza
Made da_Elfi
www.elfisrl.com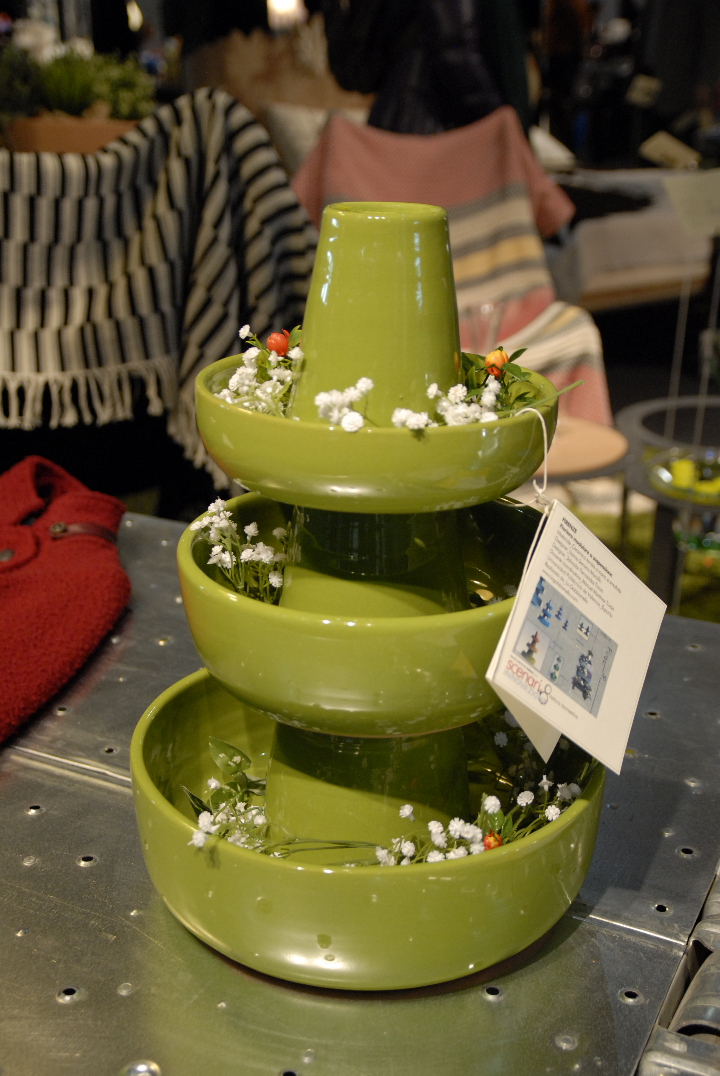 BIKE PARKING Portabiclette modular system
The product fits in the rediscovery of good practices to encourage the mobility sustainable urban. Impruneta terracotta (Impruneta is one of the historical reference for the production of baked traditional Tuscan), this modular rack can take different forms, adapting to urban needs and contexts in which it is placed. The use of terracotta combines the enhancement of local identity by reducing the environmental impact on the cycle produzione.Parking Bike is produced and distributed by Poggi Ugo Crockery. Available in modular versions from 90 Euro.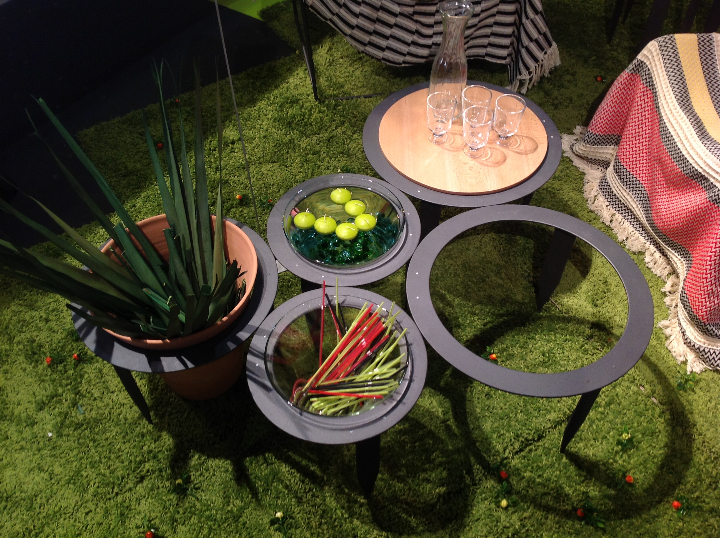 Oo! Modular outdoor
It is a modular system designed for the garden and terrace. Combines traditional Tuscan materials such as clay, glass and steel in a novel way. The product, in two versions (H. and H. 30 80) is distributed by Manufactures Rossi and is available starting compositions 3 elements. Price: from 210 Euro.
Materiali_Acciaio spray painted, machined terracotta, glass, wood
Designer_Sara Martinez Corcuera
coordinatore_Andrès Conejero Rodilla teacher
Universidad Politécnica de Valencia_España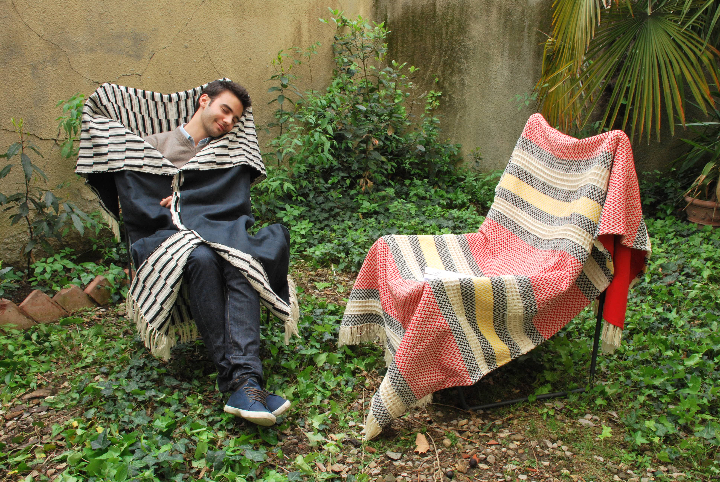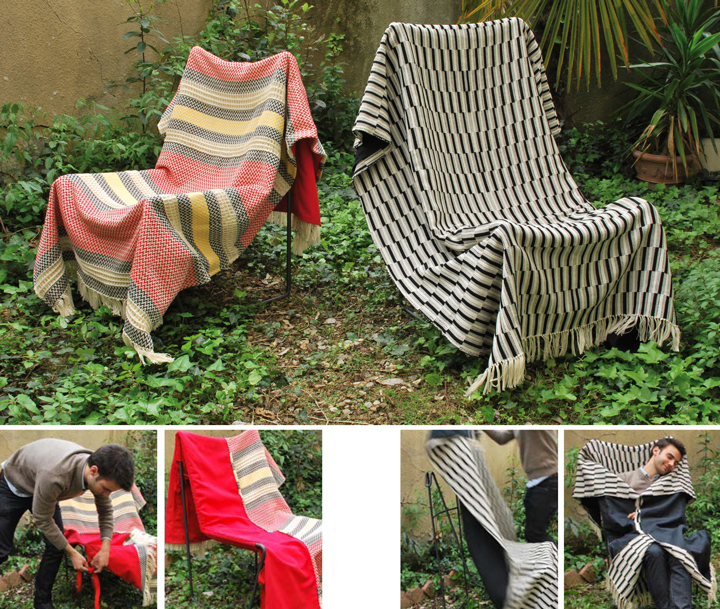 THE CHAIR OF THE HOMELESS, armchair
This armchair, designed for the "winter garden", is a carpet, expertly woven by hand and placed on a three-dimensional structure, which frames and protects like a warm blanket in the guest. The structure made of metal rod is ready to accommodate with simple and rapid gestures tissue, which by its nature artisan can be decorated and customized. Produced by Laura de Cesare Rossi and Manufactures. Price: 900 Euro.

Materiali_Tessuto white black pure cotton, interprets the textile
popular. Fabric red yellow black and white double-sided inserts
Honeycomb. Handmade, painted steel structure sprayed
Designer_Simone Miccichè

Academy of Fine Arts in Florence
Professor coordinatore_Edoardo Malagigi
Textile design_Laura de Cesare
Made da_Laura de Cesare Rossi and Manufactures
www.lauradecesare.it
www.manifatturerossi.it
Project developed by the Province of Pisa